The Loop
Golf In The Caribbean . . .
I received this e-mail from Dave Allen, Senior Editor at Golf For Women. It was worth a post: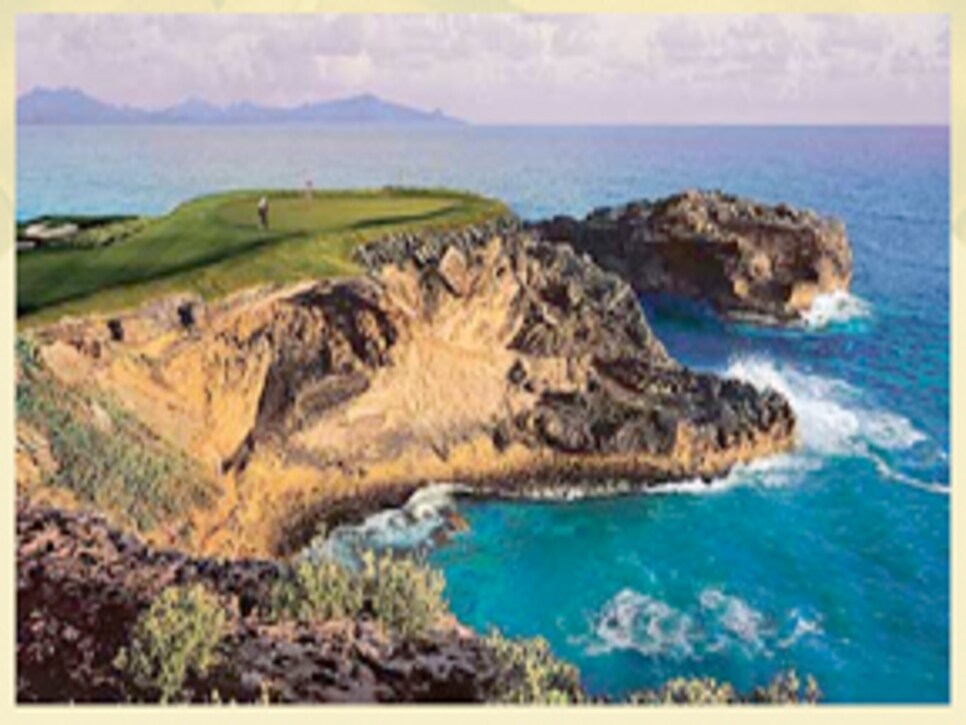 Just got back from Punta Cana and the Dominican Republic last week. You DEFINITELY need to get down there. Soon. Roco Ki, Cap Cana, Puntacana...all three resorts are building new courses...and, while it's private, you need to check out the Corales Golf Club scheduled to open this fall at Puntacana Resort & Club (Tom Fazio design). The 18th hole carves around the Caribbean at 180 degrees and requires a 300-plus yard carry from one of its eight tees—clearly there for show. It's breathtaking, and the tee is built over several caves which help to spray water up in front of the tee box. A new course is breaking ground just about every month, and Jack Nicklaus' Punta Espada might be the jewel of the Caribbean (although I did not get to see Teeth of the Dog). At Roco Ki (pictured), a Nick Faldo-design scheduled to open this fall, they used the wicker drain system to build several of the greens on the mangrove portion of that course. It's quite fascinating. A specialist from MIT came up with the system which allows the greens to settle when constructed on 10-20 feet of muck. Best thing yet: Punta Cana is only a three-hour, 15-minute flight from New York!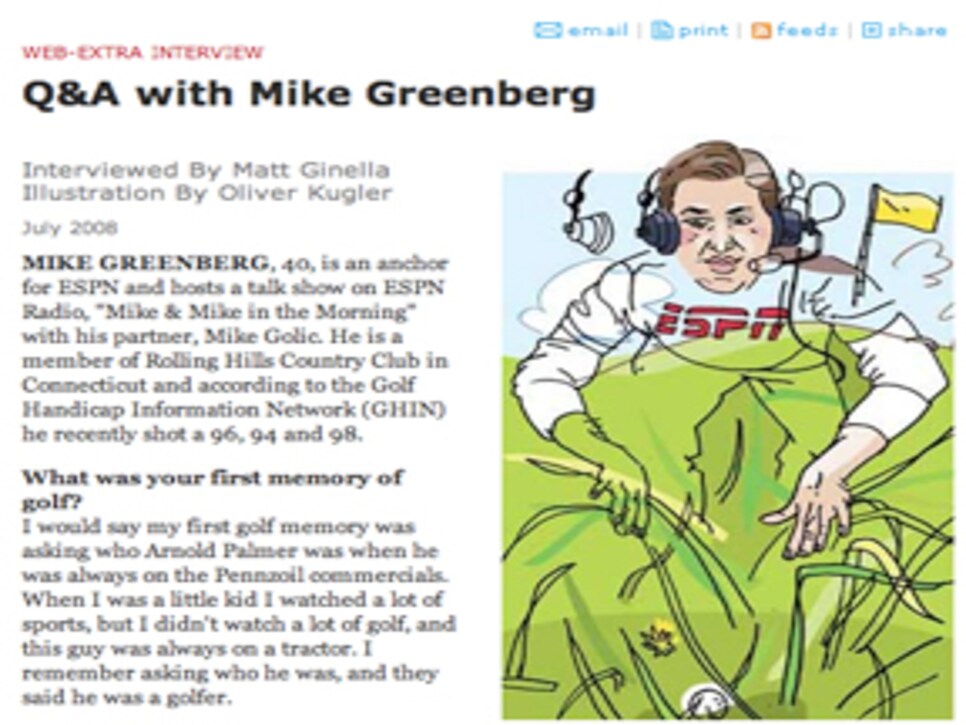 Thank you, Dave. I also add this related question and answer with Mike Greenberg, ESPN anchor and ESPN Radio talk show host of "Mike and Mike in the Morning." A portion of my interview appears in the July issue of the magazine--click here to read the entire Q&A.
MG: You go to the Caribbean every year for Christmas? What's the draw there?__
Greenberg: I like any number of things about it. Last year we went to a resort on the island of Great Exuma in the Bahamas, which has a Greg Norman-designed golf course, and what I like to do there is see how many balls I can lose. When you're in the Caribbean, and it's the same in Hawaii, all the courses are right on the water, and there's a ton of wind. And so it's windy, there's water, that's the only time I will go and buy the cheapest balls they have because I know I'm leaving sleeves on the course on a per round basis. That's the only time I will actually buy the used balls in the big bucket that have been fished out of the water. I take a dozen of those because I know I'm not leaving with any of them in my bag.