The Loop
With the emphasis these past two weeks on China, George Kiefer of Tucson, who just returned, writes in reaction to John Barton's China feature in the August issue of Golf Digest.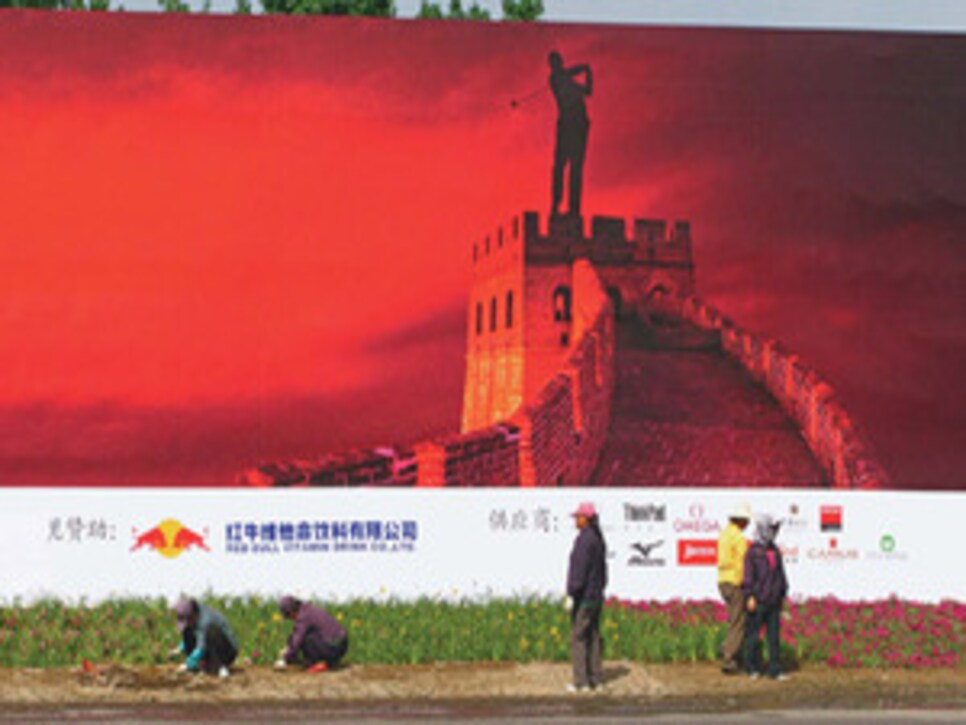 Upon returning from teaching in China just last week I found my Golf Digest and became engrossed with the article by John Barton, "Golf in the Year of the Rat". How true in every respect and right on with the very detailed and accurate account. Mr. Barton said that golf will attract many new courses and players in the next ten years. Having just completed my sixth summer teaching at Huazhong University, Wuhan, China, I would like to add my main reason/obstacle for the lack of golfers within China: Education. It's all about education. Currently that is the most competitive thing that young Chinese people are most interested in. During my many travels around China, I find the same concern for studying, learning english and excelling at the highest degree of education to attain at least a Masters degree if not a Ph.D. You have to admire these students for the effort they put forth, but again they have little to no social life. Until the Chinese ease this mindset I don't foresee an immediate rush for new players.
I have taken some students to the local driving range to introduce them to the game, but unless the government puts forth some effort, these students won't follow through. Not only is it very costly to play a round of golf, but very expensive to practice at the driving range, too. I do see the day when Chinese will be ranked in the top 50 in the world and as stated in the article, win a major or two. Truly a great article and I will take with me next year to share with my fellow teachers and certainly the students.
Thanks, George. There are those who'd argue the Chinese have their priorities straight, and that we ought to adjust ours. But I suspect, having watched them perform in every conceivable sport over the past two weeks, that they'll get good at this golf thing, too, especially if it becomes an Olympic sport. (Ron Sirak suggests as much in his piece for Golf World.) Interesting article in the Times about the attitude of Chinese Americans toward sport. Many, like the Chinese he describes in his letter, see sports as a distraction from a more important endeavor: school.