The Loop
Rocky C. of Pueblo, Colorado, got a kick out of November's Golf Guru advice about dealing with the self-anointed teaching pro, one of the most irritating subspecies known to golf. He wrote to tell us and send along a little advice of his own: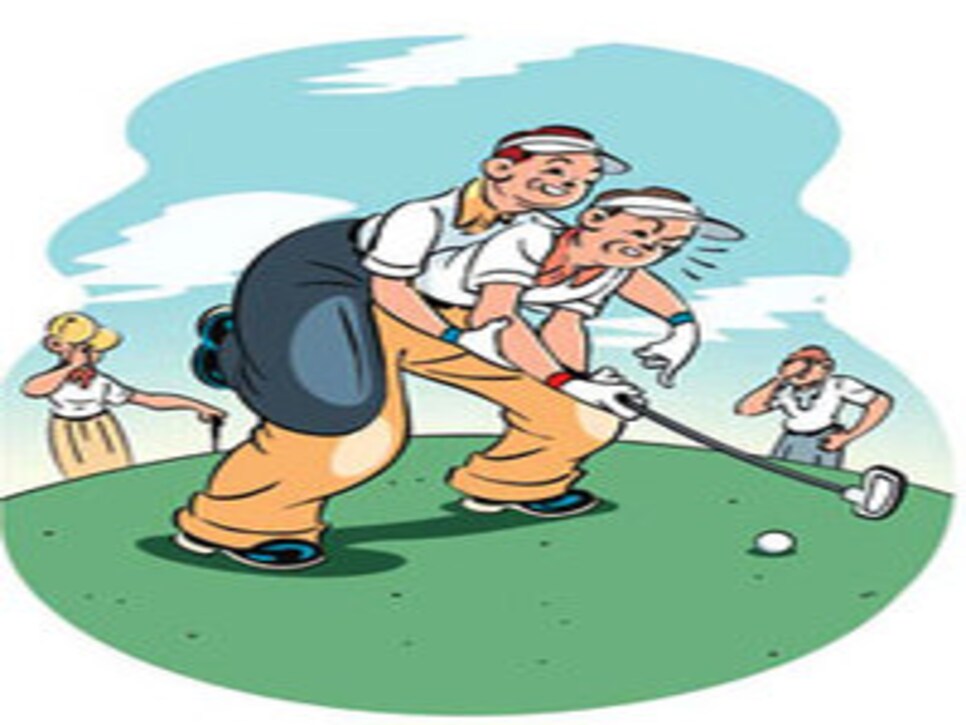 For the "guy who gives unsolicited golf tips" why not just tell him the other members of the group don't appreciate his comments and the next time you play, sit back and watch the paranoia!!!
For the guy with the white saddle shoes: soap, warm water, a towel and, for the unshineable scuffs, use white-out from your nearest stationary store. It works! Finish them with an oil sponge for a shine and water-proofing .
To clean the spikes/cleats, use a kitchen scrub brush (Wal-Mart, 97cents).
"Irritating sub-species"--that's great. I'll be using that!
Thanks, Rock, glad you liked it. And congrats on that white-out idea.
(Illustration by Chris Gash)