The Loop
Golf Golden Tickets to sell for $5,000
Think you know a lot about golf? Even if you've spent a lifetime in this game, there are a handful of people in the world whose understanding runs so deep that talking to one is like watching Dustin Johnson nail a drive up-close. A thrilling yet sobering realization that an entire other dimension exists.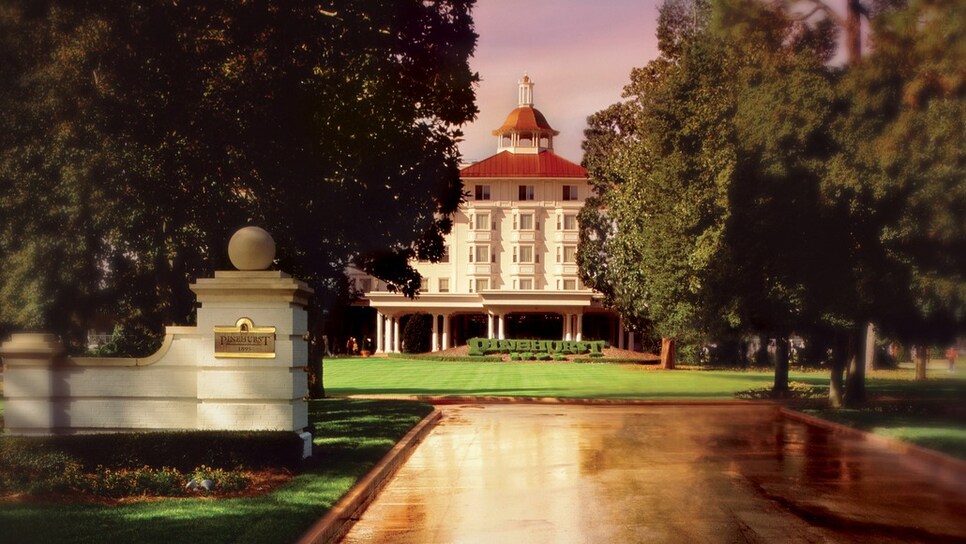 We editors at Golf Digest are lucky to interact with such wizards somewhat regularly, so we thought it'd be fun to arrange a way for our most avid readers to do the same. What we came up with is a series of events called "Golf Digest Architect Tours." Essentially, you walk all 18 holes of a famous golf course with the architect (or architects) who built it or remodeled it. The finest points of strategy, history, conservation, maintenance…there's almost no limit to the wisdom you'll be able to import to your home club. To ensure an intimate setting where the Socratic method of discourse can flourish, no more than 24 people will be allowed.
After the outdoor class concludes, we keep it lux with a cocktail party, a private dinner with a guest speaker, top-tier accommodation, and of course, golf. The next morning, you'll wake up and play the course with a deeper appreciation.
To kick it off, we've enlisted Bill Coore to take us through the restoration he completed with Ben Crenshaw at Pinehurst No. 2. Then we're having Mike Hurdzan, Dana Fry and Ron Whitten at Erin Hills, the trio who designed the site of the of the 2017 U.S. Open. Heading west, we'll catch up with Tom Fazio and son Logan at the "finest meeting of land and sea," where they'll walk us through their recent work at Monterey Peninsula Country Club. For the grand finale, we're getting Gil Hanse to give us a sneak preview of his Black Course at Streamsong, which is scheduled to open in the fall of 2017.
If you want to get involved, you can visit here to learn more details and snag your golden ticket.