Branded Content
The Golf App That Helps You Train Smarter and Play Better
"Your body is the extra club in the bag," says Dr. Troy Van Biezen, a pain management specialist and PGA TOUR performance coach whose client list includes Zach Johnson, Jordan Spieth and Justin Thomas. Van Biezen is also a contributor to GolfForever, a personalized, at-home workout solution for golfers.
Although many players work closely with a swing instructor and are all-in when buying clubs, they don't have the same commitment for their bodies. Without addressing the fitness component, golfers (at best) won't achieve peak performance and, at worst, suffer injuries and can't play. Truth is, only a small percentage of us think we NEED to improve flexibility or focus on strength training—until it's too late.
There's no excuse for ignoring the fitness element any longer. Whether rehabbing a nagging injury, improving range of motion or simply getting stronger, the GolfForever program can help players of all ages who exercise all the time—or not at all. The beauty of the video-based service is that users start by taking a free self-assessment test. The result is a detailed exercise routine tailored to YOUR needs, fitness level, goals and available equipment (i.e., stretchy bands).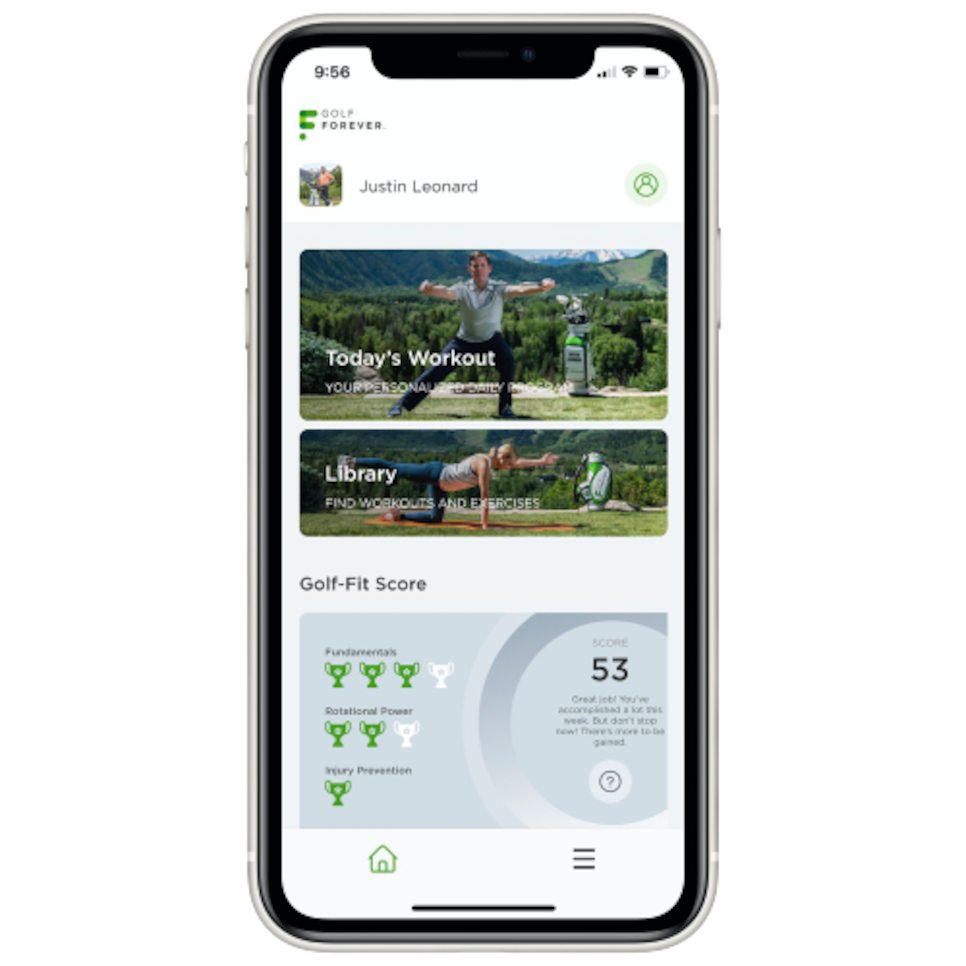 GolfForever subscribers get "Daily Workout" videos via the company's mobile app or website. Videos teach step-by-step movements, subtle auditory cues assist with proper form, and a digital clock counts down the remaining time. It feels like you have a physical therapist at your side—at a fraction of the cost. Each video includes a dynamic warmup—stretches plus mobility and flexibility exercises (called "Fundamentals")—as well as strength training ("Rotational Power"). Should a problem arise while exercising, customer service reps are available seven days a week.
The program is the brainchild of GolfForever founder and CEO, Jeremy James, DC, CSCS, and Bill Fabrocini, company co-developer and licensed physical therapist with 30-plus years of experience training world-class athletes. With their shared background in biomechanics (and a team of sports performance experts behind them), James and Fabrocini explain on camera in a nurturing way the why, how, and how not to do specific exercises. At the same time, a model demonstrates correct form. "Without perfect form, people don't engage the targeted muscle group," says James. "Worse yet, they can injure themselves because of poor form. That's why it's quality over quantity."
The personalized service delivers lots of great, detailed advice. But you must apply it. Change comes with commitment and it's surprising how quickly someone sees improvement. Think of it as an opportunity to play better golf while preventing pain. Bob Pederson, a GolfForever member, says, "At 53 years old, I was losing distance and gaining aches and pains. I love that GolfForever addresses both issues in one program. I'm stronger, have greater mobility and flexibility AND daily aches and pains (hip and low back) are reduced." Another subscriber, Aaron Melnarik, adds, "After two weeks on the program, I've seen MAJOR improvement in my strength and flexibility, plus 12 to 14 yards more with irons." GolfForever users, in fact, see benefits in as little as 10 minutes a day, two to three times per week.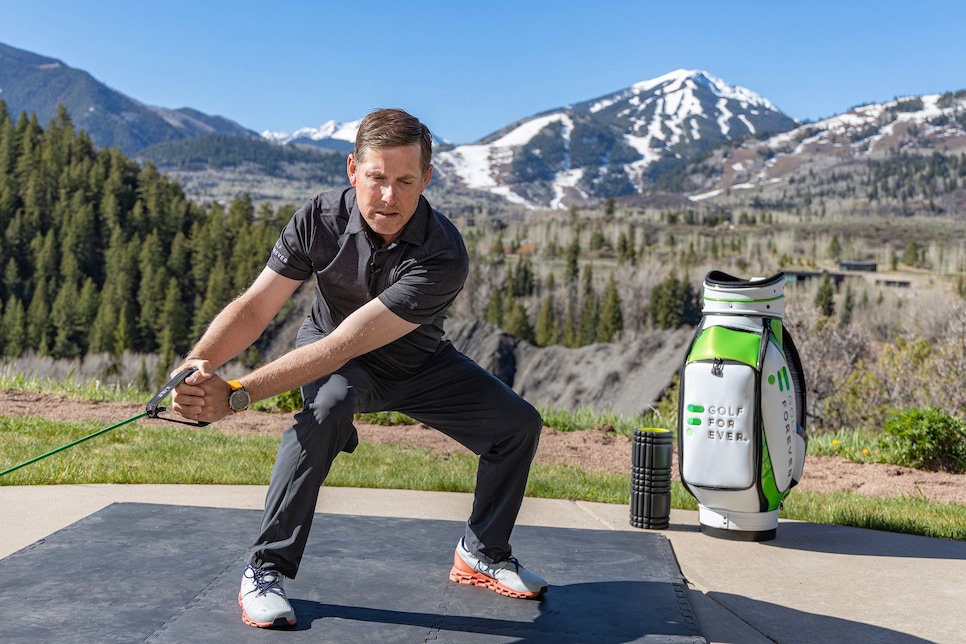 Beyond the daily workouts, thousands of videos are catalogued by Injury Prevention, Pre-Round Warmups, Education & Pain Relief, etc. Subscribers also have access to course management insights from 12-time PGA TOUR winner, Justin Leonard. A superb tactician during his career, Leonard, one of GolfForever's co-creators, shares practical strategies when playing shots from the rough, navigating par-5s, reading greenside lies, and more.
Not certain the program suits you? GolfForever comes with a 7-day, free trial. If you like it (92 percent of users continue beyond the free trial), sign up for a subscription—$19.99/month, or take advantage of the special offer to Golf Digest readers: $149 for 12 months with code GD50 at checkout (compared to the regular price of $199/year). You can cancel anytime. There's much to gain, including healthier movements and swing speed, and nothing to lose—except maybe a few strokes off your score.