News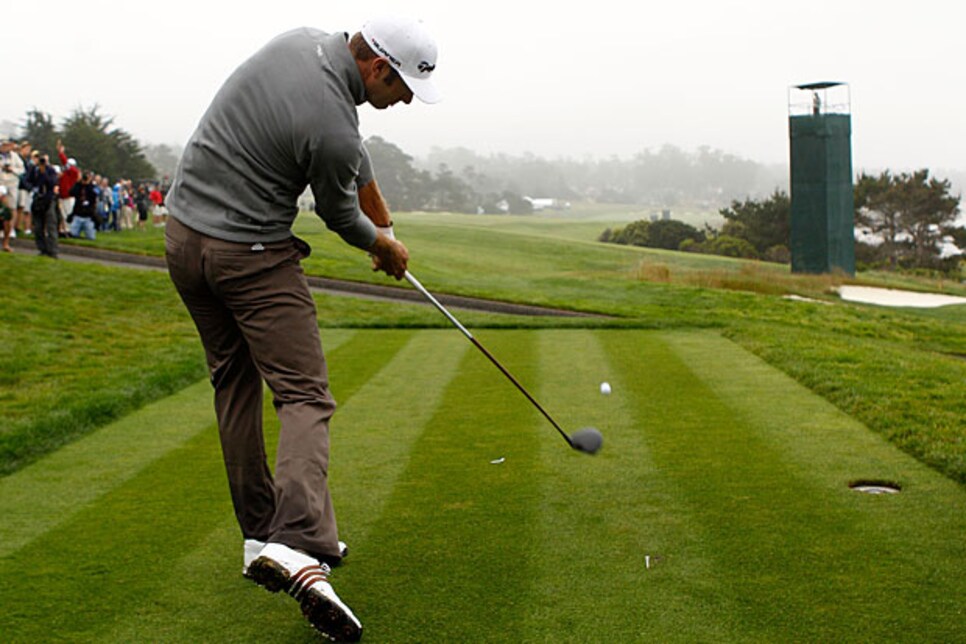 Will Dustin Johnson's success at the AT&T Pebble Beach National Pro-Am translate this week at the U.S. Open?
Welcome to another edition of Fantasy Fix, where like the U.S. Open, we're not trying to humiliate the best players in the world, we're just trying to identify them.
After months of hype, we've finally arrived at the big one: The U.S. Open at Pebble Beach. From the rough, to the ocean to the wind, this course promises to be a grueling test. Yes, the winning score the last time an Open was held here in 2000 was 12-under by Tiger Woods. Let's remember, though, that 3-over was tied for second. Having seen the course in person for last week's Golf Digest U.S. Open Challenge
, my money is on this year's winning total being much closer to the latter.
With that in mind (in particular, the USGA's punishing rough), the focus should be on accuracy off the tee. Length can always be an advantage, but with Pebble playing to 7,044 yards, the course will favor straight -- but not necessarily -- big hitters. Firm and fast conditions with no rain in the forecast (I apologize in advance for the jinx) gives even more of a reason to think this will be the case.
Speaking of Woods, I don't see how he can contend with the way he's been spraying it off the tee. Then again, I don't see how someone could ever win a major championship by 15 strokes. Something tells me his name will creep onto that first page of the leader board at some point over the weekend, but use him at your own risk. Whereas I had him penciled in this spot for my one-and-done league before the season started (Has there ever been a more obvious choice?), I think I'm going to refrain on using that bullet just yet.
There are a few other golfers in the field, however, so let's get to them.
Lee Westwood: A win is a win, even if it did come at the St. Jude Classic and only after Robert Garrigus suddenly forgot how to play golf on the 72nd hole (Maybe Garrigus and Jean Van de Velde should get together for a big hug). Westwood put in a lot of work early last week at Pebble Beach, where he finished T-5 in 2000, so you can be sure he's been eyeing this event for a long time. Apparently, he's also been working hard to get ripped
While he's had trouble closing the door on tournaments, there's no denying he deserves his lofty status of being ranked No. 3 in the world. He's finished in the top three of the past three majors, plus he held the lead going into the final round of the Players Championship. It's never a given that a top-flight, consistent player will win a big one (See: Montgomerie, Colin), but you don't need wins to rack up fantasy points, especially in leagues that award double during major championships.
It's been an odd year for Phil Mickelson, but after his performance at the Masters, it's impossible not to make him a favorite at just about any major (In fact, some oddsmakers give him a slight edge over Woods, something that probably has never happened). Mickelson hasn't done too much since Augusta, but he didn't do much leading up to that tournament either. Plus, he's won three times at Pebble Beach on the regular PGA Tour stop, including a five-shot romp in 2007. The native Californian only managed a T-15 back in 2000, but that was before he broke his personal major drought. Also, did it really matter what you finished that year in the wake of Woods?
No one has owned Pebble Beach in recent years like Dustin Johnson. The two-time defending champion at the AT&T National Pro-Am certainly feels comfortable on the Monterey Peninsula. Keep in mind this isn't the same hit-and-giggle course on which the long but occasionally wayward Johnson has enjoyed so much success. However, it's not like the zip code has changed either.
And we'll go with a combo pick of Hunter Mahan and Ryan Moore since both happen to be tied for first in total driving on tour. They also happen to be young American players on the verge of becoming superstars with Mahan having won in Phoenix this year and Moore having a several close calls, including most recently at the Memorial.
Since becoming a full-time member of the PGA Tour, Mahan has a T-13, T-18 and T-6 (last year at Bethpage Black) in three U.S. Open starts. Moore finished T-10 at Bethpage and while neither has had much success at Pebble, there's simply too much talent -- and accuracy -- to rule them out.
Angel Cabrera: We hate to dis the affable Duck, but this week's tournament doesn't set up well for the two-time major champion. Cabrera is having a very solid season on the PGA Tour with 10 made cuts in 12 events, but is currently ranked just 181st in driving accuracy. As strong as he is, there is no way to score if you continually find yourself in the high stuff. Plus, he's never played a competitive round on the Monterey Peninsula and hasn't exactly torn it up at the U.S. Open since his win at Oakmont in 2007 with a T-54 last year and a missed cut in 2008.
And despite a recent win at the Valero Texas Open, I would stay away from Adam Scott. He's missed the cut as many times as he's made it in his eight U.S. Open appearances and he's never had a top-20 finish. He also played Pebble Beach for the first time as a pro this year and finished T-52.
Tim Clark: How can the winner of the Players Championship be considered a sleeper? When we run out of space in the "studs" category. That win in May will keep anyone from being surprised if he contends this week, but we'll take it a step further. We'll be surprised if the Fantasy Fix favorite doesn't contend at Pebble Beach.
Clark comes into this week second in driving accuracy on tour and he boasts three top 10s in seven career appearances at the Pebble Beach National Pro-Am. He didn't qualify for the 2000 U.S. Open, but he has three top-20 performances to his credit in just seven U.S. Opens. South Africans have fared well in this event with Ernie Els and Retief Goosen both having two trophies on their mantle. Perhaps it's time for another to take the title.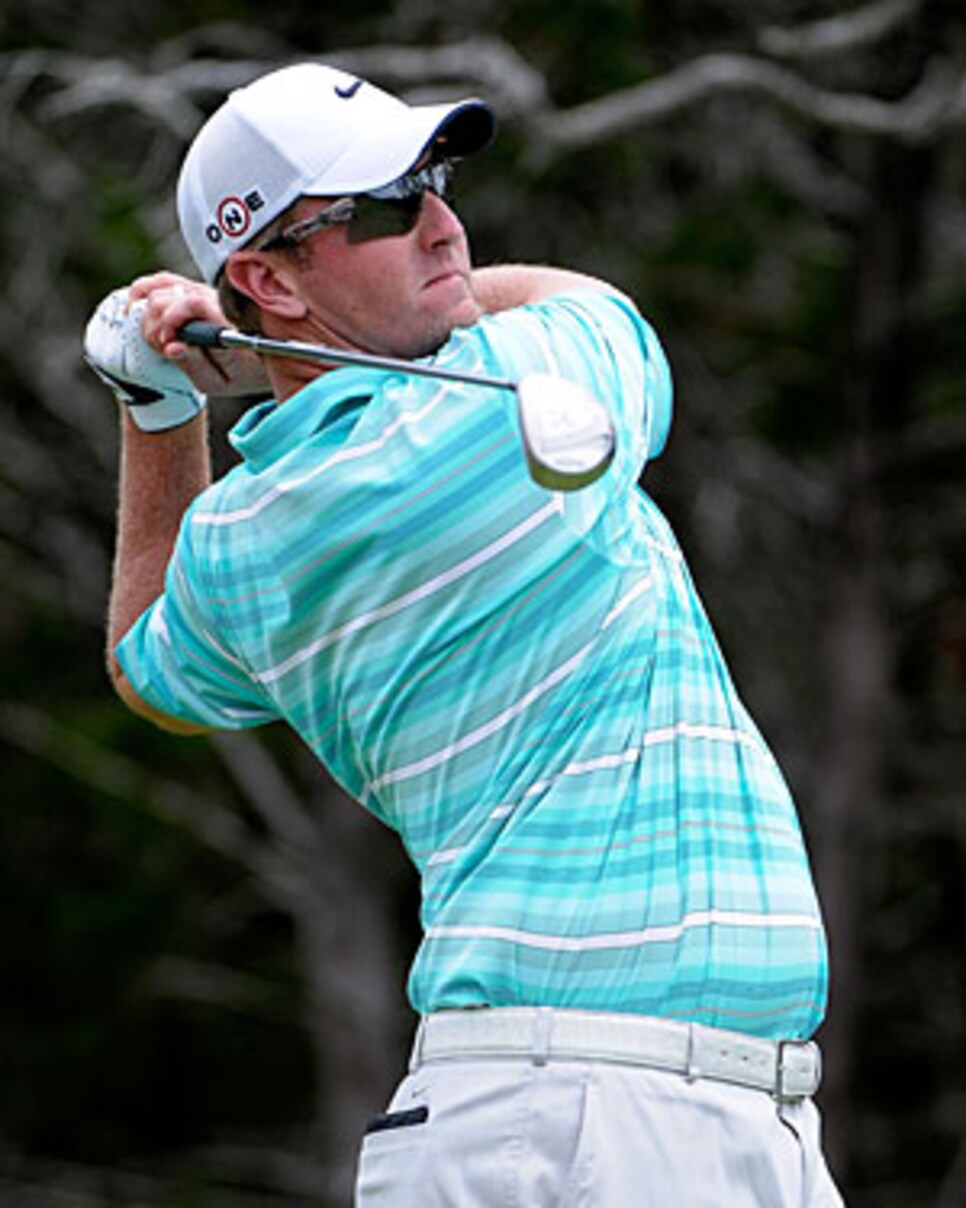 what the doctor ordered for David Duval.
With all this talk about rough, how can we not mention, Brian Gay, the man who leads the PGA Tour in driving accuracy? We'll call him our going-against-the-grain pick of the week, since amazingly, despite his penchant for finding fairways, Gay has never made it to the weekend in six U.S. Opens -- unless you want to count last year, where heavy rains at Bethpage forced the conclusion of the second round on Saturday. We expect that to change here.
In the same vein, we like__Heath Slocum__. The journeyman ranks fourth in driving accuracy and showed he can win a big one (At least a big one in the eyes of the PGA Tour) when he held off Tiger Woods and others by a shot at the Barclays to claim the first leg of last year's FedEx Cup Playoffs. Slocum has only played in three U.S. Opens, but did finish T-9 at Torrey Pines in 2008. He's played fewer times at Pebble Beach, but managed a T-35 this year after not having played in the event since 2002.
And finally, we'll roll the dice on David Duval. Back in 2000 when he was still near the top of the world ranking, his T-8 was somewhat of a disappointment. Now, a similar performance would be just his third top 10 since 2002. Where have those two high finishes come, though? He finished runner-up to Dustin Johnson earlier this year at Pebble Beach and last year at Bethpage Black he came close to shocking the world with a T-2. Perhaps there's still some magic behind those shades after all.
-- Alex Myers is a contributing editor for GolfDigest.com.