News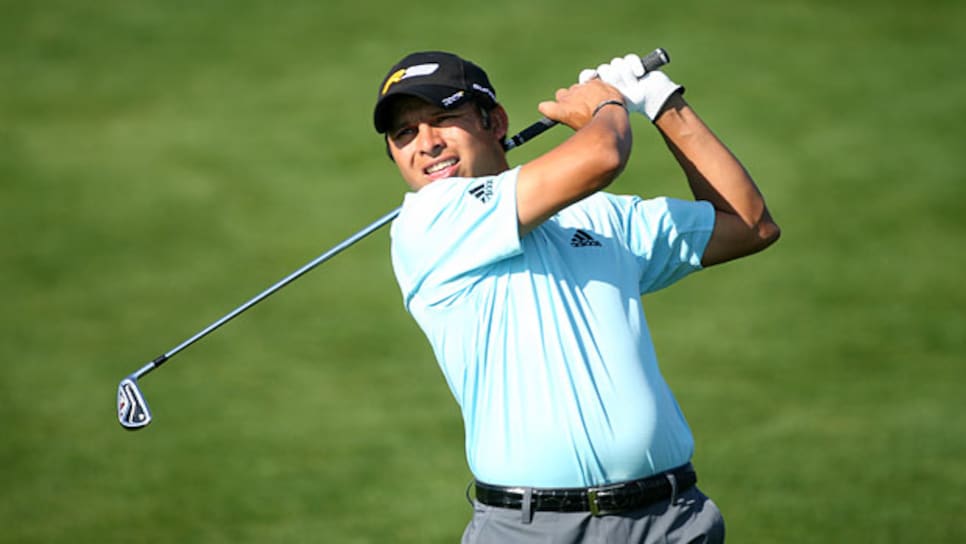 Streaky Fantasy Fix favorite Andres Romero is always a threat to win. Or miss the cut.
Welcome to another edition of Fantasy Fix, where we'll call a two-stroke penalty on ourselves for ever picking against Jim Furyk. Seriously, I think it's time to wave the white flag when it comes to predicting how "The Grinder" is going to do from week to week. Fortunately, I don't have to worry about that this time since he won't be in the field this week at Zurich Classic of New Orleans.
The TPC Louisiana will host the PGA Tour's finest, at least some of its finest, this week. Following the Masters and the Verizon Heritage, this tournament can get lost in the shuffle, but for fantasy purposes, it still matters plenty. Here are some thoughts.
David Toms: Normally, I wouldn't back a guy with a bum shoulder, but playing Toms this week has plenty of upside. The Louisiana local won this event in 2001 and finished T-5 last year.
A bone spur in Toms' shoulder will require an operation at some point in the near future, though for now he's toughing it out. Toms says the injury is causing him to lose distance, which is a pretty big deal considering he'd probably be considered an average hitter on the Champions Tour. Despite the ailment, Toms has played better of late with a T-20 at the Transitions Championship, which included a second-round 63 and a T-14, his best finish of the year, at the Masters.
Then there's Steve Stricker, who along with Ian Poulter, is the only other player ranked inside the top 20 in the world teeing it up this week. I don't know what's more surprising -- the fact that Stricker is playing in this event for the 12th straight year (he must really be a huge fan of jambalaya) or that he's never finished in the top three. Regardless, I think there's a good chance that changes this week.
How do you know it's a weak field? When Andres Romero makes it into the "studs" list. No offense to this Fantasy Fix favorite, but he's usually more of a sleeper pick, especially having fallen to No. 131 in the world rankings. Like his streaky golf game, the Argentine's brief track record at this event has had its ups and downs. He was disqualified last year for signing an incorrect scorecard after the second round (he would have missed the cut anyway), but he also picked up his only PGA Tour title here in his first appearance the year before. He hasn't done much since making his 2010 debut with a T-5 at the Northern Trust Open, but he's always capable of going low.
So is Rory Sabbatini, who seems to be rounding into form following a 68-69-67 finish at Harbour Town to finish T-14. That was his best result since finishing runner-up at the season-opening SBS Championship, where he closed with a 63 to nearly catch Geoff Ogilvy. His first trip to TPC Louisiana last year ended in a three-way tie for second place.
Speaking of last year, it always seems obvious to mention the defending champion, but I'm going to do it anyway since how many golf fans out there can actually name him? That's what I thought. The answer?Jerry Kelly. While the Wisconsin native doesn't have a stellar track record at TPC Louisiana otherwise, he has quietly been very consistent this year, racking up eight made cuts in 10 events and producing three top-15 finishes.
Ben Crane: The usually solid Crane has been anything but in the Bayou. Crane has played in this event four times and has never made it to the weekend. Hence, why television coverage always seems to wrap up on time.
Mike Weir hasn't fared much better. Weir's best finish here came all the way back in 1998 with a T-19. After not making the trip to New Orleans for seven years, he returned for the last two only to miss the cut both times. We might expect a similar layoff it that happens again.
Long-hitting Bubba Watson had a T-5 in 2007, but other than that, a T-31 was his best showing to go along with a T-70 and two missed cuts. I'll pass on putting him in the lineup until he starts showing his early-season form again.
I would also like to give a shout out (Disclaimer: I'm angry) to K.J. Choi, who slides into the role of my least-favorite golfer following last week's performance at the Verizon Heritage. Nothing personal, mind you. But Choi seemed like an obvious choice to pick in my survivor pool following an opening-round 64 that gave him a two-shot lead. Then he managed to play the next three rounds in 5-over-par to not even come close to finishing in the required top 20, eliminating myself as well as about 75% of the remaining 42 entrants from the original 260. Thanks a lot, K.J. For that, you are a "dud." Of course, knowing my luck, he'll probably bounce back with a win here.
Tim Petrovic: It's been a rough start to 2010 with just three made cuts in 10 tournaments, but if any event can turn things around, it's this one. Petrovic won this event in 2005 when the tournament moved to TPC Louisiana, and in the last three years, he has finished T-24, T-7 and T-11.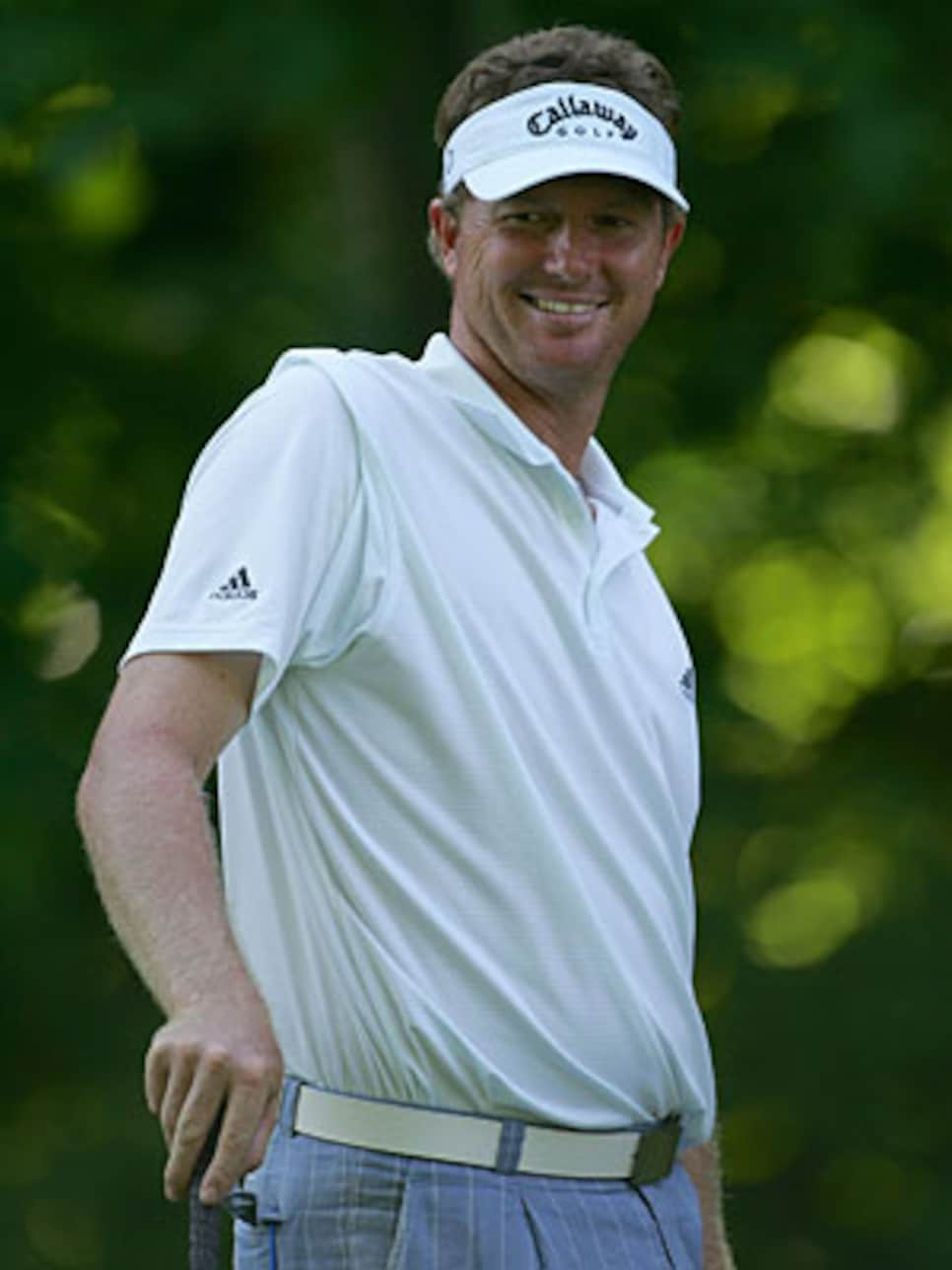 His two missed cuts came at the previous site, English Turn G&CC. Either that course doesn't set up as well for him or he spent a little too much time out on Bourbon Street those years.
Then there's Steve Flesch, who won this event in 2003. The lefty also finished runner-up in 1998 and 1999 and then followed that up with a T-6 in 2000. Granted, those tournaments were a ways back and at English Turn, but perhaps it's simply being on the bayou that gets him going.
Lastly,Charlie Wi picked up one of his three career second-place finishes (he tied with Sabbatini and Charles Howell III) here last year. Wi has three top-20 finishes in 2010, including a solo eighth at the Honda Classic, and he has shot under par at TPC Louisiana in four of his past six rounds. In fact, in his past five trips to New Orleans, he's a total of 39-under. Yes, I'm still talking about Charlie Wi. Welcome to the PGA Tour. These guys are all good.
-- Alex Myers is a contributing editor for GolfDigest.com.