News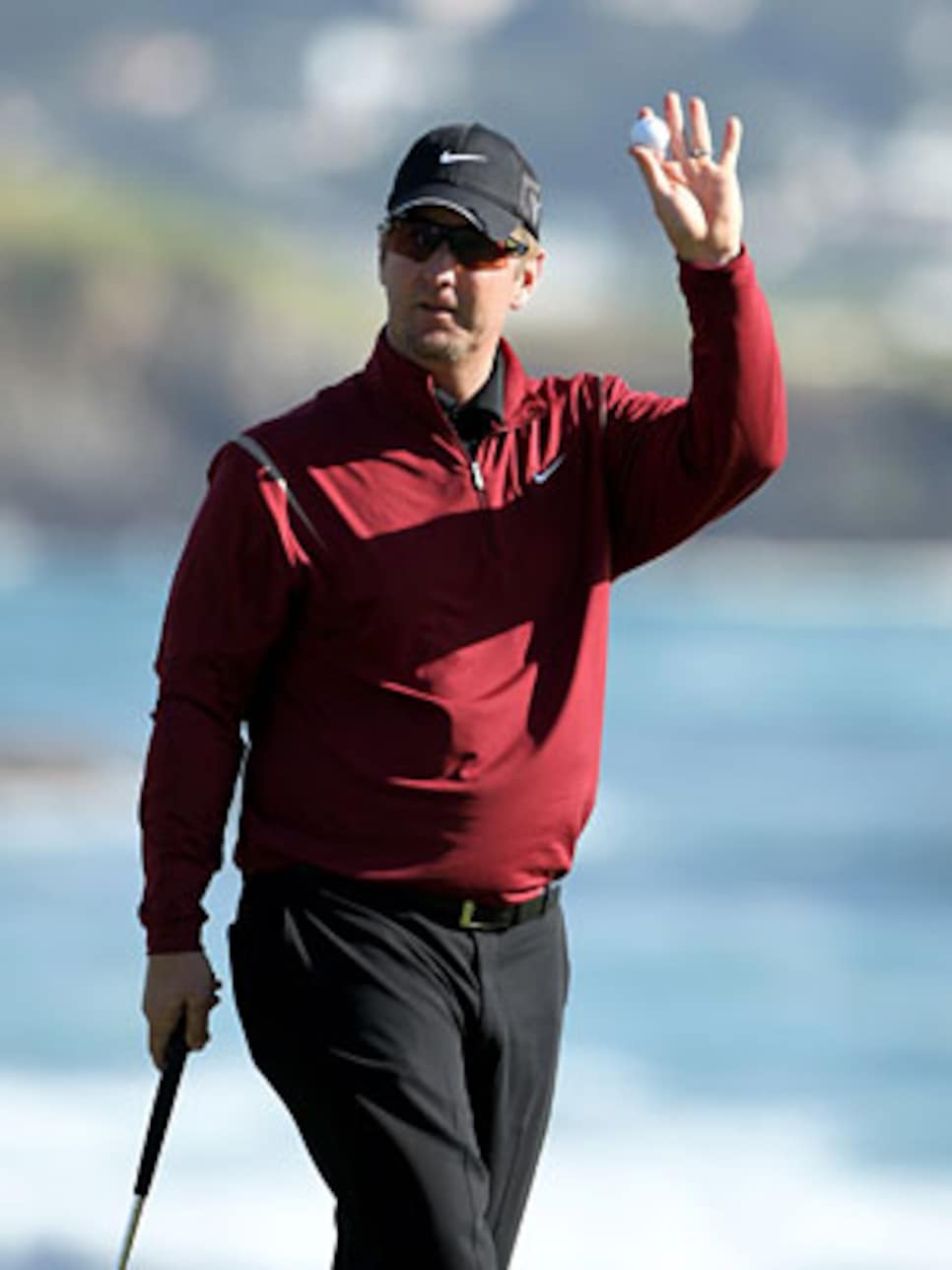 David Duval, aka "Shades", is back.
Welcome to the latest edition of Fantasy Fix, where we count ourselves among the minority that actually cares about the Mayakoba Golf Classic. Yes, that's right, we've reached our first double-dip week, where the upper echelon of the PGA Tour makes its way to the WGC-Accenture Match Play Championship event, while others play in a tournament that will be jockeying for airtime in between a bunch of infomercials on the Golf Channel. For fantasy golf purposes, however, most formats make Mayakoba the main event for the week, so that's where we'll shift our attention.
But before we bid adieu to the big guns, a couple thoughts on the action in Arizona in case you can still pick up points in your league for this match play tournament. Remember, in a one-and-done format, anyone can beat anyone on any given day, which can lead to some, let's just say, less-than-scintillating matchups. I mean, who can forget that 2002 final in which Kevin Sutherland defeated Scott McCarron? To make things worse, the 1-up margin of victory actually meant viewers were subjected to watching 36 holes between those two.
The point is, in a situation where the worst player in the field is separated from the best by about one stroke per round, you may as well swing for the fences. Here are some non-No. 1 seeds (Martin Kaymer is a No. 1 seed?!) that I am predicting to make deep runs: Rory McIlroy,Tim Clark (duh), Ian Poulter and Charl Schwartzel.
Now back to the important tournament in Mexico, where golfers who miss the cut can drive about a half hour north to take shots of tequila with spring breakers in Cancun. Those who manage the hang around will be vying for a $3.6 million purse, so let's get to it:
Mark Wilson: If you knew that this guy was the defending champion at El Camaleon Golf Club, then there are only three conclusions that can be made: 1. You are a relative of Wilson (Least likely)
In case you don't fall into any of those categories, I'll fill you in by informing you that Wilson held off J.J. Henry by two shots to claim his second career win on the PGA Tour. OK, so maybe it counted as No. 1.5.
Then there's Heath Slocum. Despite his David-vs.-Goliath-like performance last year in winning the Barclays, the first leg of the FedExCup Playoffs, normally, he would fall under the "Sleepers" category. However, this week, he's the highest-ranked player in the field at No. 77, meaning he gets to walk around like he owns the joint.
And how can you not give David Duval a chance here. I pumped him up early in the season and like many others, he came through -- just a couple weeks late. Duval certainly looked back in top form this past week at Pebble Beach, where he nearly came out on top as others around him did their best to give it away.
His performance marked the first time since the 2001 Buick Challenge that he posted four rounds in the 60s of a four-round event. At that point, he was still one of the top-ranked players on the planet. While he still needs a telescope to see the golfer currently perched there, the T-2 did move him from 205th to 104th in the latest edition of the world rankings.
I'm sure D.D. has his eyes on being in the top 64 by this time next year so he can play in the match play, but for now, take advantage of him playing against this watered-down field. In fact, taking chalk here does appear the way to go. Despite never getting top-flight talent, the Mayakoba has produced fairly recognizable winners all three years its been around in Wilson, Brian Gay and Fred Funk.
To that point, I'm looking to K.J. Choi (Who has been doing this column proud since I started pumping him up a few weeks back) and Charles Howell III. Choi has made the cut in all four of his events thus far and CH3 already has two top-10 finishes to his credit. So, too, does D.J. Trahan, including one last week, and Kevin Stadler's T-10 at Riviera shows he's in fine form and capable of taking a celebratory dip in Caribbean. Not that anyone needs to see that.
Carlos Franco: You'd think the native of Paraguay would enjoy playing a little closer to home, but instead, he's been a complete disaster. On the bright side, Franco has only missed the cut at this event three times. On the dark side, the tournament has only been around for three years.
Another player with a bad, albeit extremely short, track record here is__Jason Gore__. Officially, Gore's lone appearance last year went down as a WD, but it had MC written all over it following an opening-round 76. I guess he decided to make his way up to Cancun a day early.
And don't waste a spot in your lineup on__Chris Baryla__ or Justin Bolli, who have each made $11,842 (thanks to T-70s at Pebble Beach) in a combined eight events. Sorry to pick on these two members of the Nationwide Tour class of 2009, but so far, the adjustment to playing on the PGA Tour hasn't gone very smoothly.
Briny Baird: It's amazing to me that this veteran still hasn't won a PGA Tour event, since he seems to make his fair share of appearances on leader boards throughout the season. Last year he had a chance at his first win here, but fell back with a final-round 73 to finish in a sixth-place tie (It would be fitting location to win for a guy who wears a straw hat). He has made the cut in his other two trips to El Camaleon GC, including a T-12 in 2008 and having competed at this tournament every year since its existence means there's no one with more experience playing here. Then again, that's probably not something he brags about to his friends.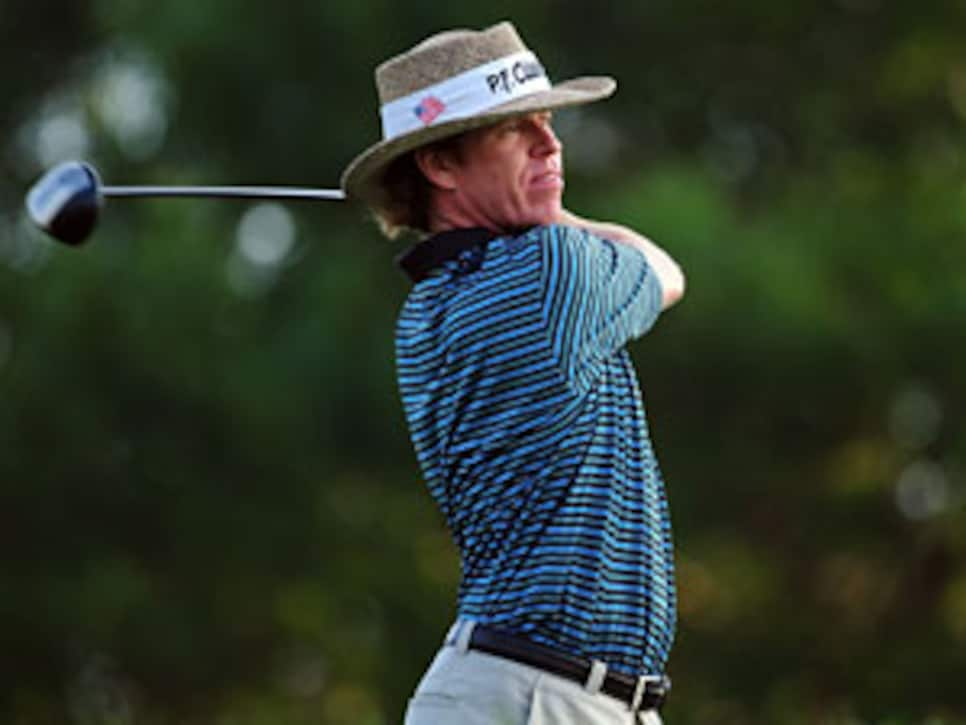 The aforementioned Henry is a solid pick as well. He's one of the few players in the field with a recent PGA Tour win (2006 Buick Championship) to his credit and the solo second here last year showed he can hang under the bright sun, despite his Connecticut roots and fair complexion.
Finally, John Merrick is a solid combination of good vibes at this venue (T-3 in 2008) and good playing thus far in 2010 (Three made cuts in four events). Like many around him this week, Merrick will have a great opportunity to pick up his first win on the PGA Tour. And if he does, it will be our little secret.
Alex Myers is a contributing editor for GolfDigest.com.