News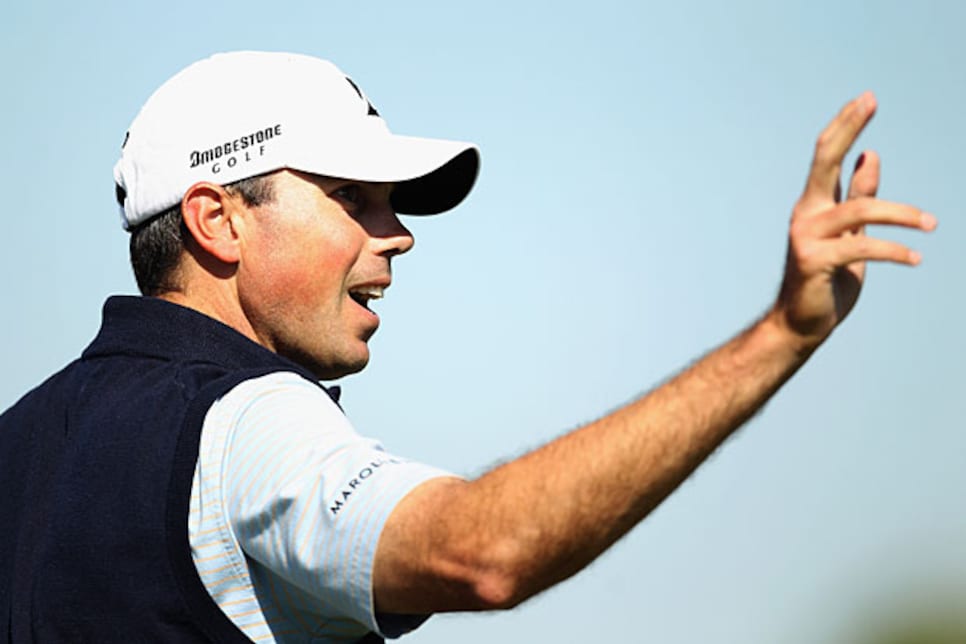 The high finishes are nice, but Matt Kuchar needs to start winning.
Welcome to another edition of Fantasy Fix, where we don't think there's anything wrong with a 75 winning at Bay Hill. Well, the member-guest, at least. Last week's finish shouldn't have been surprising with so many unproven players near the top of the leader board. What should be surprising is that there were that many there in the first place. As John Strege wrote in his Monday Qualifier column
, a lot of big names were in action, but the majority of them, perhaps thinking about Augusta on the horizon, may as well have taken the week off. With a similar situation this week, here are some thoughts bearing that in mind.
The PGA Tour heads to Texas for the Shell Houston Open, AKA "That tournament they play the week before the Masters." Actually, that's been this event's calling card since 2007, when tournament officials decided to make course conditions mirror Augusta National as much as possible. Redstone Golf Club now has lightning-fast greens, hardly any rough and possibly even cheap but tasty pimento cheese sandwiches. As a result, in recent years the tournament has attracted a lot of the big-name players -- just not the big-name player. Unfortunately, with the NCAA Final Four also taking place in the city this week, the tournament is now being referred to as "That other sporting event in Houston."
Random tournament fact: The Shell Houston has been determined by a playoff the last two years, but its first edition, when it was known as the Independent Insurance Agent Open, ended in a tie between George Bowden and Pete O'Hara. Perhaps playoffs hadn't been invented yet...
Anthony Kim. At this point last year, Kim was the hottest player in golf. Now, the golf world is still waiting for that AK to reappear after a thumb injury cost him much of the 2010 season. Outside of a T-6 at Torrey Pines, the 25-year-old has struggled this year, including an 80 his last time out at Doral. In other words, the chances of him repeating are about the same as the chances of me winning any money from the crumpled up bracket in my trash can.
Steve Marino. Has done better each of his four appearances here, including a T-14 last year. We were sad to see him lose another close call at Bay Hill, but we also would have been mad if he got his first PGA Tour win the one week we didn't pump him up. It'll be interesting to see how quickly he can recover from his latest disappointment. We think he's had enough practice at it, though, to bounce back right away.
Hunter Mahan. The Texas resident has an odd history on this track, with three good finishes (T-5, T-6 and T-11) and two missed cuts. He played terribly over the weekend at Bay Hill, but other than that, 2011 has treated him extremely well
SENTIMENTAL PICK THAT COULD ACTUALLY WORK
Fred Couples. Freddie has made 17 straight cuts in this event, including winning it on Redstone's other course in 2003. But even recently, he's contended here with a T-3 in 2009 and a T-4 in 2008. He nearly won the last time he teed it up on the PGA Tour before running out of gas down the stretch at Riviera; and rumor has it, he's also coming off a win at the Member-Guest at the Madison Club in La Quinta, Calif. Of course, this tournament has special meaning to Couples since he played his college golf at Houston, where he was also a roommate with Jim Nantz. Fortunately, the broadcaster will be on the other side of town covering the Final Four so we don't have to worry about extra sappiness if Freddie plays himself into contention. Otherwise I might have to be forced to file a complaint with the FCC.
"Hey, Alex. Thanks for putting that picture of us in your last column. That was a fun day and I'll always be grateful for that putting tip you gave me. Take care and go Deacs! Sincerely, Arnold Palmer."
No problem, Arnie. Unfortunately, our Wake Forest basketball program is down, but at least Duke didn't repeat, right? OK, so the King didn't actually write me, but that's probably just because he was busy hosting a tournament. Seriously, though, please feel free to e-mail me with comments, questions or just to make fun of my picks. And of course, you can follow me on Twitter
PLAYERS RANKED IN TOP 10 TO PLAY
Matt Kuchar. Amazingly, after a decade of producing very little, Kooch has basically become a must-play on a weekly basis. His success at this tournament is similar to his career path in that he hadn't made a cut here until a T-8 here. Also, with just three PGA Tour titles to his name despite all the high finishes, a win at an event like this would mean a lot more to Kuchar than some of the other top-ranked players.
Lee Westwood. The Englishman has certainly had the Masters on his mind when he's come to Houston, but that hasn't stopped him from still posting a T-8 last year and a T-11 in 2009. He has failed to have a top 10 in three tries so far on the PGA Tour this year, but we're betting on that changing this week.
PLAYERS RANKED IN TOP 10 TO STAY AWAY FROM
Luke Donald and Phil MIckelson. The Englishman's rise up the rankings has been well documented, but he's missed the cut in his only two tries on this course. Meanwhile, Lefty has already made it clear that his appearance in Houston is more of a practice for Augusta
than an attempt to win. At least he's letting his fantasy owners know in advance.
FORMER CHAMP WITH THE BEST CHANCE OF WINNING
Stuart Appleby. It doesn't seem to matter to the Aussie what course they play this event on. The 2006 winner and runner-up, he also had a win and a runner-up in this event before it moved to its current course. He hasn't had a breakthrough yet in 2011, but his four top 15s aren't too shabby, either.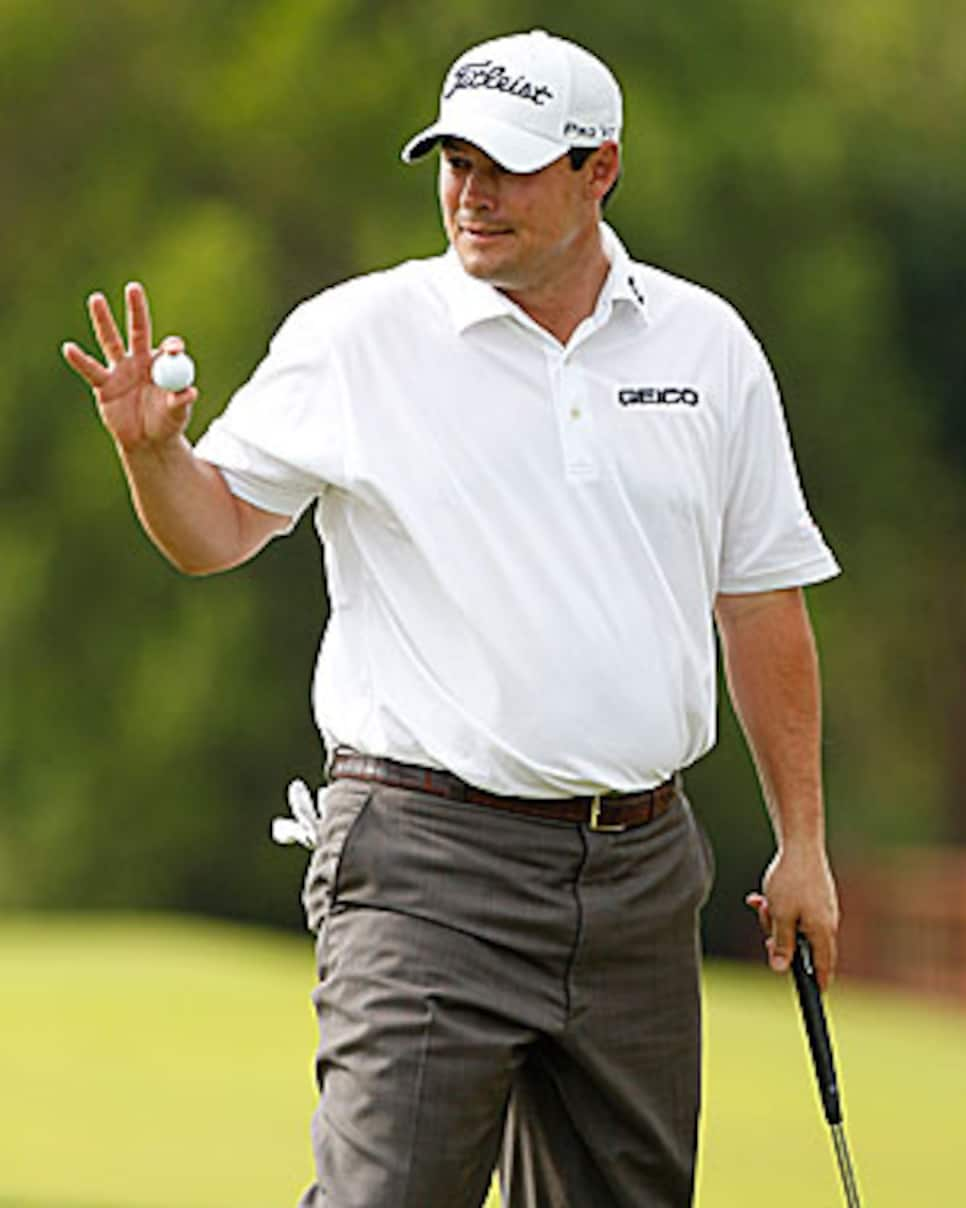 Johnson Wagner and Tommy Gainey. Wagner won this event in 2008. Wagner hadn't done much of anything since until he won the Mayakoba Golf Classic to reclaim his PGA Tour card for the next two years. On the other hand, Gainey doesn't have any history at this event, but he's got plenty of length to deal with the course. Plus, the two gloves will come in handy for holding onto his clubs if those famous Texas winds blow.
Charl Schwartzel. After a decent Florida swing, we think it could be time for Schwartzel to take off. A T-3 last year shows that he has the game to contend here and next week at Augusta as well. If he does, we call first dibs on the inevitable "Charl's In Charge" headlines.
SOUTH AFRICAN TO STAY CLEAR OF
Ernie Els. The Big Easy hasn't been bad in this event, but we're still waiting for him to show some life in 2011. Also, one has to wonder how much his heart will be in it when the tournament he really covets doesn't start until next week.
FREE FANTASY BASKETBALL ADVICE
If you draft a total stud like Kevin Love, make sure he doesn't get hurt the day before you need him most. I should have been in Minnesota coach Kurt Rambis' ear on limiting Love's minutes heading into the fantasy playoffs (since it's not like the T-Wolves will be playing in the real thing anytime soon), but I forgot and as a result, the budding star suffered a groin injury that wound up sinking my season. Live and learn.
Rickie Fowler. Yes, a couple of other big names I was high on last week (Dustin Johnson and Graeme "80?" McDowell) didn't fare so well, but my main beef is with young Rickie, since he was in contention on Sunday before a disastrous 78. As a fantasy golf prognosticator, I hope for more. As a fellow Golf Digest colleague, I expect more. As in, Rickie, you're bringing the coffee and donuts in next week. Oh, wait. You're going to be busy, aren't you?
*-- Alex Myers is a contributing editor for GolfDigest.com. Feel free to e-mail him
) since he has self-esteem issues.*