The Loop
Golf Digest's best musician golfer isn't letting it all go to his head. . .yet
Vince Gill has a picture of himself as a 3-year-old, hugging his guitar in his sleep. He'd started playing the instrument even before he was verbal, says the Country Music Hall of Famer, and took to it naturally.
Although he didn't start playing golf until a few years later and has no photos of himself tucked in, hugging his clubs -- "not now, not ever," he promises -- he has managed to get rather good at that, too. He credits his dad for introducing him to both pursuits and giving him free rein to develop his abilities.
"You can start taking lessons too early," he says.
As a kid he played Oklahoma City's muny all day every summer day for 50 cents, which he recalls as "a great way to grow up." Grateful for that experience he is Tennessee's biggest junior golf supporter, having raised and donated millions. Now he hopes to bring the Champions Tour, on which he many pals, to his adopted hometown of Nashville.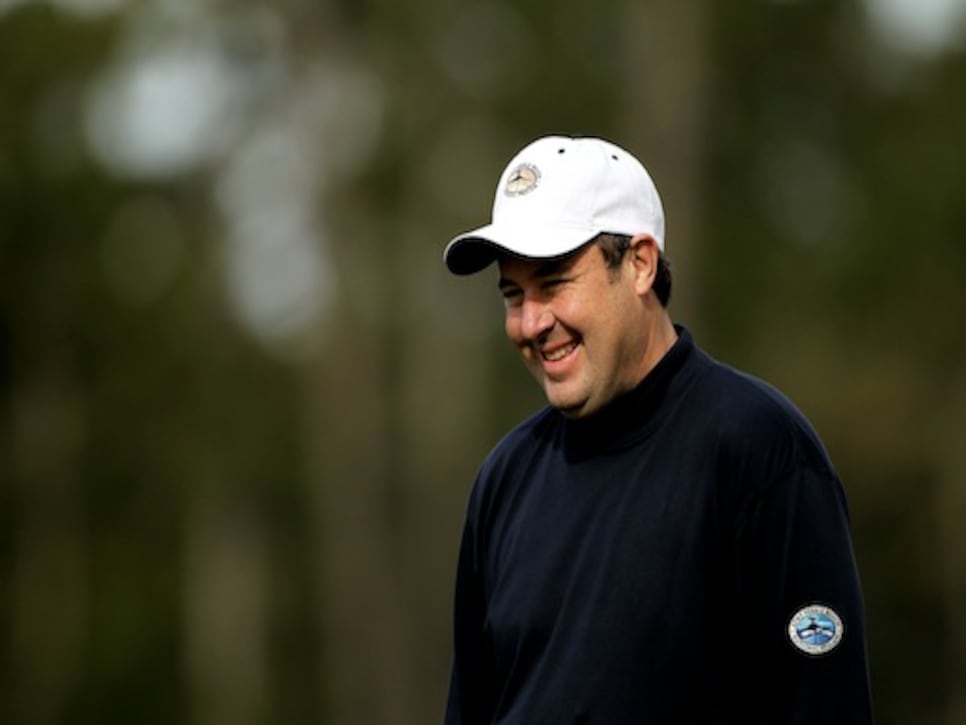 "A bunch of us on that list can go out and shoot 67 today and 80 tomorrow."
That said, Gill has been able to hold his own in pressure situations, shooting a 62 in a club tournament, a 68 while playing with Arnold Palmer and a 65 while playing with Tom Watson. "I'm kinda surprised I'm not on the short list for the Ryder Cup," he jokes.