The Loop
Golf Digest US Open contest
A post here the other day by a 10-handicap who had recently played Torrey Pines suggested that Tiger was wrong when he said a 10 couldn't break 100--he should have said, couldn't break 120. "Raoulbroch" said it was the rough that was the killer and that was our experience Friday when the four amateurs played. The kikuyu rough doesn't have to be ridiculously long to be ridiculously tough. The professionals will learn that this week.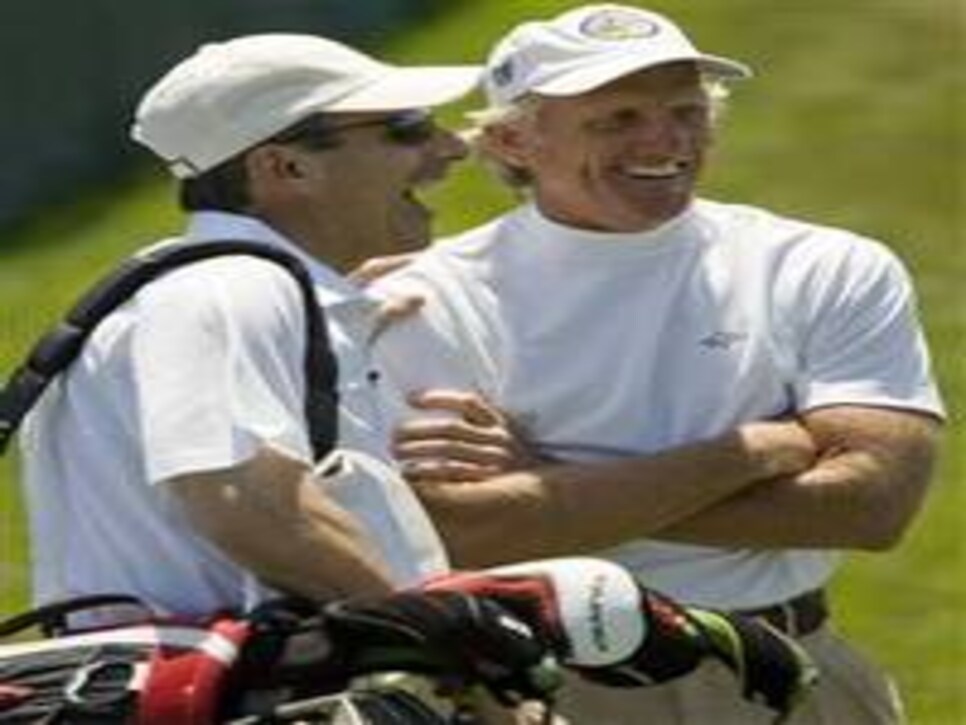 John Atkinson, our contest winner, and an 11 handicap on the US Open Course (rating: 79.7/153) battled hard and shot 114. It was the rough--and some very fast, hard-to-read greens--that kept him from breaking 100. Matt Lauer, a 9, hit the number on the nose and talks about it on msnbc.com.
ML: You can't practice for the conditions, you just can't. I play on courses with fairly fast greens, but they're not like this. There's nothing you can do to prepare for the rough. It's a different kind of grass. It's called Kakuya grass, and we don't have that on the East Coast. And the length of it is just unprecedented. No course around here grows it that high.
Though Justin Timberlake, a 6 Index that translated to an 8 on Torrey, broke 100 by two, it took a finish of bogey, bogey, bogey, par to do it. Tony Romo, long and strong enough to handle the course tee-to-green, shot 84. Even he battled the kikuyu.
(Photo: Christopher Park, AP)