The Loop
Golf Digest Podcast: Was 2016 a historically memorable year in golf?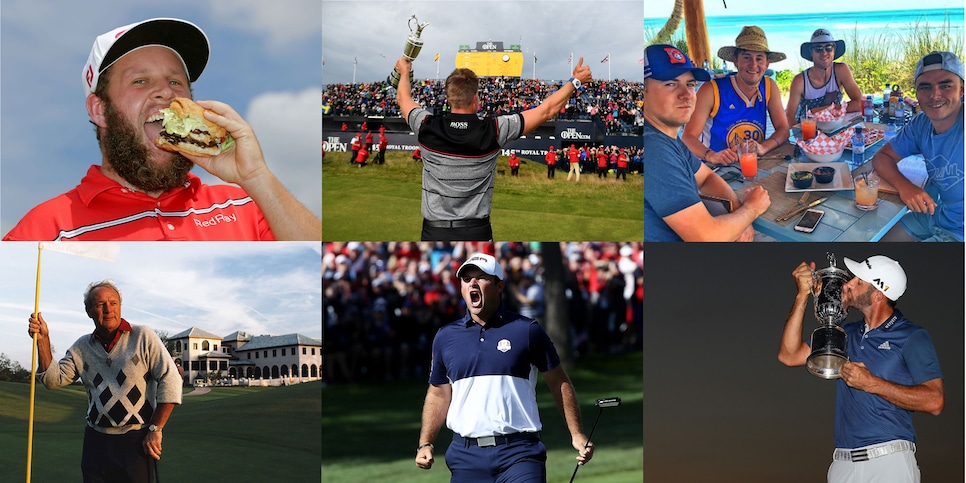 The question is simple. The answer is complex. Was 2016 a memorable year in golf? Sure, there were memorable moments—the U.S. ending its Ryder Cup drought, golf's return to the Olympics, Dustin Johnson's triumph at Oakmont, Jordan Spieth's stumble at Augusta. But will 2016 be a year that transcends its time, one that golf fans will speak of in hushed tones, like 1913, 1930, 1960, 1997 or 2000?
That's the center of the discussion in the final Golf Digest podcast for 2016. Editors Jaime Diaz and Alex Myers join me to try to put the past 12 months in context. To do so, we explore the year's biggest newsmakers and what impact they truly had on the sport.
In the case of D.J., does the fact that he finally closed out a major (and did so under trying circumstances) change the direction of his career from good to potentially great, and in so doing give this year special value? Conversely, did the fact that Spieth, Rory McIlroy and Jason Day, the three most intriguing golfers at the start of the year, found moments disappointment sprinkled in with triumphs change the calculus.
Bolstering the argument that 2016 was memorable year in golf is the diverse range of stories that captured our attention. In addition to those mentioned above, there was the Sunday duel between Henrik Stenson and Phil Mickelson at Royal Troon and Jim Furyk's history making 58 on the PGA Tour. There was the emergence of a loveable lug in Andrew Johnston (aka Beef) and the passing of an all-time great in Arnold Palmer. There was the return (finally!) of Tiger Woods and the election of golf-course mogul Donald Trump to the presidency.
Suffice it to say, there was something for everyone to connect with in 2016, which doesn't necessarily make it an all-time great season, but one we won't quickly be trying to forget.