Golf Digest Podcast: The "How the heck was Jimmy Walker not nervous out there?" edition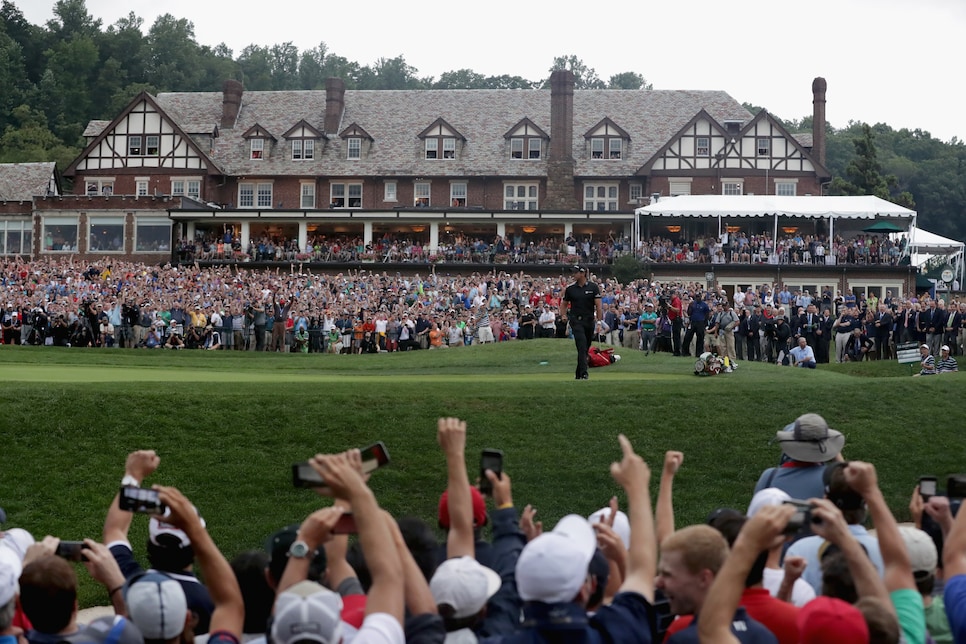 SPRINGFIELD, N.J. -- What was a bigger surprise at Baltusrol Golf Club, the fact that Jimmy Walker held on for his first major championship, or the fact that he was able to do it by nightfall Sunday night?
It was a long, soggy, but dramatic day, ultimately defined by Walker's unflappable play late with his first major on the line. When it was all over, Golf Digest editors Sam Weinman, Alex Myers, Ryan Herrington and Joel Beall gathered in a not-entirely-quiet PGA Championship Media Center to discuss the day's ups and downs, and what we can look forward to now that the major season is over.