The Loop
Golf Digest Podcast: The European Ryder Cup team isn't always one big happy family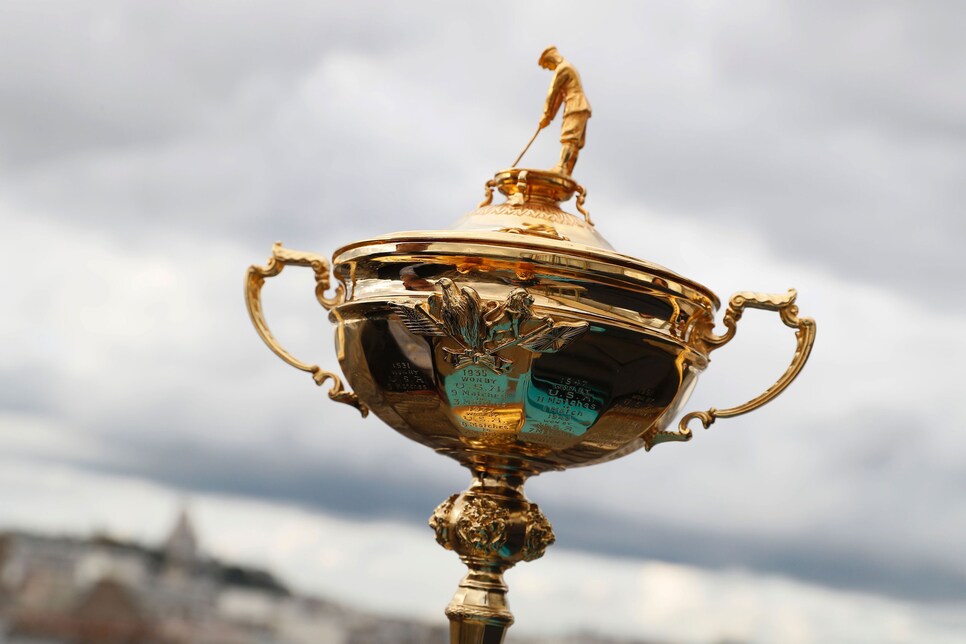 Even the most casual golf fan knows the United States' record against Europe in the Ryder Cup in recent years is abysmal: Eight losses in the last 10 meetings entering next month's competition at Hazeltine National. And most also are familiar with the chief narrative for all the losing: the Europeans, for various reasons, have better chemistry than the Americans, allowing the whole to become greater than the sum of the parts for three days every two years.
On this week's Golf Digest Podcast, however, we let you in on a little secret: the Euros aren't all one big happy family, either.
Sure, there is a comradery among the group, born in large part from wanting to prove that America's brand of golf isn't inherently superior. But there is also bad blood and egos that can get in the way for the Europeans as well, as would be the case whenever you try to unify 12 competitive and driven individuals to follow one straight line.
"It's a bit of a myth, this thing in the team room with the Europeans," John Huggan notes during the Podcast. "There have been situations as far back as 1997 at Valderamma, with Seve [Ballesteros] as the captain, Ian Woosnam was reported to be halfway out the door with his luggage packed because Seve was treating him so badly. And a certain Darren Clarke has his problems with Seve that year as well. … There is plenty of stuff going on in the European team room that isn't necessarily conducive to perfect team spirit."
If anyone would know, it's Huggan. For nearly three decades, the native of Scotland has been Golf Digest's conduit to all thinks Europe. Ironically, Huggan was in the U.S. this week when Clarke filled out his European team's roster with his three captain's picks (Lee Westwood, Martin Kaymer and Thomas Pieters), otherwise he would have been in Wentworth for the press conference himself.
Having Huggan stateside allowed him to join me, Sam Weinman and Alex Myers to get a European perspective on how the rosters are shaping up. Huggan also helps direct our discussion on the FedEx Cup, Olympics and new Euro Tour commissioner Keith Pelley are all playing over across the pond.