News
Golf Digest Podcast: Stewart Hagestad on his dream season, and why he's happy to remain an amateur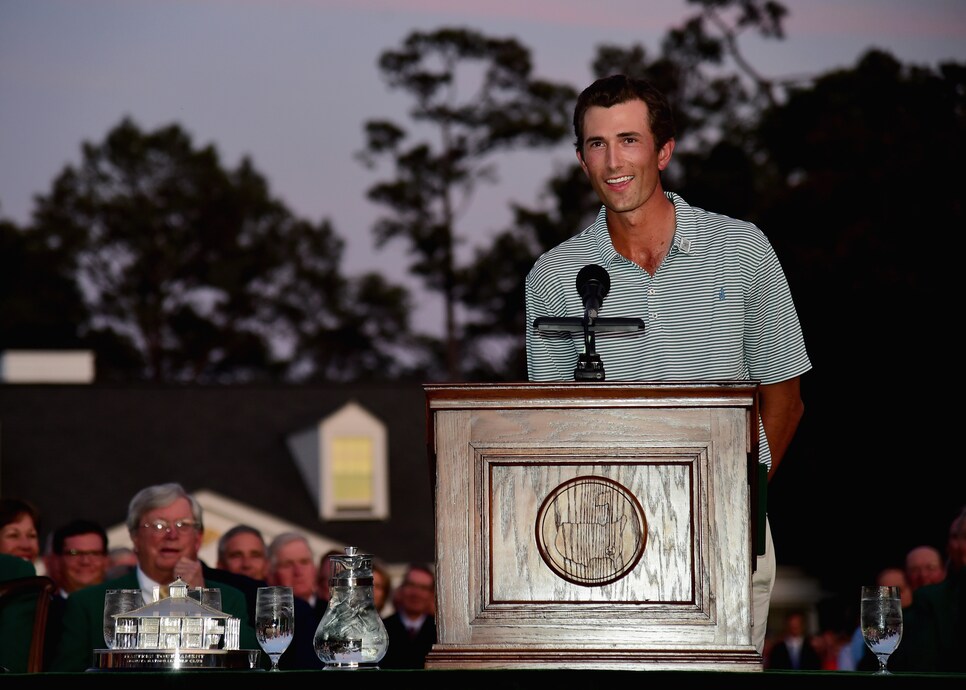 Consider if any of the following happened to you:
• You win the U.S. Mid-Amateur to qualify for the Masters.
• You play in the Masters, become the first Mid-Am champion to make the cut and finish as the low amateur.
• You qualify for the U.S. Open.
• You are selected to play for the U.S. in the Walker Cup, which just happens to be contested at your home club.
• You play in the Walker Cup at your home club and deliver the clinching point for the victorious American side.
What's maybe most remarkable about the 26-year-old Hagestad's ridiculous season is he doesn't feel any pressure to exceed it. Having just played in a Walker Cup in which most of his teammates and competitors are eyeing professional careers, Hagestad is the rare elite amateur not looking over his shoulder. Rather than planning for Q School, he's applying to business school. And though he hopes to earn a trip back to the Masters with a successful title defense in next month's Mid-Am, he'll be content to always return as an amateur.
"I Iove playing competitive golf, but it takes a lot out of you," Hagestad said as a guest on the latest Golf Digest Podcast. "To me personally it's made my personality and my goals a little one-dimensional. I have other goals I want to accomplish and what makes competitive golf so fun is it makes it an escape from other things."
Also in his appearance the podcast, Hagestad talks about his schedule ahead, why he doesn't currently work with an instructor, and the man cave where he stores his growing collection of golf memorabilia.
Listen to the podcast here: