The Loop
Golf Digest Podcast: Paula Creamer says she's not done winning on the LPGA Tour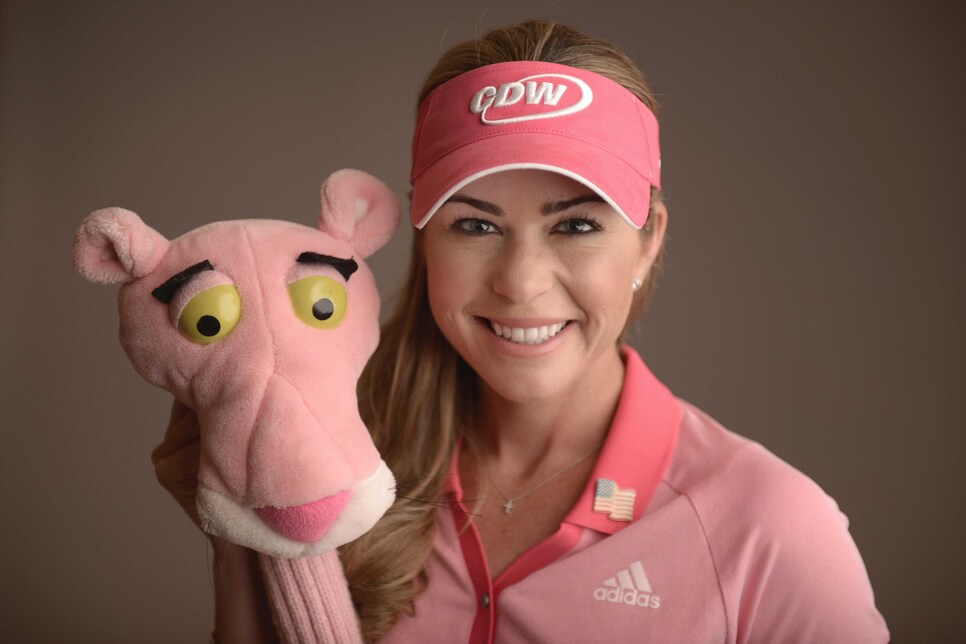 Can you be called a grizzled golf veteran when you're still only 29 years old? In her interview on this week's Golf Digest Podcast, Paula Creamer says she isn't quite ready for people to refer to her as one of the grand dames of the women's tour. Still, in the midst of her 12th professional season, she understands she's no longer a "young gun" either.
The California native who lives outside of Orlando and has earned 10 LPGA titles and more than $11 million in her career has watched with some nostalgia this year as players in their teens and early 20s have dominated the tour. The average age of the winners in the LPGA Tour's 15 events prior to this week's KPMG Women's PGA Championship is slightly older than 21. Only when 28-year-old Anna Nordqvist won last week's ShopRite LPGA Classic did someone older than 23 prove victorious in 2016.
Suffice it to say, Creamer knows from having early success on tour. She captured her first LPGA victory, the 2005 Sybase Classic, when she was only 18 years old, becoming the youngest golfer at the time to win a multi-round LPGA event. She would go on to win nine LPGA events before turning 24, including the biggest of her career, the 2010 U.S. Women's Open at Oakmont.
"You play very free," Creamer says when asked about why young players have been able to win so frequently. "There is nothing going on in your life other than you and golf. And I kind of think that mentality is very helpful. There are no other pressures on you."
Trying to recapture that winning feeling has been the challenge of late for Creamer, who since Oakmont has claimed just one title (the 2014 HSBC Women's Champions). During this past offseason, she changed instructors, leaving David Whelan, whom she had worked with since her junior golf days at the IMG Academy, and connecting with another old friend, Gary Gilchrist.
Creamer insists her competitiveness remains high and that she isn't conceding anything to this next generation of rising stars. "I really do feel that I'm so close," Creamer says during the Podcast. "People would look at me like I have 10 heads saying that, just because of my results. But I really am. I need to make a couple more putts out there, and quite truthfully I feel I'd be right up there."
In addition to talking about her game, Creamer discusses the challenge of being a role model to young fans, what the LPGA Tour is getting right—and where it still needs work—in raising profile of women's golf and the part of her weekly off-course routine that Creamer just can't live without (hint: It's rather girlie).