The Loop
Golf Digest Podcast: Debauchery at the Waste Management Open, and whether golf needs more of it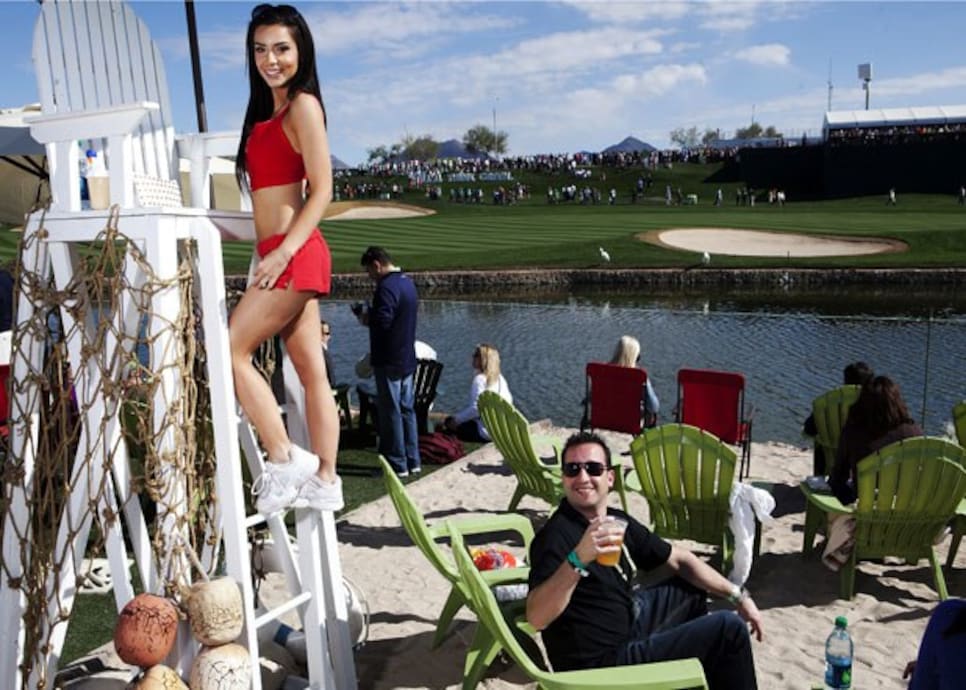 Gentlemen, start your funnels.
On the PGA Tour, there is no bigger spectator draw than the Waste Management Phoenix Open at TPC Scottsdale, which attracts 500,000 people to the tournament for the week, and 20,000 people on its stadium 16th hole at any given time. And as much as those people could be there to see the shotmaking prowess of Jordan Spieth and Justin Thomas, they are more often drawn to the extracurricular action in the stands -- booze, boos, and sometimes even, romantic interludes (more on that in a second).
Every year, the tournament underscores what golf could be if it just loosened up a little, and every year the counter argument is that this tournament goes too far. To debate the matter, Golf Digest's Sam Weinman, Ashley Mayo, and Brian Wacker discuss the pro's and con's of the Waste Management, and how it might influence other events on tour.
Among the highlights of this podcast:
2:14: What players think of the tournament atmosphere.
10:35: What elements from Phoenix could be adapted elsewhere on tour.
16:00: New PGA Tour commissioner Jay Monahan's openness to other fan-friendly ideas on tour.
19:20 The best way to watch golf in person.
24:13 The Waste Management's supposed reputation as a "hook-up" site.