The Loop
Golf Digest Masters Section
I've never seen Augusta so beautiful. If heaven is this pretty, I'd go there tomorrow.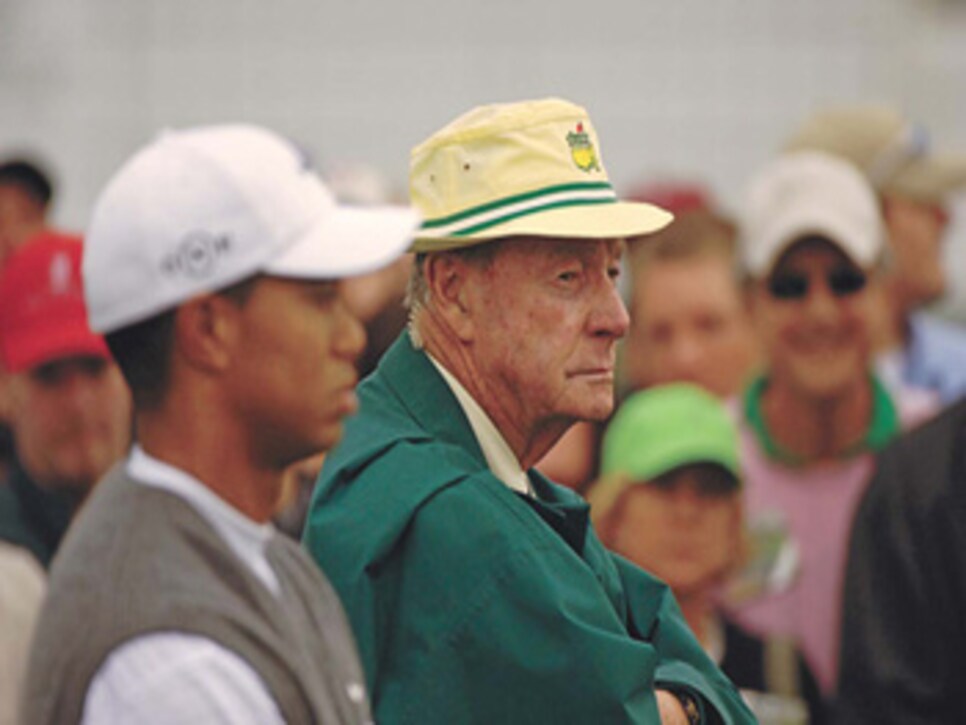 Clayton Lloyd-Jones has a problem with our Masters section in the April issue. __"Each year I look forward to the April issue of Golf Digest because it reminds me of what golf should be all about. Beauty, tranquility, a glorious golf course dressed up in its Sunday best. Instead, in the Masters Preview section, I was slapped in the face with a nerve-jangling blast of uncoordinated colours and fonts that seemed to be an ad for a teenager's product of unknown description created by a grade 6 student! What a shock! It struck me as unsavory as Sergio spitting into the cup at the World Golf Championships or some drunken lout yelling, "Get in the hole !" on a par-4 tee shot....Where was the shot of Hogan's bridge or Magnolia Lane on the cover page? Please tell me you are not heading down the road of unkempt players with their shirts hanging out, baggy pants and backward turned hats. It would be a shame to lose the one constant in all of golf: the wonder of Augusta National."
Clayton, I finished your letter and thought: I'll bet this was one of the worst winters in the history of British Columbia. Clayton Lloyd-Jones is cranky. __ Seriously, I'm a curmudgeon myself and love rooting through the Golf Digest and Golf World archives for pictures of Nelson, Snead and Hogan. But take a look at April's Masters section! Get beyond that "nerve-jangling" opening page and look at what you have:
--Gorgeous, first-ever, overheads of the course, showing all the changes (and even your beloved Hogan's bridge, as you can see here);
Unsavory? Unkempt? Uncoordinated? Mr. Lloyd-Jones, you've missed the trees for the forest green. I've been here 23 years and this is the best-written, -reported, -photographed and -presented Masters sections ever. And I can say that because I had absolutely nothing to do with it. But if it's more Hogan you want, check out Bill Fields' wonderful story on Hogan's last Masters, in this week's Golf World, our sister publication . Then let me know what you think....
(Photo of Phil Harison, Masters starter, by Dom Furore)