The Loop
Golf Digest 2016 Hot List Summit: Player testing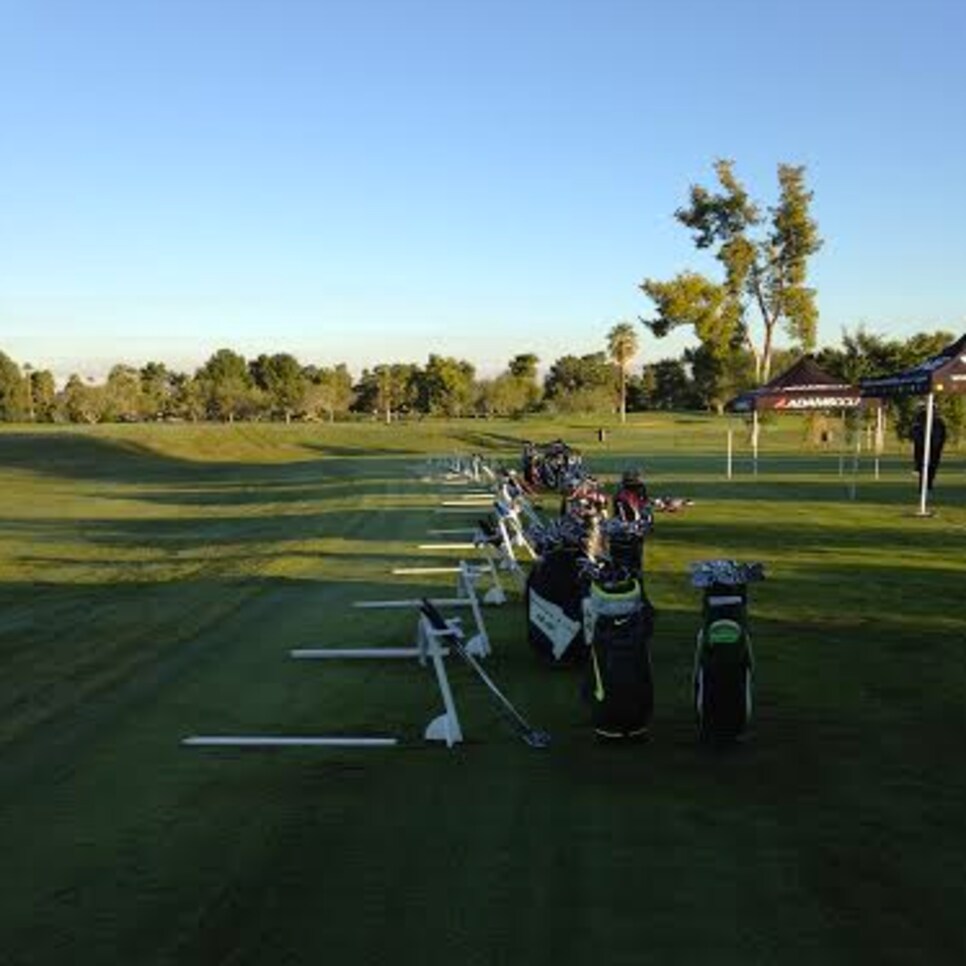 This week is Golf Digest's annual Hot List Summit, a congregation of scholars, scientists, retailers and testers searching for the same goal: What clubs belong in your bag? Assistant editor Joel Beall is your Hot List Summit correspondent.
There are many layers to the Hot List process. Visits to club manufacturers. Studies by academics and scientists. Word from the retailers on the industry. And hours and hours of internal debate.
Yet the most important part of this analysis is player testing.
When the Hot List comes out, one of the first things club companies want to know is, "What did the players think?" They are, after all, their consumer base. A similar viewpoint is shared by Golf Digest readers. Our experts and respected voices have merit, but our readers want to hear what fellow hacks have to say about a club. There's a level of trust in their brethren.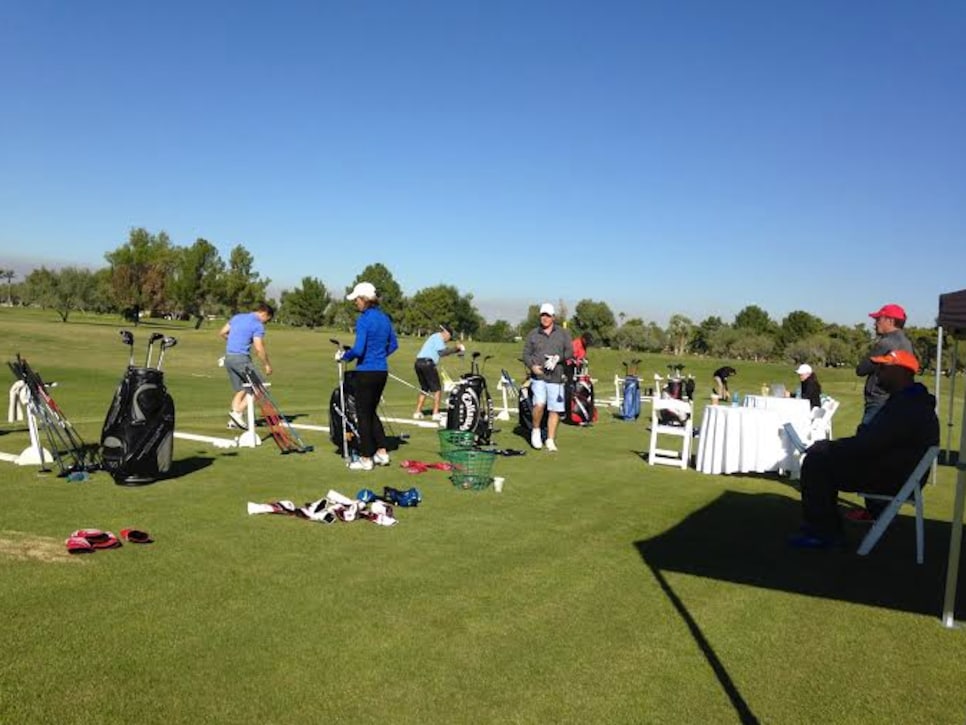 The group, ranging from high handicappers to scratch players, come from all across the country, even from north of the border, helping us figure out which clubs belong in your bag. For three days, 16 of these golfers hit every new product on the market at the Wigwam Resort outside of Phoenix.
To lovers of the sport, it sounds like heaven.
"This is my favorite time of the year," said one of our testers. "It's the Christmas of my golf calendar."
Not that it's a vacation. These testers are hitting hundreds and hundreds of balls, carefully reviewing and assessing the look, feel, sound and performance of clubs. It's such a workout that many of the players train all year strictly for this trip. The time they put in on the range puts Vijay Singh to shame.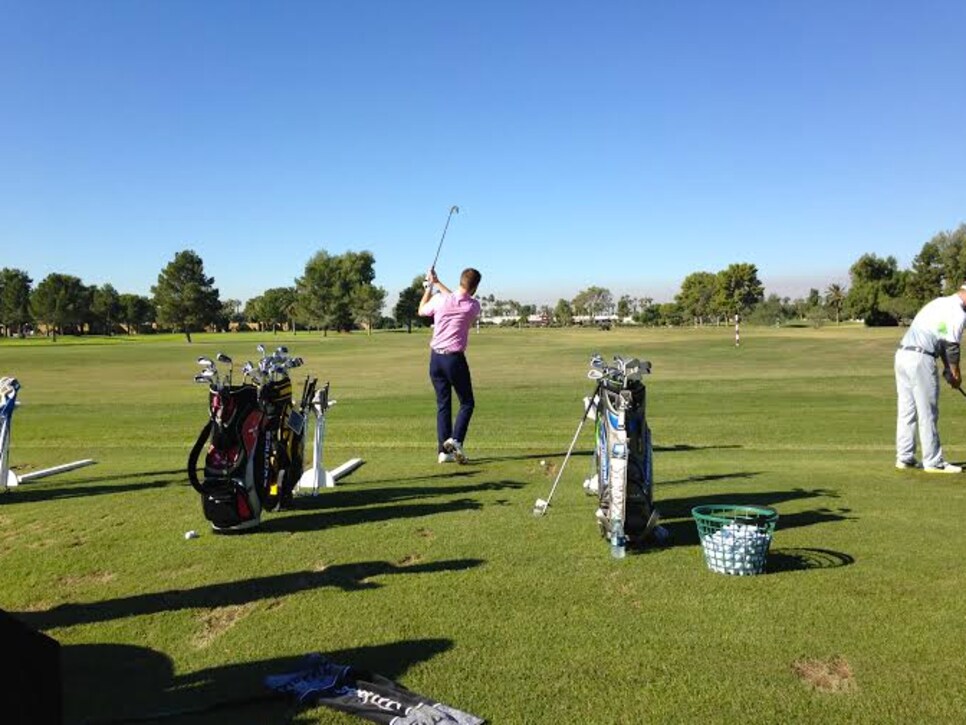 "For the past five months, I'd be on the range or putting green six nights a week," mentioned one of the older testers. "We want to show that we are taking this seriously."
Added another: "If you aren't in shape, this will eat you alive."
There's also a mental toll associated with this task. There's a risk of the human element coming into play. After spending six hours on the range, it's easy to become distracted or tired. These factors have the potential to cause problems.
"It's definitely at the forefront of what I give when I make a rating," added a veteran tester. "You have to think, 'Is it the club, or is it me?'"
This mentality is vital. Their opinions and positions will shape the entire golf club industry for the next year. The last thing you'd want is a jaded decision.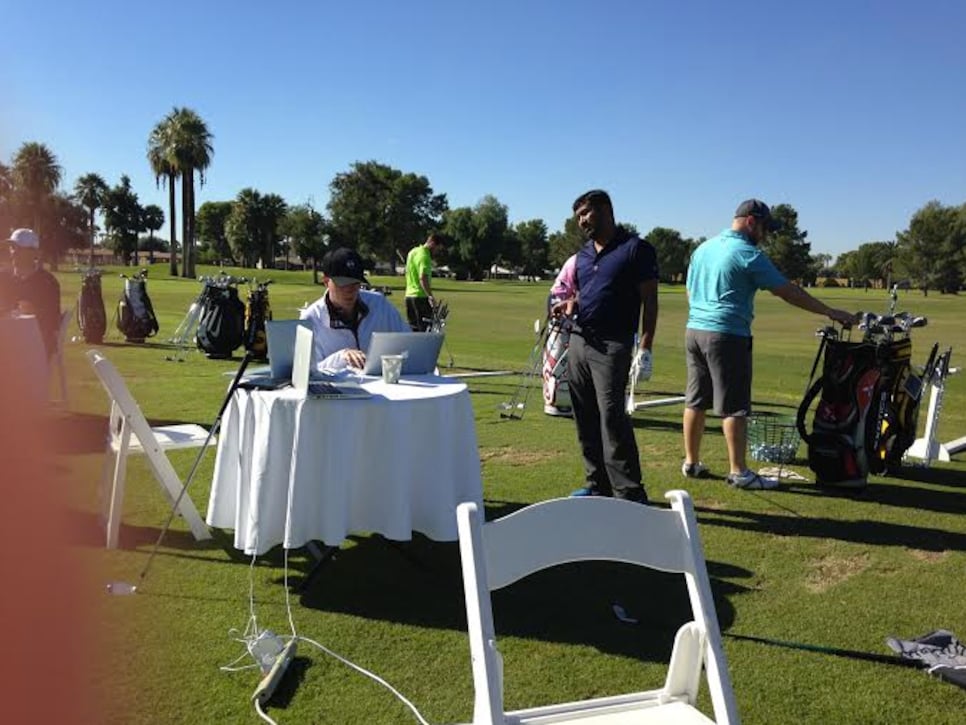 But there is no bias here. The players come with open minds, knowing the responsibility at their feet. And certainly, there is enjoyment inherent to this exercise. There is joy in the work.
"Sure, this is a blast coming out here and seeing everybody," replied a tester. "But we have a job to do, and we're here to do it."