The Loop
Golf Channel's view of Masters' leader Jordan Spieth: 'I'm here and I'm back'
Jordan Spieth, given three days or more of pre-Masters analysis (hype?) before the first ball is in the air, was analyzed and over-analyzed based on this question: Is he off his form?
Spieth, with a six-under par 66 in the opening round at Augusta National on Thursday, provided the answer and the Golf Channel analysts on Live From the Masters, emphatically made the point.
"Unbelievable," Frnak Nobilo said. "Tough conditions. You had to be tough as nails. But you had to be part technician and part sharpshooter. To come out with 66 and erase all the critique coming in about the broken driver, I think we once again realize he's only 22 and he's pretty good at this game."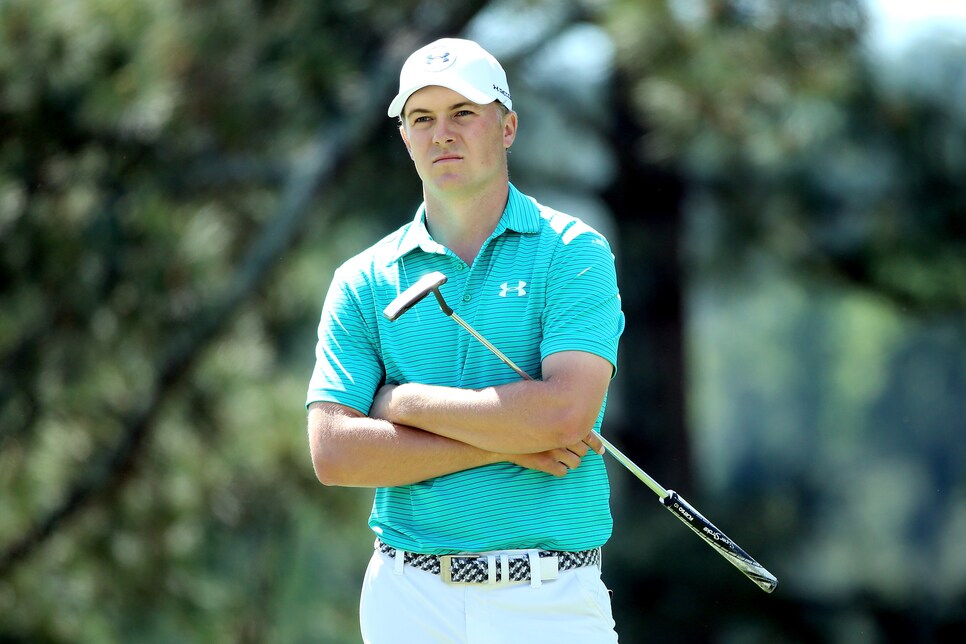 On a difficult day, Spieth made six birdies and no bogeys and has now led the Masters for five straight rounds dating to last year's wire-to-wire victory.
David Duval, who has taken the best twosome of studio analysts in golf, Brandel Chamblee and Nobilo, and made it a threesome, was especially complimentary.
"For all the talk, all the naysayers coming in, 'what's wrong with Jordan, why isn't he playing well?' He's playing well," Duval said. "The bogey free part, I think more than anything, is the greatest accomplishment today. To get around this golf course in these conditions, six birdies 12 pars, thank you very much, I'm here and I'm back.
"The rest of the field is going to recognize that he seems to have this place figured out right now. The number of birdies he's making on this golf course is just really unheard of. To come out and birdie a third of your holes virtually every time you tee it up at Augusta National, who's ever done that?"