News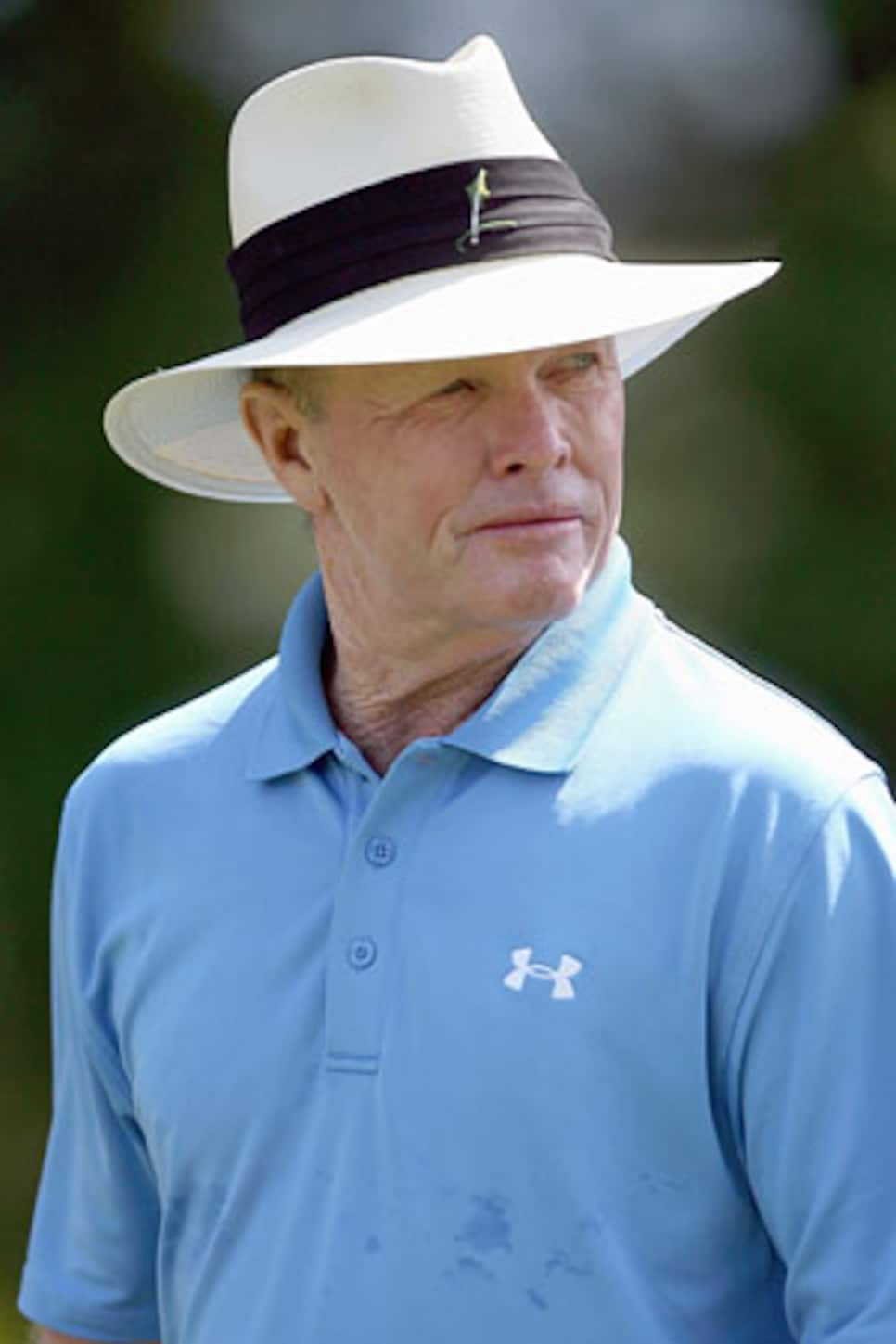 Tom Kite is back in good form after major shoulder surgery last November.
NAPLES, Fl. -- The Champions Tour is the hot tour at the moment, with Tiger Woods out of commission, Alex Cejka leading Pebble Beach and Tom Watson conjuring serious discussion about whether a 60-year-old legend with an artificial hip could add something to Corey Pavin's Ryder Cup team. Even without Pavin or Watson in the field, there's star power in almost every threesome out at the wind-blown Quarry, another of those gated Florida developments caught in the middle of a recession with lots to sell and senior golf as its vehicle. Freddie Couples added the ACE Group Classic to his schedule and Paul Azinger is making his debut, but the story of Friday's first full field event of the season was the miracle of modern medicine and the tenacity of Fred Funk and Tom Kite.
Funk was playing his first tournament round with an artificial knee that was bolted into his right leg last November 16. Twelve days before Funk's operation, Kite had major surgery on his right shoulder. These are two of the hardest grinders in their sport since the 80s, so it's no wonder they were both two-under par when play was literally blown dead by 40 MPH gusts.
They both started by making 3 at the par-4 first, but Kite kept going, with birdies on three of his first four holes. He felt like quitting right there, because he knows the rest of the year could never get better -- or could it? That's why they keep playing in this league, because there is hope that it could get better. "The round so far is surprising the heck out of me," Kite said, back at his hotel room Friday afternoon. "I have no reason to even think that I could be doing anything good at all."
Kite was in Birmingham, Al., three days after the Charles Schwab Cup, in surgery with Dr. James Andrews, the famed orthopedic surgeon. There was a bicep tendon attached to his shoulder that needed repair and hurt Kite on every follow through. After Andrews did his work, Kite had to do his in rehabilitation, back home in Austin.
"They said it would be very difficult and the pain was going to be more than I ever experienced," Kite said. "I was trying to prepare for it, but there was nothing to prepare for what I went through. But in everything I read about players from various sports who came back from injuries quickly, they all talked about how hard they rehabbed it."
There is a four-page story in this week's Golf World about how hard Funk worked in the off-season to be ready for 2010, so it was no surprise that he spent the time between when players were brought off the course Friday and when play was finally suspended, in the tour's workout trailer -- riding an exercise bike.
In recent practice rounds leading up to the tournament, both at The Fox Club on Monday in Stuart and again in Naples, close friend Mike Goodes had to keep reminding Funk to stay patient. That was Funk's mantra when I talked to him in Ponte Vedra, Fl, while reporting the piece for Golf World; he was going to take his time and build up to the heart of the season, when the senior majors begin in May. But typical of Funk, he wasn't waiting. He was -4 at the writing of this column on Saturday, tied with Couples and Tommy Armour III for the lead.
The spirit of the competition is what drives them. That and the fact that with Couples, Pavin and Armour coming out this year, it's going to be harder and harder to stay competitive: Guys like Kite and Funk, along with Jay Haas and Loren Roberts, want to keep putting themselves in position to win while they can.
Dana Quigley, the Champions Tour Player of the Year in 2005, told me Friday on the 16th tee Friday that he could see the difference the last two years. Quigley used to get the first tee time when he segued from the club pro ranks, now he's getting the first tee time again.
"It's an interesting deal," Kite said. "In all the other sports you're done so early compared to golf, so we're able to keep this competitiveness within a sport going so long. To some extent it's pretty difficult to give up. I know some people can walk away from it, like Johnny Miller, Nick Faldo. But in the other sports, you're kind of forced out. With this one, especially with the Champions Tour, you're not forced out. You can stay competitive, if you love playing the game."
Kite and Funk obviously love it. So does Watson to keep going on his artificial hip and even a Joey Sindelar, who exited the Charles Schwab Cup with a pulmonary embolism and was back Friday at one under, and this is leaving out Armour, who had back surgery last June and didn't crack the top-65 after returning in August, and Peter Jacobsen, who has a fake hip and knee. This is a circuit where if you're not playing hurt, you're not playing at all.