News
Wie Gets Second Career Win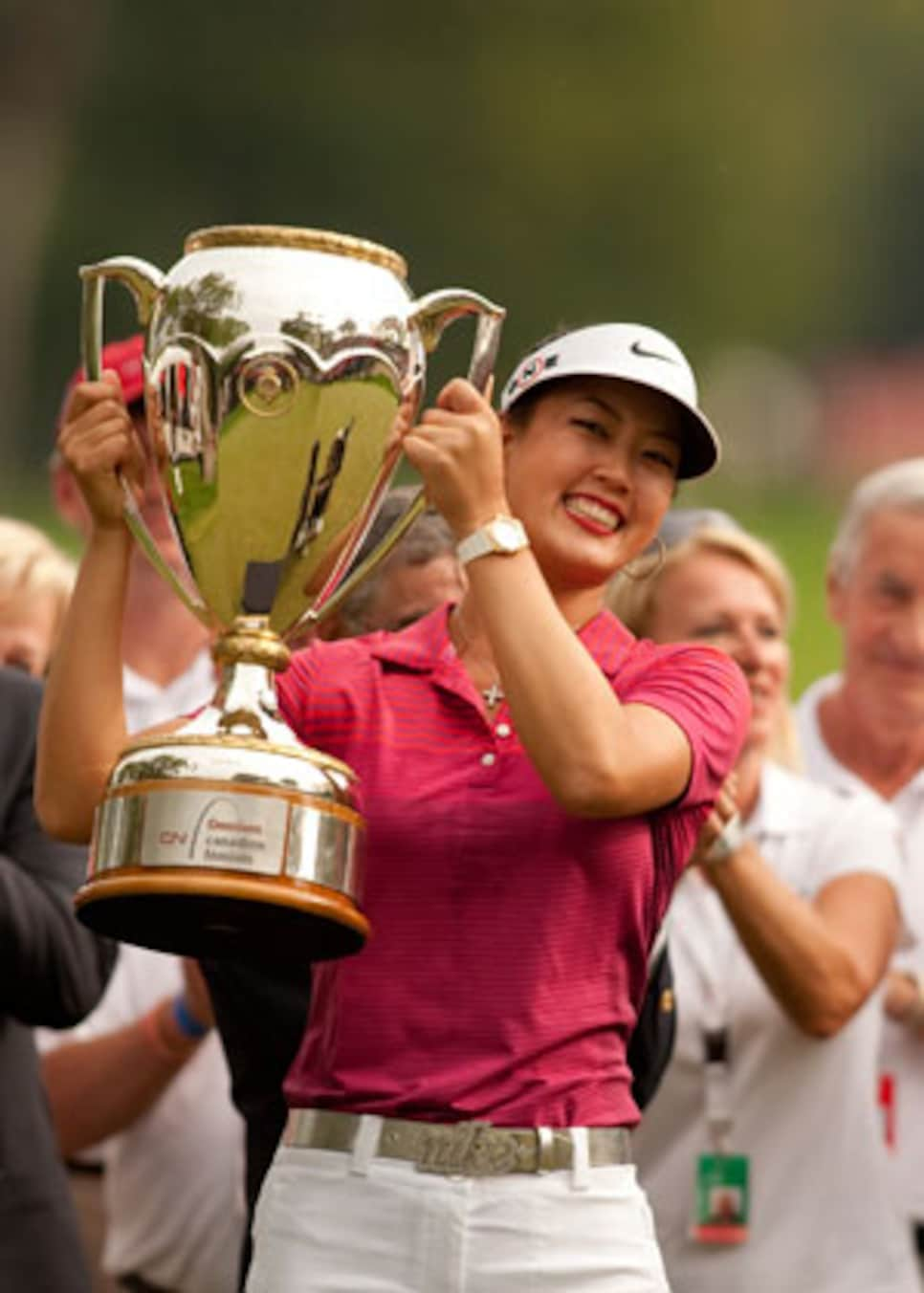 Wie finished the tournament at 12-under par.
WINNIPEG, Manitoba (AP) -- Michelle Wie closed with a 2-under 70 Sunday for a three-shot win at the CN Canadian Women's Open, her second career victory on the LPGA Tour.
Wie, who was 12 under for the tournament, earned the winner's check of $337,500 in the $2.25-million event at the St. Charles Country Club -- the LPGA's only stop in Canada.
Wie had five birdies, including on the 13th, 14th and 15th holes.
"I made a lot of crucial putts today," said Wie, who at 10 years old was the youngest player to qualify for the U.S. Amateur Championship.
Jiyai Shin of South Korea shot a 73 and tied for second with Kristy McPherson (66), defending champion Suzann Pettersen of Norway (69) and South Korea's Jee Lee Young (69).
Wie led wire-to-wire after an opening 65 and was tied with Shin for the lead entering the final round at 10 under.
"My shot was really good, but my putting was so bad," said Shin, who has four victories since joining the LPGA Tour last season.
"I (had) lots of chances for birdies, but I couldn't make it just a couple times."
Ai Miyazato (69) of Japan, the No. 1-ranked player heading into the Open, finished tied for 15th, while No. 2 Cristie Kerr (69) tied for eighth.
After the 20-year-old Wie ended her round on the 18th green, her longtime friend and fellow American player Christina Kim sprayed her with champagne.
"I was trying to run away from her," Wie said with a laugh. "All I was thinking in my mind was I'm wearing white pants, please be nice Tina."
Wie's first career win came in November at the Lorena Ochoa Invitational during her rookie season. Her opening round this week featured the second hole-in-one of her pro career.
Wie said she's heading back to school at Stanford after the LPGA's next event -- the P&G NW Arkansas Championship beginning Sept. 10.
Next year's tournament will be held in Montreal and then Vancouver in 2012.