The Loop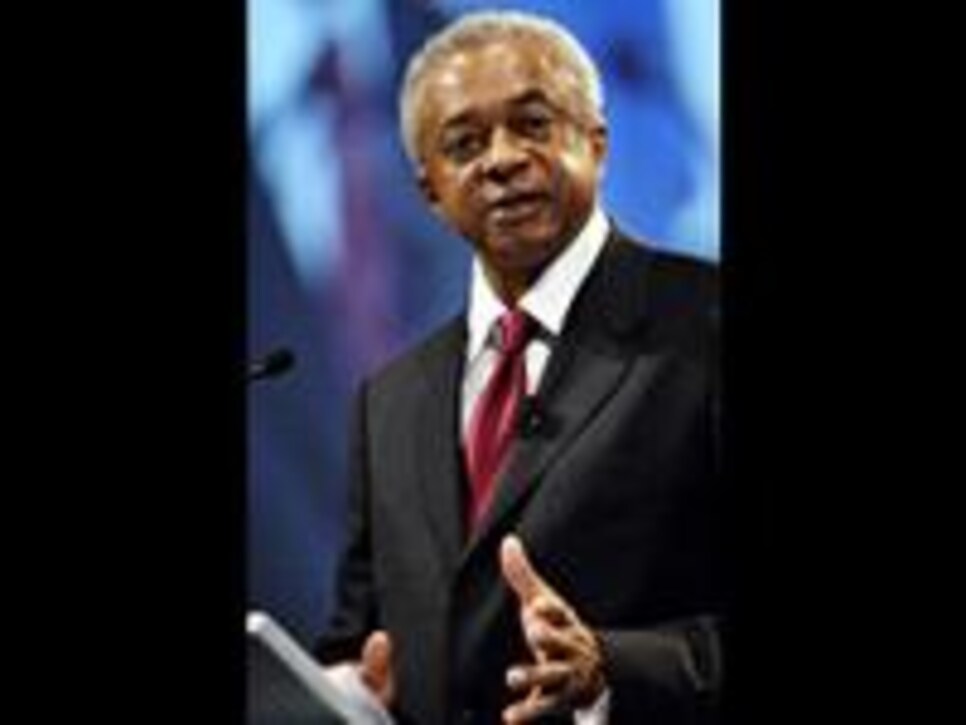 In the six weeks between Aug. 12 and Sept. 30, as Merrill Lynch's losses mounted, its CEO didn't merely manage to play 20 rounds of golf, on four different courses. He played them beautifully, with a consistency that defied the pain he must have been feeling. Indeed, a glance at the scores explains why the Merrill Lynch board agreed to pay him $48 million in 2006: The man has ice water in his veins. From the end of July to early October, when the firm Stan O'Neal ran was losing money at a rate of more than $100 million a day, his handicap wavered only slightly -- in fact dropped, to 9.1 from 10.2.
Lewis contends that he has unearthed the scorecards and notes of outgoing Merrill Lynch CEO Stan O'Neal. Here's a sample:
Aug. 18: Purchase Country Club. BIRDIE ON 11 WAS A THING OF BEAUTY. IT WOULDN'T HAVE BEEN POSSIBLE IF I'D ALLOWED MYSELF TO BE DISTRACTED. DETAILS ARE THE ENEMY OF GOLFING EXCELLENCE. GAVE ME ANOTHER THOUGHT: GOLF IS LIKE RUNNING MERRILL LYNCH! THE TRICK IS TO KEEP IT SIMPLE. BE A BIG PICTURE PERSON. NOTE TO SELF: SMARTEST THING YOU EVER DID WAS TO TAKE FIRM AWAY FROM THE DAY-TO-DAY DRUDGERY AND MAKE JUST A FEW BIG BETS. FREES UP TIME.
And this one, as the subprime mortgage crisis takes its $8.4 billion toll on Merrill:
Sept. 2: Purchase Country Club: PLAYING ALONE AGAIN. CAN'T FIND ANYONE WHO CAN GET AWAY FROM THE DESK -- EVEN JIMMY CAYNE NOW SAYS HE'S TOO BUSY. QUITTER. I TOLD HIM THAT THE BEAR WILL DO WHAT THE BEAR WILL DO. HIS HANDICAP WON'T. WALKING DOWN 16TH FAIRWAY I FELT VERY ALONE. THEN I REALIZED: I AM ALONE. HAD ANOTHER THOUGHT: ALONE IS HOW LEADERS ARE SUPPOSED TO FEEL IN MOMENTS OF CRISIS. CHURCHILL FELT ALONE, TOO. DID HE GOLF?
I suspect Mr. O'Neal is golfing all the way to the bank.
(Photo: Mike Mergen, Bloomberg News)