The Loop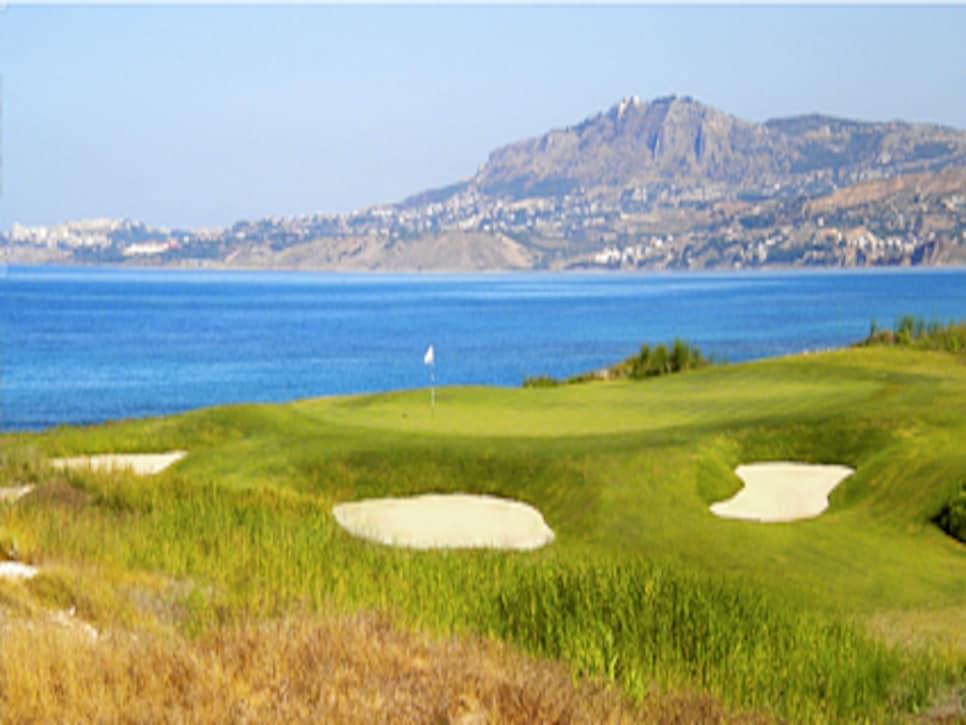 A few weeks ago I had the pleasure of meeting Phillips, who designed Kingsbarns in Scotland. Phillips was in New York to promote his latest 36 holes in Sicily at the Verdura Golf & Spa Resort (pictured above). That makes four new courses in Sicily, which gives the island off the coast of Italy a total of six courses to choose from. Yes, I'd say that qualifies as a boom.
The Verdura resort is owned by Sir Rocco Forte of the Rocco Forte Collection (13 high-end hotels or resorts all over the world). Forte told me he's an avid golfer who loved the look of Kingsbarns, which is why he hired Phillips for his first dip into the pool of golf.
Phillips, considered a minimalist (or naturalist), who does most of his work overseas (which is where the work is), says he tries to "utilize land to create a natural golf canvas." At Verdura they will be "green," which is to say they will play by most of the environmental rules and the course will play firm and fast. "They've been firm and fast in Europe for a long time," says Phillips. He refers to Verdura's 36 holes (both 18s end along the water), as Sicilian links. "It's not Scotland, but we brought as much as we could."
Phillips lives in California, he's a former employee of Robert Trent Jones II Golf Course Design and he said this project, in particular, was hard to get the the finish line -- efficient labor was hard to find. No shock, but Phillips says the Italians, specifically the Sicilians (which can be considered two different things), "work so they can live. We do the opposite."
It's a fair point, and probably generates a higher quality of life -- working to live. But we're learning over here. Lots of tough lessons are teaching us to appreciate who we have in our lives, not necessarily what we have in our lives. Golf in the U.S. is getting on board. It will continue to get cheaper, quicker and more family friendly.