News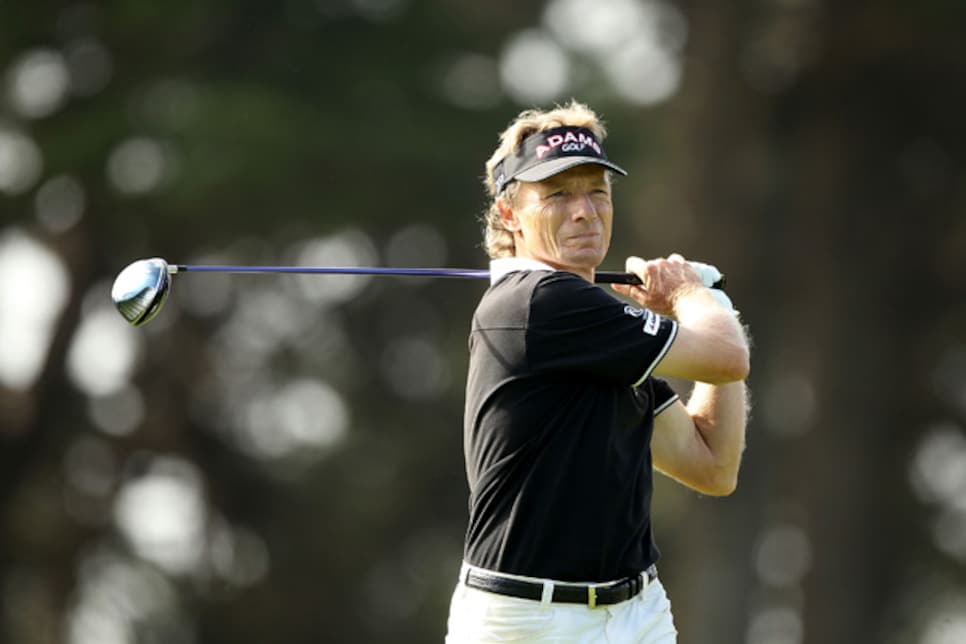 Langer won green jackets in 1985 and 1993.
ORLANDO, Fla. (AP) -- Two-time Masters champion Bernhard Langer had surgery on his left thumb and will miss the next two months, ending his streak of 27 consecutive appearances at Augusta National.
Langer, who already has won on the Champions Tour this year, injured his thumb in a biking accident. He had surgery Wednesday in New York to repair ligaments. The surgery is commonly known as "skier's thumb repair."
"I'm obviously disappointed that the injury occurred, but especially disappointed with such an important part of my schedule coming up, including the Masters," Langer said in a statement. "I do, however, appreciate the fine care of Dr. (Andrew) Weiland and his team, and will work hard to recover to allow me to resume play on the Champions Tour this summer."
Langer, who has missed the cut the last five times at the Masters, won his first green jacket in 1985, and returned to Augusta National the following year as No. 1 in the world when the world ranking was first published.
He also won the Masters in 1993.
Weiland said Langer will be in a splint for five weeks before beginning rehab, and a full recovery is expected.
Langer, a member of the World Golf Hall of Fame, has won 15 times on the Champions Tour over the last three years, including the Senior U.S. Open and Senior British Open last year. He was the Champions Tour player of the year.
The first senior major of the year for Langer is the Senior PGA Championship at Valhalla on May 26-29.