The Loop
Golf bags: Belding introduces American Collection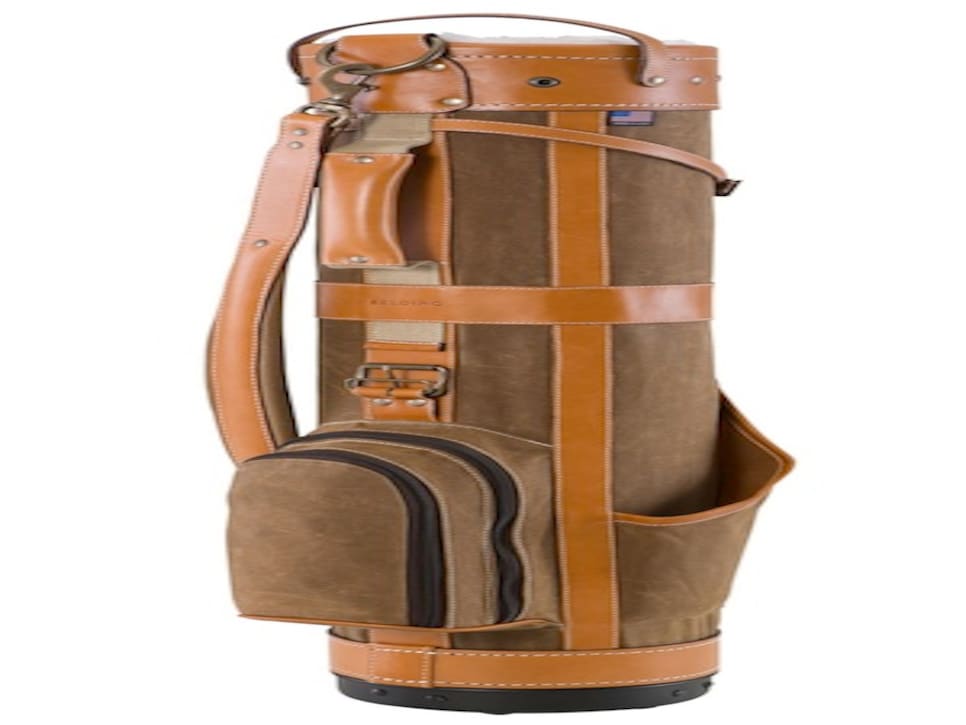 Belding, a name associated with high quality golf bags, made in America, for upwards of 40 years, has paid homage to the history of the company and the game with its introduction of the American Collection.
"What we did was, my partner and I got involved in Belding in February and we wanted to exploit the made-in-America platform," Belding managing director Dan Keogh said. "It has been one continuous made-in-America story for over 60 years [including the company's roots in leather business cases].
"The American Collection is trying to integrate Americana and the look and feel of Americana to golf."
Shown here is the Pencil bag ($499), designed to conjure images of a bygone era, "a real throwback," Keogh said, mentioning Francis Ouimet, the U.S. Open champion in 1913. "That's the kind of item used back in those days."
The Pencil bag was made for the walking golfer and features a throwback seven-inch shearling top, two front-zipper pockets for golf balls and other accessories, an umbrella loop and a pocket for a water bottle.
"You see places like Cabot Links and Bandon Dunes, with strong caddie programs and the whole throwback design, a whole part of our industry is getting back to basics," Keogh said.
The bags are all made in American of American parts. "The harness leather is from a tannery in Pennsylvania that's 130 years old," he said. "It helps us tell the Belding story."
The American Collection also includes three other designs, including a soft carry bag ($299) and a staff bag ($799).
Also available is a custom program that allows the consumer to design his own bag, including colors. "It's a strong proposition to the market place, that we can build stuff one at a time in America of the highest quality," Keogh said.