The Loop
Golf back in the Olympics: 'History will judge...signs are that it will not be a kind assessment'
Stories of interest you might have missed…
"The values of professional golf always seemed an incongruous match for the founding principles of the Olympic movement. How does the maxim of higher, faster, stronger' dovetail with the sight of Miguel Angel Jimenez chomping on a cigar?" Daniel Schofield writes in the Telegraph. "History will ultimately judge the wisdom of readmitting golf after a 112-year absence, along with rugby sevens, to the 2016 Olympics six years ago. Thus far the signs are that it will not be a kind assessment."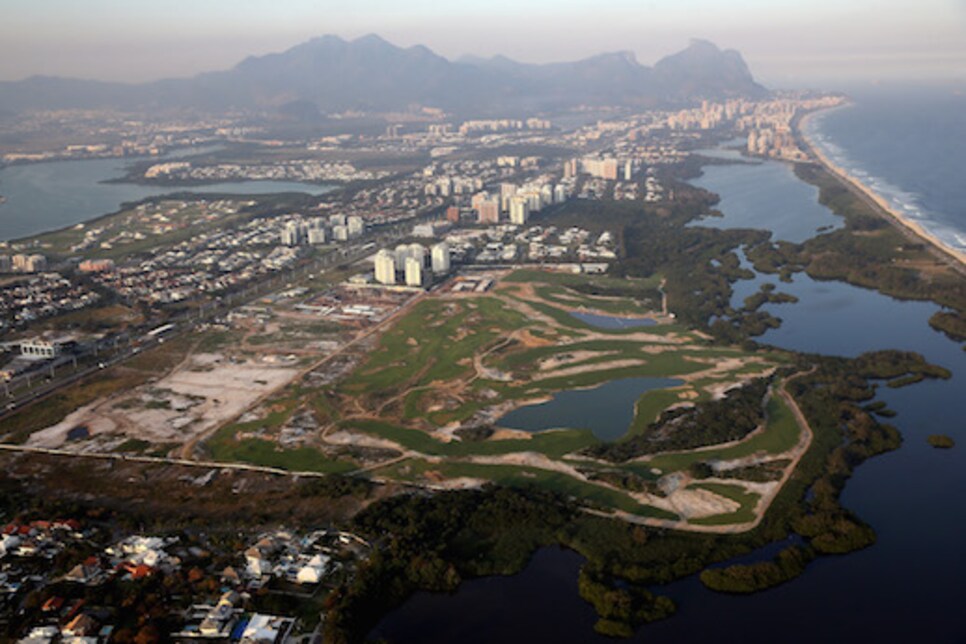 Jim Furyk is a Pittsburgh Steelers fan in Cleveland Browns country this week. "Furyk is one of the classiest guys you'll ever meet," Akron Beacon Journal columnist Bob Dyer writes. "But the man has one terrible character flaw. He is a fan of the Pittsburgh Steelers." Furyk plans on attending the Pro Football Hall of Fame induction of former Steelers running back Jerome Bettis on Saturday night.
"Scanning old newspaper photos and aerial shots, Gil Hanse could only guess at where to begin. He fired up a bulldozer and started digging with a dexterity that belied so much steel and diesel…The first few passes removed a substantial amount of dirt. After that, his task became more delicate. Thin layers of topsoil peeled away, a few inches at a time, until something brighter appeared — a patch of sand. Jackpot,' he recalled thinking. It was like an archaeological dig,'" David Wharton of the Los Angeles Times writes on how Hanse restored the North Course at Los Angeles Country Club according to George Thomas' original plans.
"Rory McIlroy. Jordan Spieth. Jason Day. Hideki Matsuyama. Byeong-Hun An. They are the Young Guns. The Tiger Generation," Tim Warsinskey of the Cleveland Plain Dealer writes. "They are new faces of golf. They grew up in Northern Ireland, Texas, Australia, Japan and Korea watching Tiger Woods rule the golf universe while making it a smaller world at the same time."