News
Golden Retirements: PGA Tour Pros Get A Gift That Keeps Giving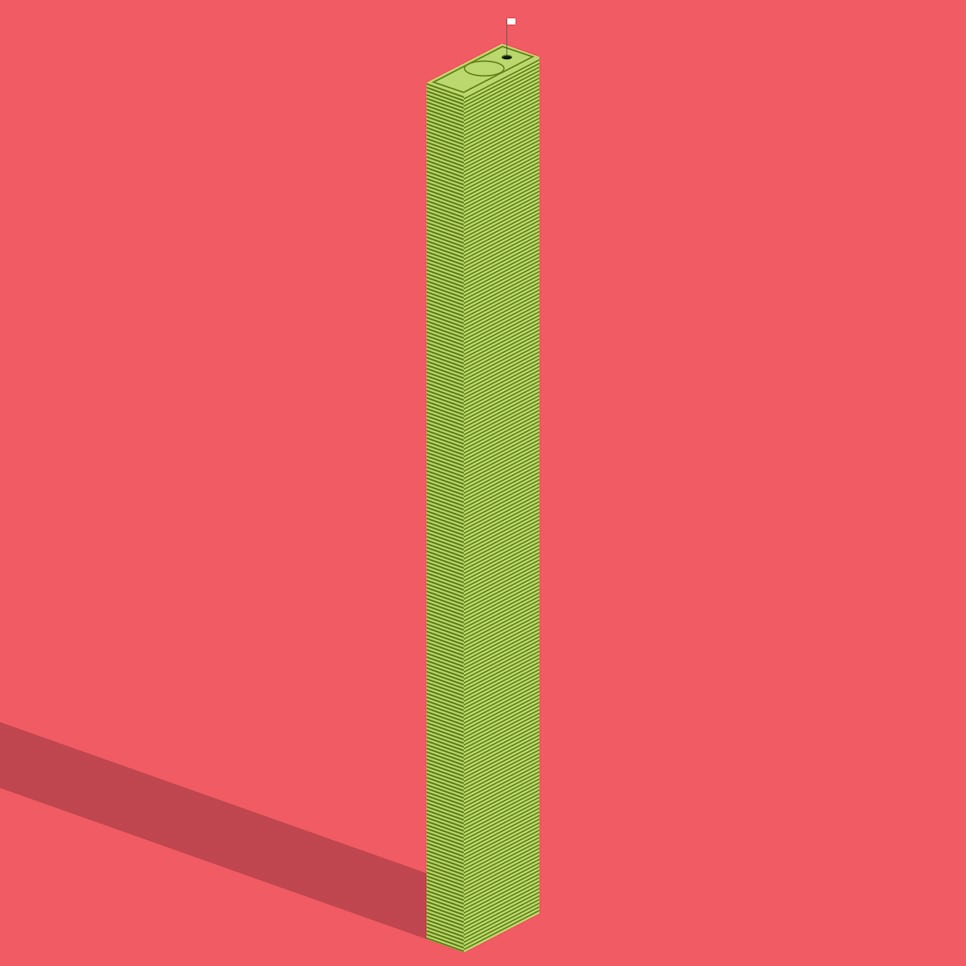 Around the turn of the century, before two economic downturns—the combination of the dotcom bust and September 11 in 2001, followed by the Great Recession of 2007-'09—there were staggering estimates of what some PGA Tour players would have in their deferred-income plan when they retired. Tiger Woods would have $1 billion, it was guesstimated, and journeymen competitors would amass tens of millions.
Not only did those projections not foresee economic collapse, they also assumed an unrealistic rate of growth for PGA Tour revenue based on the staggering 40-percent purse increase in 1999 fueled by the first TV contract in the Woods era, which was negotiated less than a month after Tiger's final-round Masters victory in 1997 attracted a record 14.1 Sunday TV rating.
But since the second Tiger TV deal, in 2003, revenue growth for the PGA Tour has held modestly but steadily in mid-single digits annually during a time when many workers' pensions have been frozen or eliminated. Tour pros can thank in part the creation of the FedEx Cup bonus annuity in 2007; the PGA Tour Champions, established in 1980; and the cuts-made pension that commissioner Deane Beman conceived in 1983.
Woods has more than $20 million in retirement money (see accompanying chart below) to kick back on, according to Golf Digest calculations after interviews with agents, former players and investment experts. Meanwhile, players like Phil Mickelson, Steve Stricker, Jim Furyk and Vijay Singh all have more than $7.5 million (and growing) in pension money, giving a whole new meaning to the golden years, the insiders say.
LPGA Tour pros, however, lag well behind—even 30-year players with multiple wins have balances only in the low six figures in tour-provided retirement cash.
Like everything on the PGA Tour, the pension plan is merit-based. "You eat what you kill; you are not guaranteed anything," one former player who is vested in the plan told Golf Digest, speaking on the condition of anonymity. "Deane set it up right. I think every player going forward should have a debt of gratitude for it."
Based on the value of the two main PGA Tour retirement plans, assuming an annual growth rate of a very conservative 5 percent, if Woods were to never hit another shot, his $18 million in deferred FedEx Cup bonus money would grow to $23 million by 2020, when he turns 45 and can begin collecting it. If he never hits another shot, his $2.2 million in cuts-made bonus money would grow to $3.6 million at 50, giving him a total deferred package of almost $27 million. He has the option of leaving the cuts-made money alone, gathering interest, until he is 60.
Under the latest FedEx Cup annuity system and the cuts-made bonus system, a player who joins the tour today at 25 and plays 15 years making the minimum number of cuts required to be vested in the plan—15 a year—and finishing 40th in the FedEx Cup each of those 15 years would accumulate about $3.3 million in FedEx money and nearly $1.5 million in cuts-made money for a total retirement package of almost $5 million by 40. And that's just a conservative estimate, in addition to millions a year in prize money and endorsement deals.
"The two best things about having been on the tour are the pension package and the fact I can play TPC courses for free," says another former player, who shared details of his retirement plan on the condition of anonymity. He played more than 15 years in the pre-FedEx Cup bonus era and made more than 250 cuts, amassing about $1 million in deferred income, which pays him $6,000 a month. "That monthly check gives me the freedom to do what I do, which is work on several grow-the-game programs," he says.
On the other hand, Beth Daniel, who played 29 years on the LPGA Tour, has less than $300,000 in her tour pension plan. Another LPGA player, sharing her financial details confidentially, played more than 15 years on tour and was a multiple winner—a career similar to the PGA Tour player who has a $1 million nest egg—but has $102,415 in her LPGA retirement fund.
"We were really the first sports organization to set up a retirement fund for players," Daniel says. "It was in 1980, my second year on tour. I would have to think I'm on the high end because of how long I played and how much I did for the tour, like being on the board, various other committees and being Solheim Cup captain and assistant captain."
The LPGA plan is funded by excess revenue at the end of the year. Sometimes a few hundred thousand dollars go into the pot, and in some years there has been no contribution.
"Could someone have $40 million in the plan? Mathematically, yes."
CUTS-MADE AND BONUS PLANS
Under the PGA Tour's cuts-made plan, a player must make 75 cuts to be 50-percent vested and is fully vested at 150 cuts, according to multiple players. According to the PGA Tour, in 2014-'15, players received $4,500 for each of the first 15 cuts made—$67,500—and $9,000 for each cut made above 15, in addition to prize money. The plan is funded by a variety of revenue streams, including advertising revenue, investments, corporate partners, TPC profits, digital revenue and TV money.
For the purpose of calculations in this story, it was assumed players received $4,000 for each of the first 15 cuts and $8,000 for each cut above 15. That seems to be a fair average for a number that has fluctuated. (The PGA Tour said it could not comment on any individual player's deferred income plan because of privacy issues and would not say which figures are too high or too low.)
The FedEx Cup bonus pool is $35 million annually. The top-10 finishers get anywhere from 90 percent to 40 percent of their money upfront and the rest deferred, the tour says. Those outside the top 10 have all their money deferred. When Woods won the first FedEx Cup, in 2007, all of his $10 million was deferred. That rule changed the next year, so when he won again in 2009, he got $9 million upfront and $1 million deferred.
"It's the gold standard when it comes to sports pension plans," says one agent, speaking on the condition of anonymity. "It's really a remarkable plan." An investment planner working for the agent says a conservative estimate on the rate of return for the deferred income is 5 percent, the figure used in the calculations in this story.
By any standard, the tour's deferred-income plan is the best in sports. The maximum annual payout allowed by federal law from a retirement plan is $210,000. The best plan in team sports is the one negotiated by the Major League Baseball Players Association. On average, it pays a player with 10 years of service in the game $180,000 annually, according to MLBPA documents. If a player were to collect $200,000 a year from the pension plan, it would take more than 40 years to collect the $8.3 million estimated to be in Mickelson's deferred-income plan.
"Could someone have $40 million in the plan?" asked one financial analyst with intimate knowledge of the PGA Tour plan. "Mathematically, yes, if that person picked their stocks aggressively and rode the stock market rise from its lows in the spring of 2009 to its record highs in mid-August of this year. Tiger and Vijay could have that kind of money. I think a lot of guys have $10 million-plus, probably 20 guys have over that."
Former PGA Tour players must begin accessing their deferred cuts-made money by 60 but can begin drawing on it as early as 50 if they are no longer an active player on the PGA Tour or PGA Tour Champions. Players must collect FedEx Cup deferred money over a five-year period beginning at 45 if they are no longer active.
The PGA Tour Champions, the circuit for players 50 and older, is essentially a retirement annuity because those who play in all the non-majors are guaranteed to make a check. In 2015, Bernhard Langer led the tour in money won with $2.3 million.
In addition to the regular prize money, the PGA Tour Champions has had the Charles Schwab Cup since 2001, a season-ending points race in which the winner gets a $1 million annuity. A half-million goes to the runner-up, $300,000 to third, $200,000 to fourth and $100,000 for fifth.
Going into 2016, Langer, who is not vested in the cuts-made plan because of the time he spent on the European Tour, had won a combined $30 million on the PGA and Champions tours. He also won the Schwab Cup three times, earning $4.5 million in that annuity fund. "Everyone talks about these guys are making too much money," says a former player who will begin collecting deferred income next year. "We make a lot of money, but golfers probably play to the least percentage of revenue of any sport."
But golfers have careers that last far longer—all backed up quite nicely by that deferred income that continues to grow.