The Loop
Glover's game getting as much attention as his beard
SANDWICH, England -- Considering Lucas Glover's play of late, maybe it's no wonder his beard has become more famous than his golf game. Since his victory at the Wells Fargo Championship in May, the former U.S. Open champion has finished no better than T-40 in six starts, including a withdrawal from the AT&T National after nine holes due to illness.
Yet with a second-round 70 at Royal St. George's Friday leaving Glover with a four-under 136 after 36 holes and securing him a late tee time come the third round of the British Open on Saturday, the 31-year-old looks ready to break out of his funk.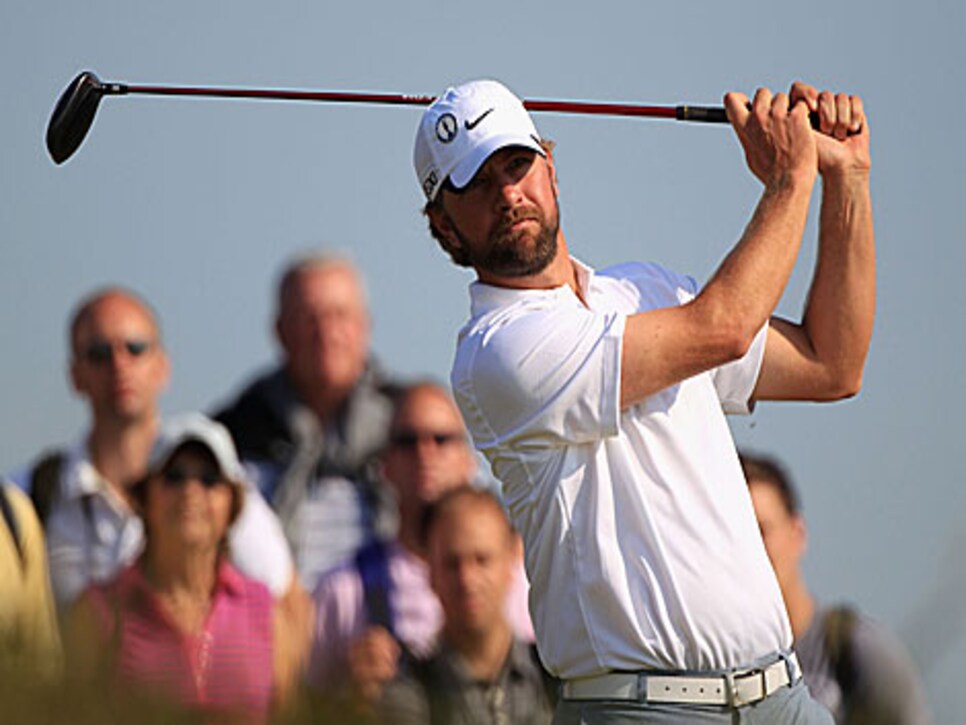 And at an unlikely place to boot. Glover's previous best finish in five Open starts has been just a T-27 and he has missed the cut twice.
"I have learned to appreciate the challenge that links golf gives," Glover said Friday. "You get what you get and you take what you can. That's the way it is. I played the [par-5] seventh today and it's a driver, 4-iron. I turned around and play the [par-4] eighth and it's a driver, 4-iron and there's a 125-yard difference [between the holes]. So it is what it is. I've become comfortable with that. Originally I wasn't. I'd get mad if it rolled into a bunker or bounced off a green when I hit an average shot. But when you don't hit the precise shot here you get penalized and that's the way it should be."
Friday's mild weather conditions -- sunny skies, temperatures in the 70s and little wind -- were a welcome site for Glover, who said it was the first time he played a complete round in the Open wearing short sleeves. A pair of birdies on the second and seventh holes were offset by bogeys on the fourth and 10th. Glover admitted to having a few other birdie opportunities on the back nine but he just couldn't convert them.
"I hit it better than I hit it yesterday. I just didn't make as many putts," said Glover, who is sharing a house with Davis Love III and their respective caddies this week, ordering take-out food each night. "You know I've got to put those two together to win a big tournament like this. But I played solid. I'm happy I made the cut and have some time to rest."
As is the case in the U.S., much has been made by media and spectators alike in England of Glover's facial hair. The interest has taken on a bit of a surreal feeling, as the tournament's radio commentators spent upwards of 10 minutes talking about Glover's growth, eventually deciding that no bearded player had won the Open Championship since the 1890s. Upon conveying that to Glover in a post-round interview, the South Carolina native smiled and joked that it might provide a little extra incentive come the weekend.
However, you get the feeling Glover would rather have people talk less about his beard and more about his golf game.
(Photo: Streeter Lecka/Getty Images)