The Loop
Glover still in contention for the dreaded bagel award
SAN FRANCISCO -- Lucas Glover can at least take heart: he does not run the risk of equaling Phil Mickelson's abysmal 0-5 mark from the 2003 Presidents Cup in South Africa.
But that's only because Glover will only end up playing four matches.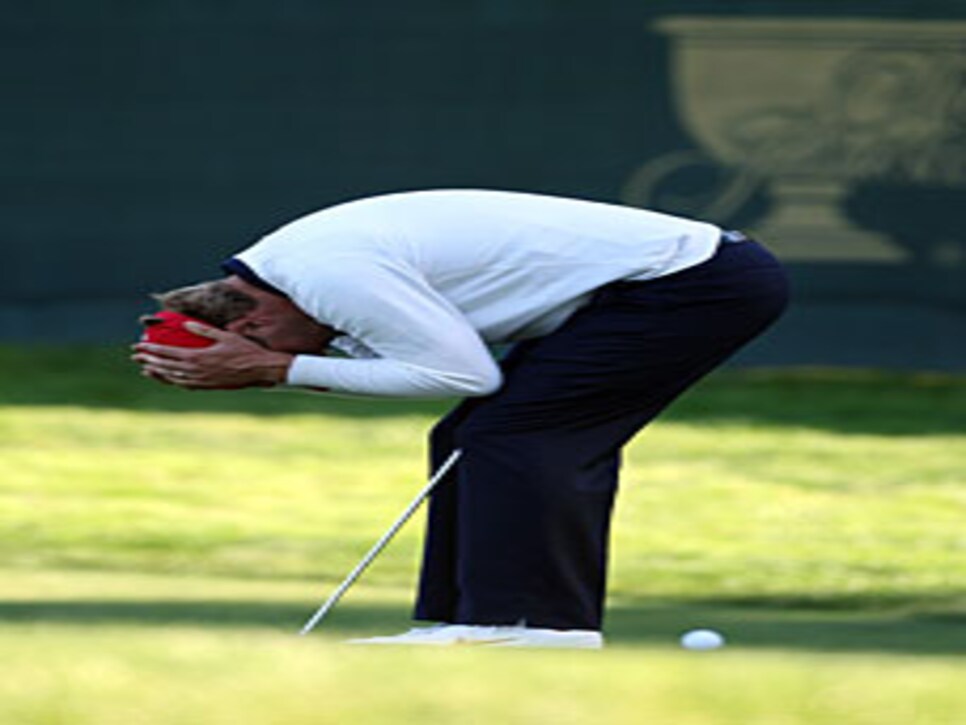 Midway through the afternoon four-ball, the reigining U.S. Open champion is again trailing in a match alongside partner Stewart Cink, currently 3 down to Geoff Ogilvy and Robert Allenby. Should that result hold up, it would mark the third loss in as many matches for the pairing of the year's two Open champions.
At least for Cink there was a half-point secured in this morning's foursomes. Not so for Glover, who lost in each of the first two matches, sat out this morning, and is on his way to his third defeat.
Glover has some contention on the International side -- Camilo Villegas is 0-3 and sitting out the afternoon, while both Ogilvy and Angel Cabrera were 0-2 heading into this afternoon.
But among the Americans, Glover stands alone.
*(Photo by David Cannon/Getty Images)