Course Rankings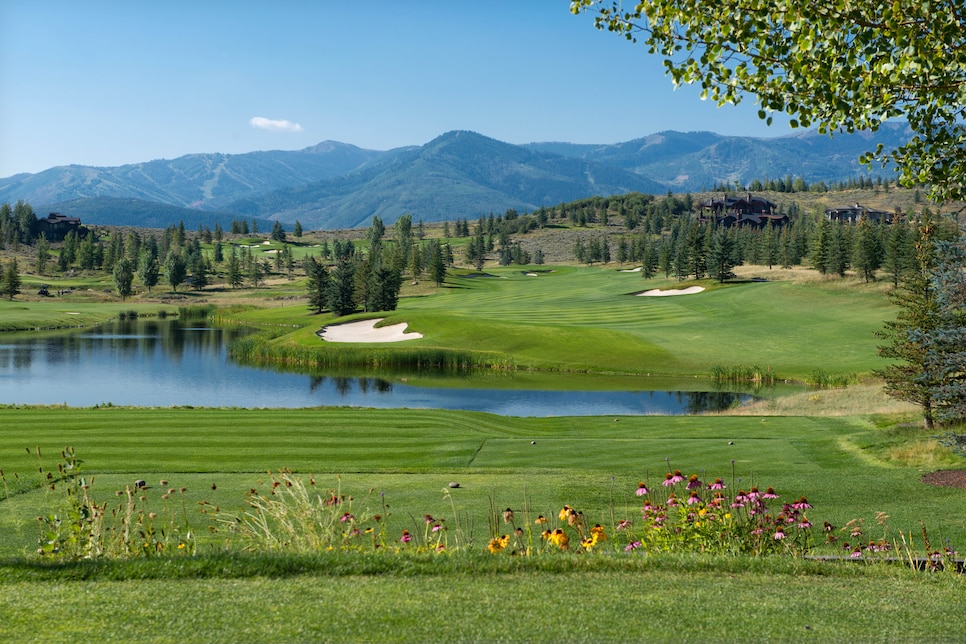 Glenwild Golf Club sits on a meadow valley north of Park City, offering invigorating vistas of the Wasatch mountain range surrounding the community. Tom Fazio was given first dibs on the land for his 18 holes, with developers agreeing to plot homesites only after he'd completed his routing. So he clustered holes together, positioned some holes along a couple of irrigation lakes and linked the lakes via a network of streams and cascading waterfalls. The far rough framing holes consists of native sagebrush, along with patches of flowering purple flax and transplanted aspen, chokecherry, maple, willow, spruce and Austrian pine. Enough trees were transplanted to define targets, but not so many as to block panoramic views.
100 Greatest/Second 100 Greatest History: Ranked on America's Second 100 Greatest, 2013 to current. Highest ranking: No. 125, 2013-2014. Previous ranking: No. 188
Watch Golf Digest's latest "Every Hole At" course videos below:
Panelist comments, Glenwild Golf Club:
"Park City course with a great canyon where the course sits. Housing on the periphery only, the course is the centerpiece of the community. It has a walkable layout, challenging start and finish, but not too many standout amazing holes."
"A very good mountain golf course by Fazio that has the elevation changes without being too much and a valley effect that gives you a nice change from normal mountain courses. Great job in variety of holes with doglegs left and right and one hole that is "serpentine" shaped."
"An excellent collection of holes that will challenge the scratch player but won't overwhelm the regular members. There are safe routes to the greens and closely mown bailouts around the greens, but to score well, a player will need to be very precise with approach shots and putting."
"Glenwild is an aesthetic gem with really good conditioned fairways and greens. This Fazio design a really strong Par 3s (though I wish one of the par 3s was a shorter one-shotter) and with the elevation changes coupled with firm fairways, you'll be rewarded with distance on your tee shots."