The Loop
Give Tiger Woods time before judging comeback…yeah, right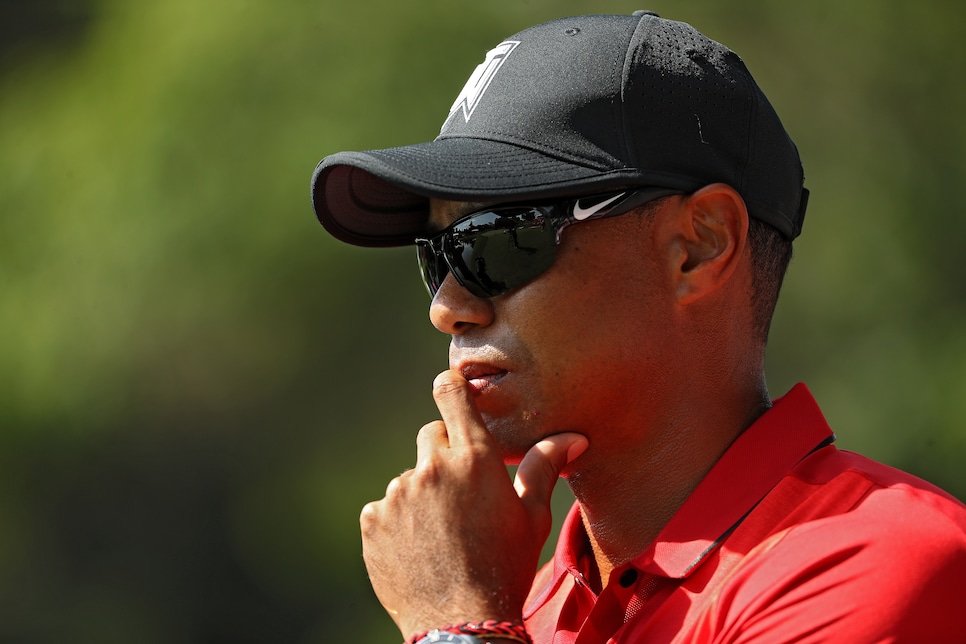 Stories of interest you might have missed…
Give Tiger Woods time before rendering a verdict on his comeback, ESPN's Jason Sobel argues, while also noting it won't happen.
"As difficult as it might be in today's society of instant analysis, we should place a moratorium on proclaiming Woods' future successes or failures until he's been competing for these six months and until he gets past that next major championship.
"That's all pie-in-the-sky thinking, of course."
The one time there's pressure to finish in top 30
The top 30 in the FedEx Cup standings advance to the Tour Championship, and the pressure can be stifling, as Brandt Snedeker recalls from having four-putted the 18th green in the final round in the 2009 BMW Championship to fall from the top 30.
"That pressure of trying to get in the top 30 is one of the hardest things you can have out here because it means so much," Snedeker said in this story by Helen Ross at PGATour.com. "It means you can set your schedule for next year. It means that you've had a great year regardless of how it's gone because you've qualified for it.
"You end up watching leaderboards all day. You jump in, jump out. It's just a stressful, stressful day. … I just kind of wilted underneath it. It was tough, as tough as anything I've experienced in golf."
FedEx Cup fatigue sets in
"What does FedEx Cup fatigue look like?
"It's Matt Kuchar, trudging to the scoring area with his hat pulled over his face.
"It's Jordan Spieth, screaming "Fore!" four times in a five-hole span…
"The BMW Championship is the third event in a row in these FedEx Cup Playoffs, which has turned the postseason into a battle of endurance as much as skill…In the past 86 days, there have been three majors, one World Golf Championship, the [Olympic] Games and three playoff events. That's a lot of important golf, and now it has begun to take its toll," Ryan Lavner of GolfChannel writes.