The Loop
GIF: Matt Kuchar hit his ball into a clubhouse, but it wasn't as bad as it sounds
Even after his drive rolled through the 18th fairway, Matt Kuchar still had a shot, albeit a tough one. With his second shot, he hacked it out of the wire grass onto the green, but his ball kept rolling -- over the back, through the shortly cut grass behind the green and right into the clubhouse.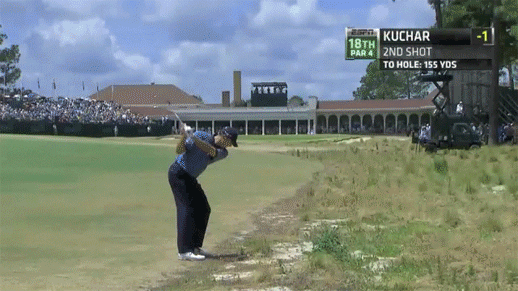 Kuchar took advantage of the drop zone beautifully. He hit a solid pitch shot to inside 10 feet and made the putt for par -- stopping the bleeding after bogeying his previous two holes -- and a one-under 69.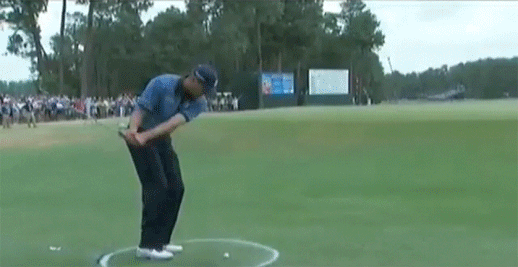 It's likely that Kuchar won't be the only one to find himself utilizing this drop zone. Players smart to the local rule might even use it to their advantage the next few days as they decide how to play their approach shots to the green and whether to play aggressively or not.