The Loop
GIF: Henrik Stenson continues a British Open tradition, snaps a club in anger
It's actually kind of odd because Henrik Stenson is, by all accounts, a genuinely nice guy. His alter-ego, on the other hand, might need to work on his temper a bit. The same guy who trashed his locker at Conway Farms last year made an appearance during the first round of the British Open, snapping his club over his knee after a bad shot on the par-4 17th hole, which he eventually bogeyed.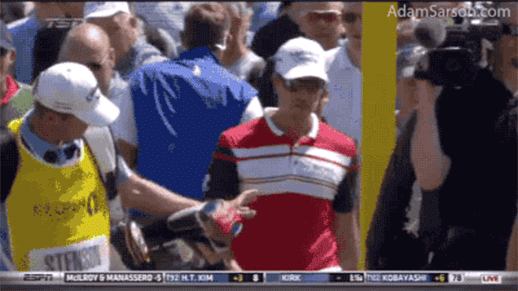 When Stenson broke that club over his knee while walking it brought back a lot of fond memories from Goat Hills. I had that move.
The 2014 British Open is now the second consecutive year a professional golfer has broken a club in anger. Cast your minds back to Muirfield last year, when Charl Schwartzel got angry and broke a club.