The Loop
Giant Florida gator named "Goliath" returns, satisfies his appetite by chomping on a turtle
A couple weeks ago, a giant gator at Myakka Pines Golf Club in Englewood, Fla., became a viral sensation. Well, that scary-looking reptile -- appropriately named "Goliath" by the club -- surfaced again on Thursday and this time it had company.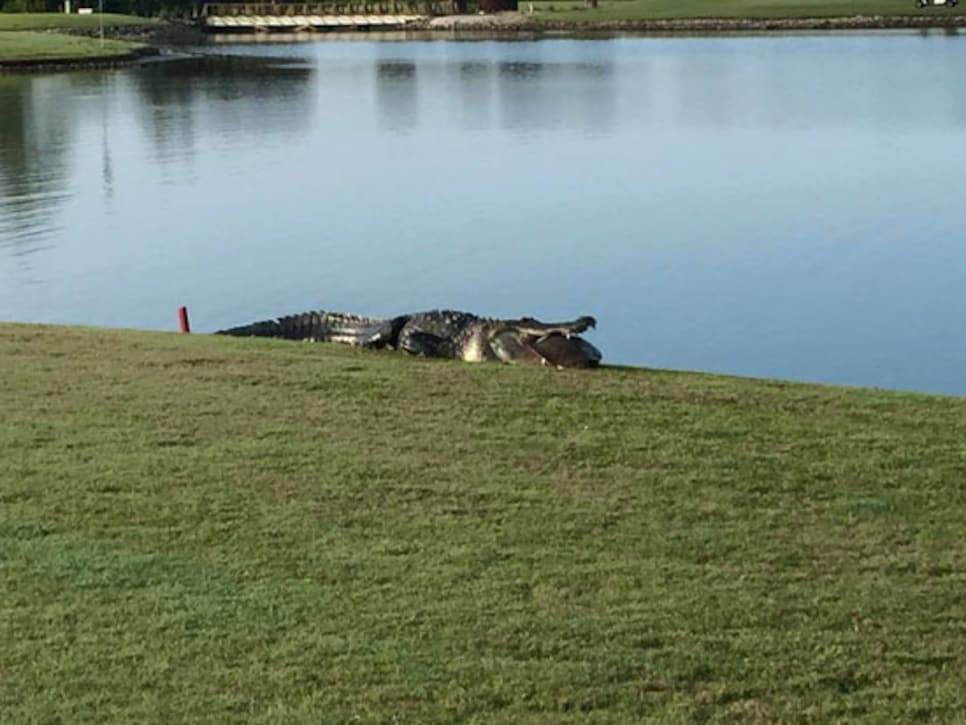 Oh, you can't see what other creature is there? Here's a closer look: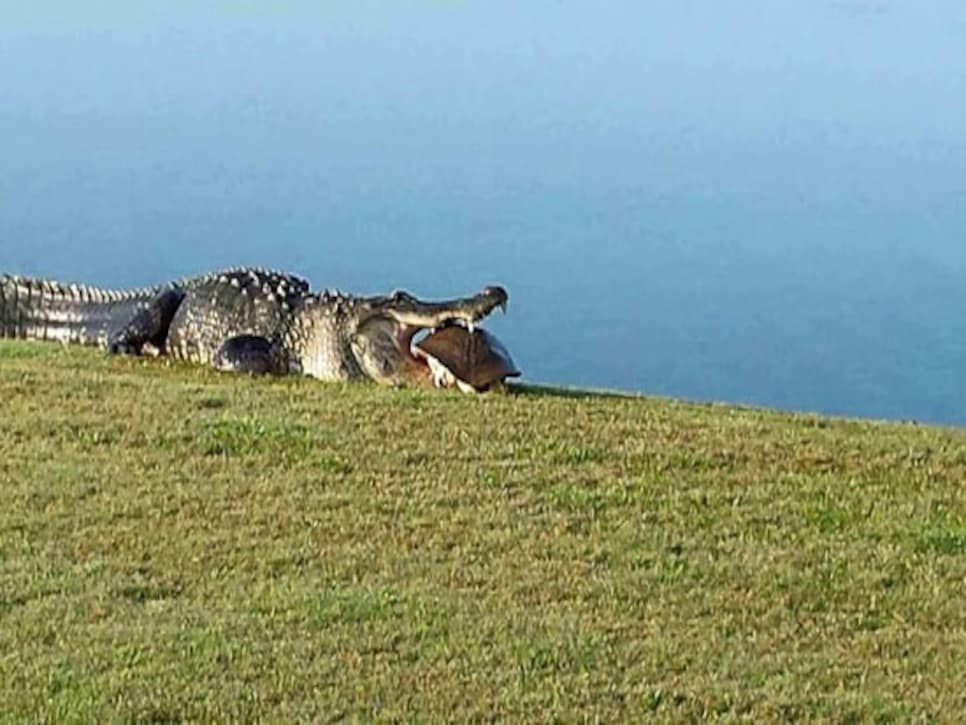 Yep, that's a helpless turtle in Goliath's mouth. When we said Goliath had company, we meant Goliath had a snack. Hey, Goliath's gotta eat.
The club posted those two photos of Goliath (what a great name!) to its Facebook page along with the following message: "Lots of people are asking what alligators eat...here is Goliath having a turtle for breakfast. (Sorta nasty to see but it's the reality of wild animals)"
Very true. Just stay away from the golfers, Goliath, and we're cool.