Approach Shots
Get Out of Tree Jail With this Simple Iron Trick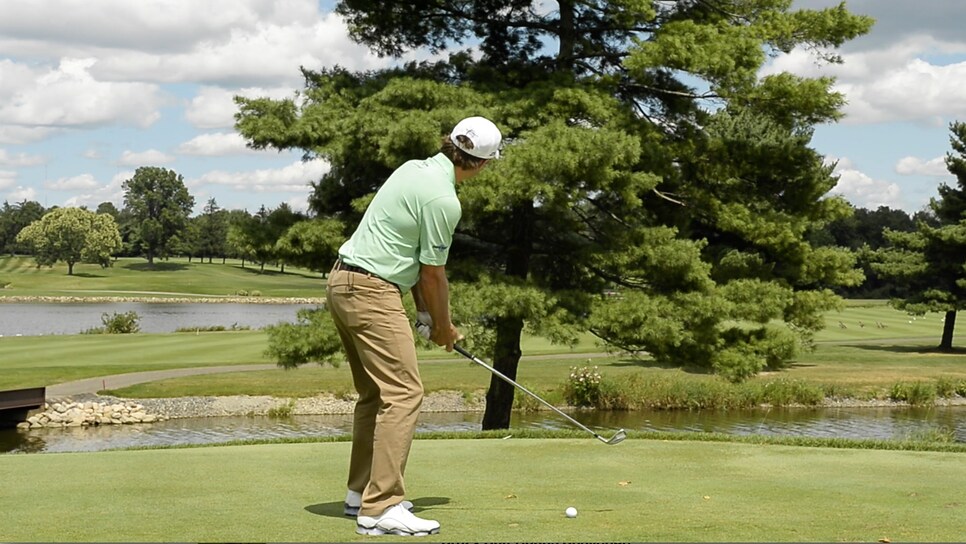 We've all seen the geometry.
Tree in front of you, hazard to carry behind it. Play it the standard way and using enough loft to get over the tree will leave you short of the target and in the water.
What do you do? Turbocharge your short irons by extending your grip.
"If you move your hands down on the handle, so that your top hand is hanging off the grip a little, you've effectively turned your 7-iron into a 5-iron length club," says top Georgia teacher Mike Granato, whose Athletic Motion Golf is based in White -- an hour north of Atlanta. "Now, you have the loft to get over the tree in front of you, and the longer lever lets you hit the ball long enough to clear the trouble behind."
The trick works with any iron, but it works best with shorter clubs like pitching wedge through 7 -- where the extended length is still pretty easy to manage.
All of a sudden, you've added a half dozen new shots to your arsenal. No pin is safe.