Approach Shots
Get more juice on your irons like Xander Schauffele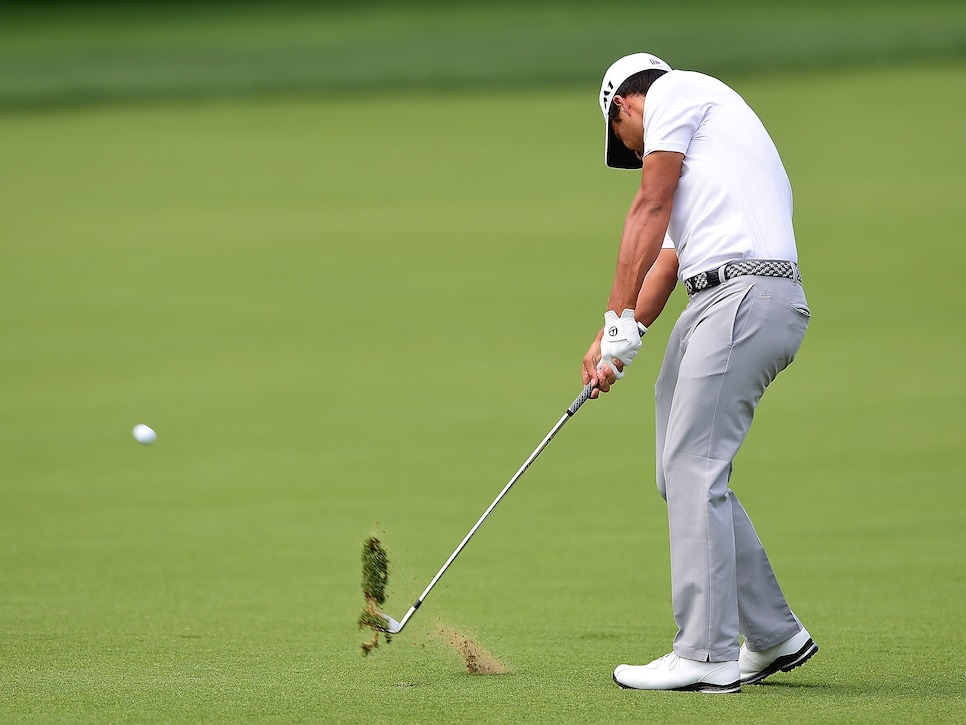 That another PGA Tour rookie won at the Greenbrier Classic wasn't much of a surprise. We're in the era of the fearless young bomber, and Xander Schauffele is another in a long line.
But the numbers that came out of the tournament are still eye-opening. Schauffele was in perfect position on the par-3 18th, looking at a tricky, tight pin. He pulled pitching wedge (yes, pitching wedge) from 163 yards and landed it within three feet to secure his first victory by a shot over Robert Streb.
Otherworldly distance with short clubs doesn't come by making a crazy slash at the ball. Schauffele stays under control and does a few things most amateur players don't.
"Tour players like Xander hit their short irons so far because they make such precise contact and because they come through impact with slightly less loft on the club than when they started," says top Maryland teacher Bernie Najar, who is based at Caves Valley Golf Club in Owings Mills. "Many weekend players have added loft to try to get the ball up in the air, and the clubhead isn't very stable. That's where you get shots flying with inconsistent distance and direction."
A simple way to feel this in your swing is to start thinking beyond impact, Najar says. "Hit some practice balls with a tee stuck in the ground at driver height six inches ahead of your ball, toward the target, just inside the target line," says Najar. "You're not trying to hit the tee, but you want to make the bottom of your swing as long and flat as possible. You want to hit the ball and make as long a divot as you can toward that tee."
The long flat spot at the bottom is what makes tour players so long and accurate with their short irons. You probably won't be adding 160-plus-yard pitching wedge to your arsenal, but getting 10 more yards on each of your short clubs--and hitting them where you aim--wouldn't be a bad consolation prize.