The Loop
Georgia's Caithness leaves school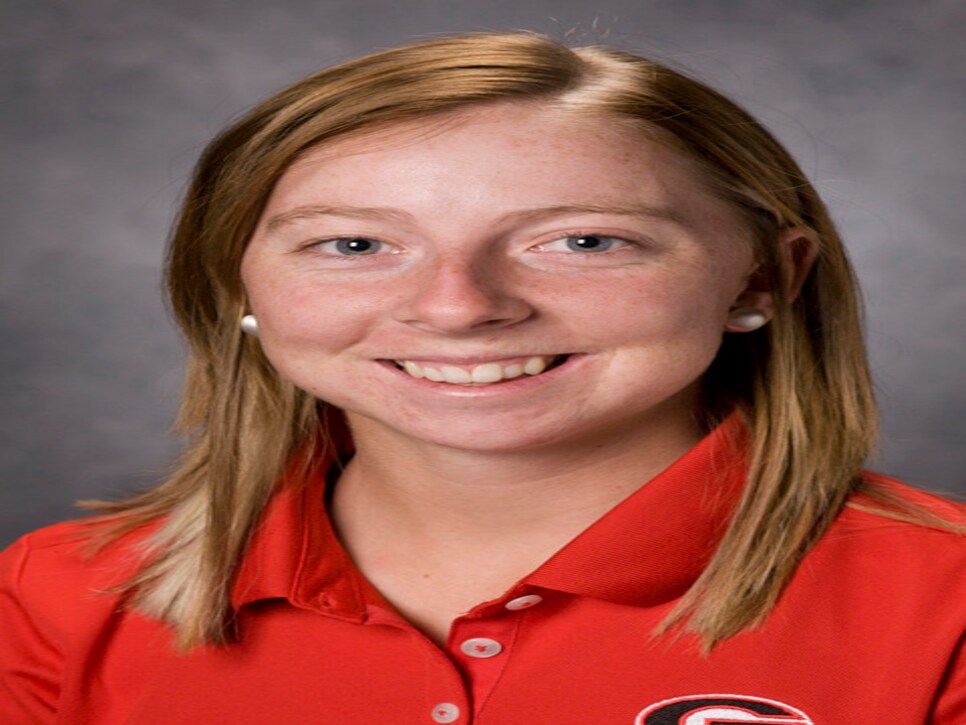 Caithness (right) sited homesickness as the reason behind her decision. "I really do miss home at this time and don't feel like I can carry on in any way that will help my team to move forward," she said in a written statement released by the school. "I will miss everyone. I was extremely grateful for the opportunity I received here at Georgia. At this time I have to do what's best for me."
The 19-year-old from St. Andrews, Scotland, had built an impressive resume in the past year, having earned honorable mention All-American honors last spring, then competing for the Great Britain & Ireland side in this summer's Curtis Cup and to playing for Scotland earlier this month at the World Amateur Team Championship, where she tied for sixth individually. She says she intends to play in the Ladies European Tour Q school in January.
"Krystle has been a valuable member of our team, and we will certainly miss her," Georgia women's coach Kelley Hester said. "We wish her the best as she returns home to pursue a professional golf career."
Still, the loss of Caithness puts Hester, in her second year at her alma mater after replacing former coach Todd McCorkle following his messy resignation in May 2007, in a difficult situation. Her roster has now shrunk to just five players as the Bulldogs begin in the first round of the Derby Invitational today at the Auburn University Club in Alabama.