The Loop
Georgia bans tailgating, allows "gatherings in lots," someone please explain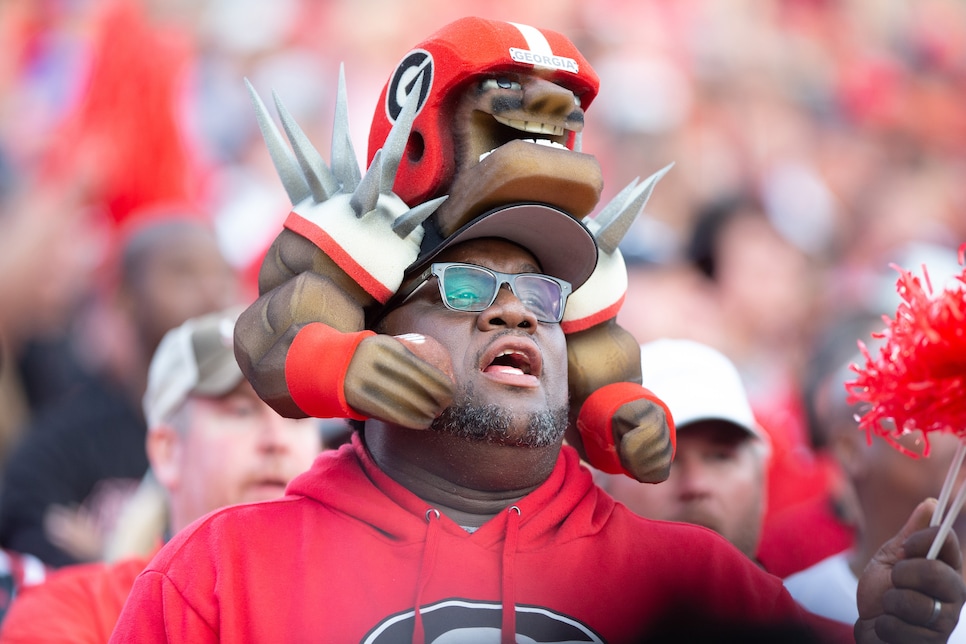 Maybe this isn't the popular opinion right now, but it doesn't make it any less true: College football is a freaking mess. While other sports in America have returned with a semi-cohesive strategy, college football is firing from the hip hanging upside down with a blindfold on. Some seasons have started, some haven't. Some have been cancelled, some might be coming back. Kids are dropping like flies, games are getting delayed, and even the Pentagon is getting involved. There are fans here but not there and nobody knows whether to stick, twist, or curl up and in the fetal position and wait for 2021. Unlike the NBA, MLB, and NFL, which all returned to massive fanfare, college football has begun with an uncertain dip of the toe—a complete and permeating confusion perfectly summed up by the University of Georgia's latest last-second tweak to the traditional college football formula:
Tailgating is out, "gatherings in the parking lots" are in. Someone please explain this to us, because we are more lost than Jack and Sawyer on that damn island.
According to the Atlanta Journal-Constitution, late last week ITK sources within the Georgia athletics department reported that unlike many of their SEC counterparts, the tailgating show would go on at Sanford Stadium this season. But after concerns about the optics of the plan grew over the weekend, school officials eventually decided to cancel tailgating and institute [checks notes] "parking lot gatherings" instead. Here's how Georgia described the plan in an official press release on Tuesday morning.
"Fans will be allowed to gather near their vehicles with family members or those with whom they traveled and plan to sit within the stadium."
If that sounds an awful like tailgating to you, well, that's because it sounds an awful like tailgating period. In the immortal words of Jacobim Mugatu, WE FEEL LIKE WE'RE TAKING CRAZY PILLS.
Sure some of the core tenants of SEC tailgating have changed. Now you can only "gather in lots" three hours before kickoff instead of tapping your first keg with breakfast. You must also remain with your group the whole time instead of getting in a fist fight with the guy a couple of pickups down, as is tradition. But still, like college football as a whole this season, we are struggling to get it. The point, the purpose, the rules. All of it. Maybe, like Georgia, we just need to reframe it: College is football is just fine, it's just the southeastern amateur unpaid gridiron league that's in real trouble.