The Loop
George Lopez Always Has an Opinion About Golf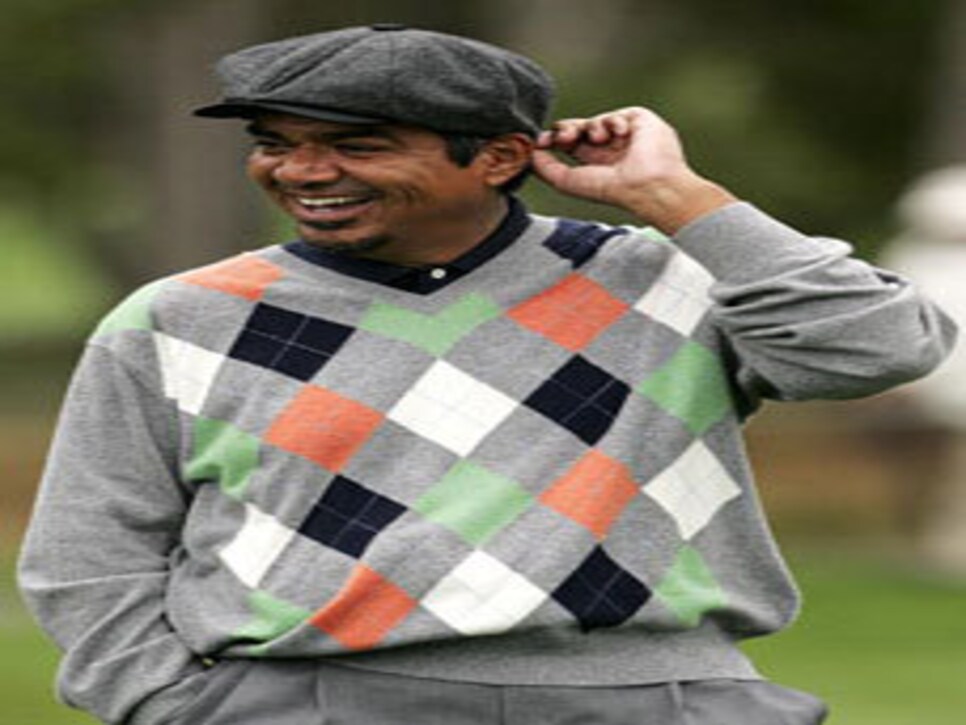 NEW YORK--Outside the Ritz-Carlton, Central Park, George Lopez was easy to spot. The iconic comedian/tournament host and cast member in those beautifully done Crowne Plaza round-tables was in Manhattan on Wednesday for the debut of his new movie, "Balls of Fury," with Christopher Walken. But like any golf fan, Lopez had an opinion about the FedEx Cup.
Lopez liked the golf played at Westchester but not the concept. "It's a tough sell," he said, the premise being that, "Golf isn't about points, it's about strokes." And unlike the checkered-flag finish of a NASCAR race, it's not like the FedEx Cup is going to be decided by something dramatically comparable, like a hole-out on the last hole. "It's too slow moving," he said.
Before letting him go, I had to ask about those Crowne Plaza commercials that also feature Lee Trevino, David Feherty, Natalie Gulbis, Alice Cooper and legendary Golf Digest writer Dan Jenkins. Lopez said that Jenkins "validated them." George also loved the work of Feherty as the commercial's straight man. Lopez's interaction with Trevino, however, is what really works, especially his line about the wrench.
In the spot called "Wrench," Feherty asks what everyone thinks about technology. To which Lopez says, "I was against technology until a club company came out with a club that you could buy that had a wrench. Now for Latinos, you know . . . We kept the wrench and threw the club away."
Somewhere down the line, when Lopez does a golf movie, it will be as Trevino in the life story of the Merry Mex.
(Photo: Justin Sullivan/Getty Images)**