Instruction
Tiger Tips: How to hit it higher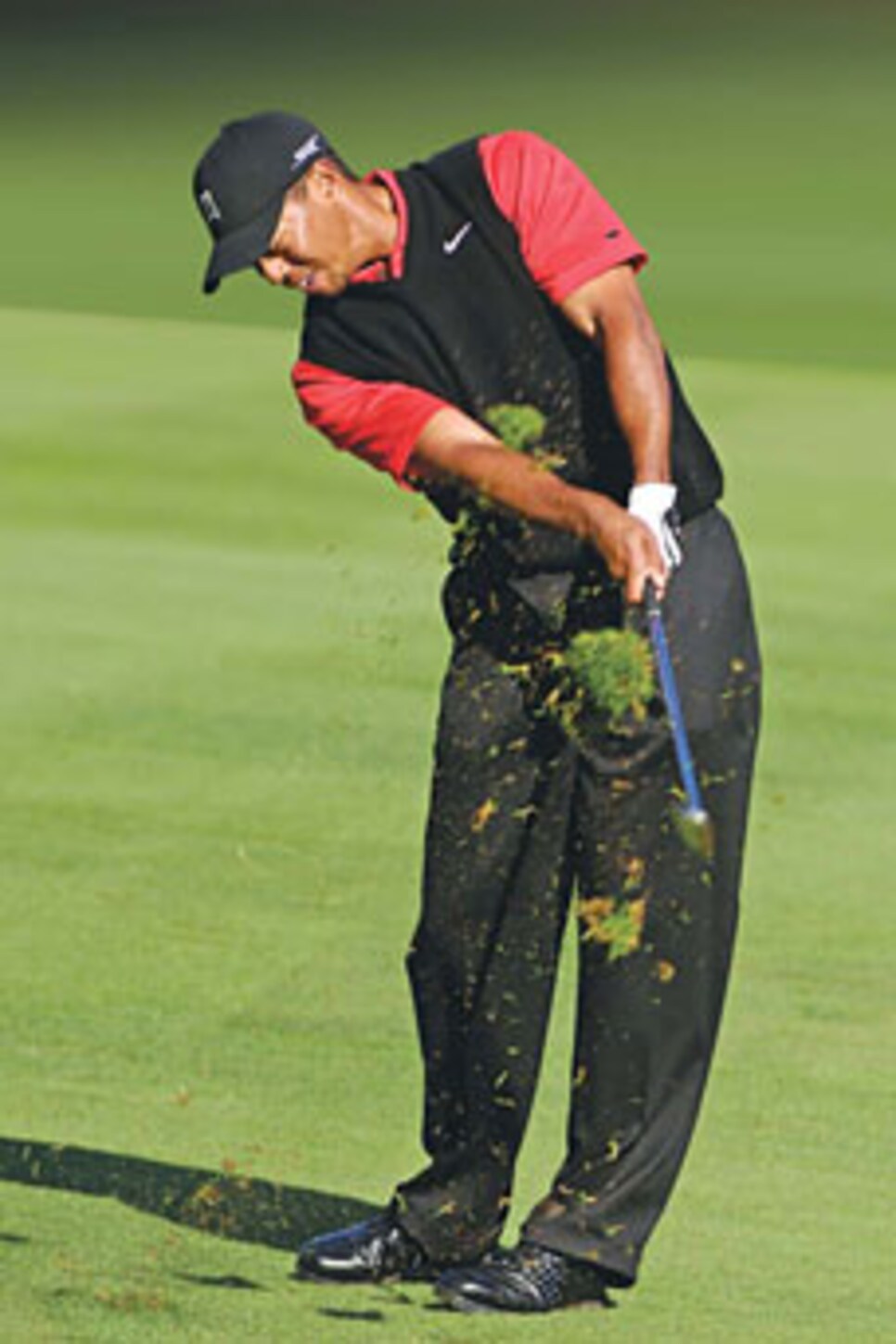 It's no secret that high-ball hitters have an advantage on our tour, where pins are tucked in some pretty tight places. Hard, fast greens also favor the player who can feather it in with precision.
I've always been able to hit my irons pretty high, but now I approach those shots a little differently. I visualize a high finish before making a few practice swings simulating it, reminding myself to launch it into the air.
Occasionally, I'll take a bigger divot, trying to really spin the ball. Other than that, my technique doesn't change: I play the ball just forward of center, trap it against the turf at impact and stay connected (upper body and lower body) to a high finish.
__Do you bring a backup set of clubs to every tournament?
--Francie Byers, Sacramento, Calif.
I don't usually bring a full set, but I always have at least one extra driver, 3-wood and putter--plus a 2-iron to switch out if I'm carrying a 5-wood that week. At Augusta this year, I broke my 4-iron on the 11th hole Sunday. I didn't have a spare, and the Nike van was gone. So I tried to get through the rest of the round the best I could.
__ Is it that much more mentally and physically demanding to play in major championships compared to regular tour events?
--Steele Remers, Boca Raton, Fla.
Without a doubt. By Sunday of a major, I'm usually drained. I always try to be at my best for the majors, and I put so much energy and mental preparation into getting ready for them. Even when I've won, it has taken a toll on my body, and I need time to recover. That's the main reason I train so hard running and in the gym--to offset how draining it really is.
Mark Soltau is a contributing editor to Golf Digest and the editor of TigerWoods.com.