Killer Stats: How the best can get better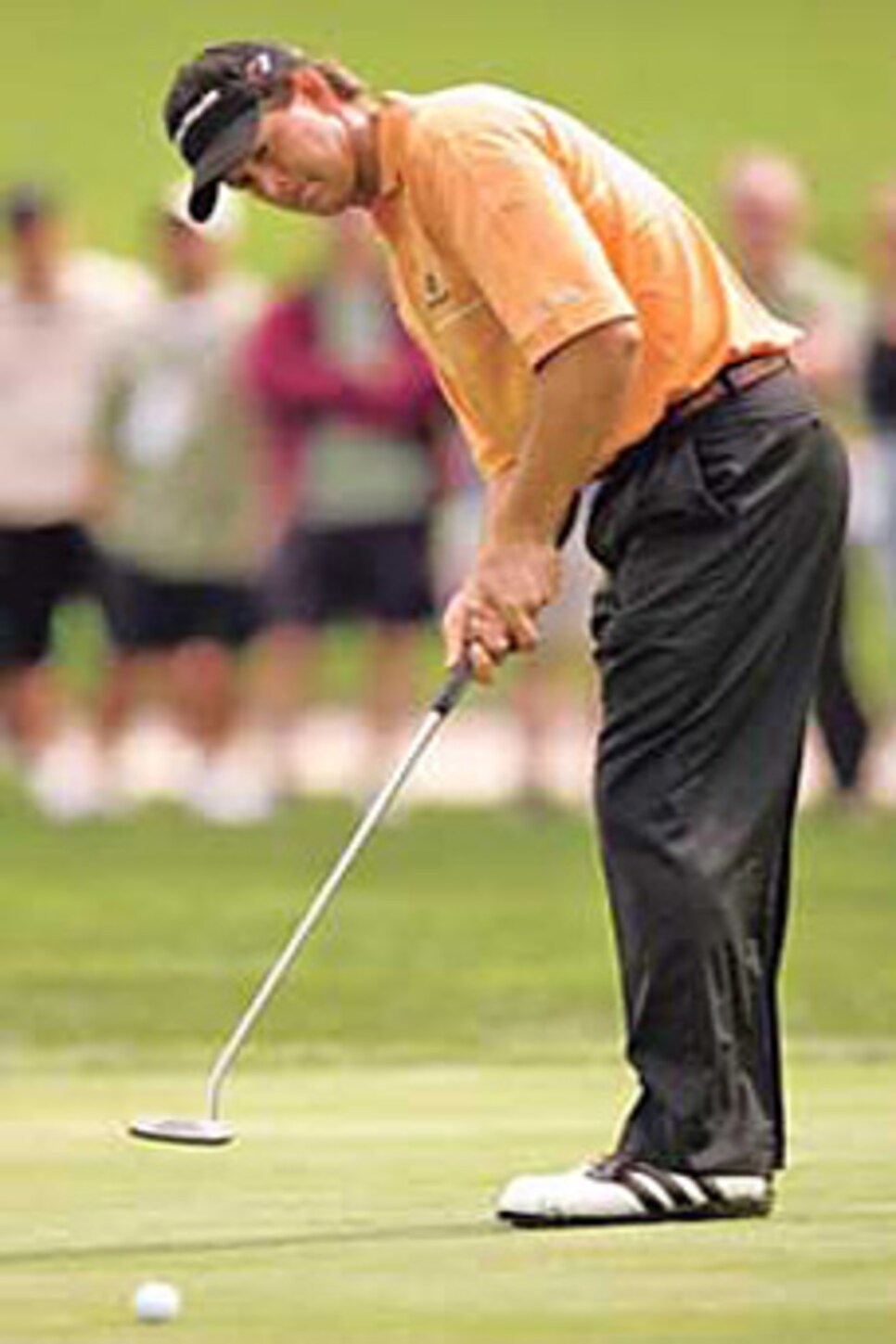 AVERAGING 30.79 PUTTS IN FINAL ROUND. This putting stat blew me away. How could Mr. Cool struggle with these pressure putts? Then again, he did have some untimely meltdowns, particularly at Pinehurst in the Open. One tip that Harvey Penick gave Davis Love III was to putt on the last green the same way you putt on the first green. That is, don't try to make them, but try to do the things you need to do to make a good putt. Retief might be getting stuck on the outcome instead of focusing on the process.
Get a feel for distance Place a club 18 inches behind a hole, at "inside the leather" length. Practice hitting putts from 20 feet and keep score: Take 5 points for making the putt; deduct 5 points for leaving it short; deduct 2 for hitting the club behind the hole; and add 2 for leaving it between the hole and the club. Practice this drill until you accumulate 20 points, learning to dial in distance on your lag putts.