The Loop
Gary Player says the golf ball must be slowed down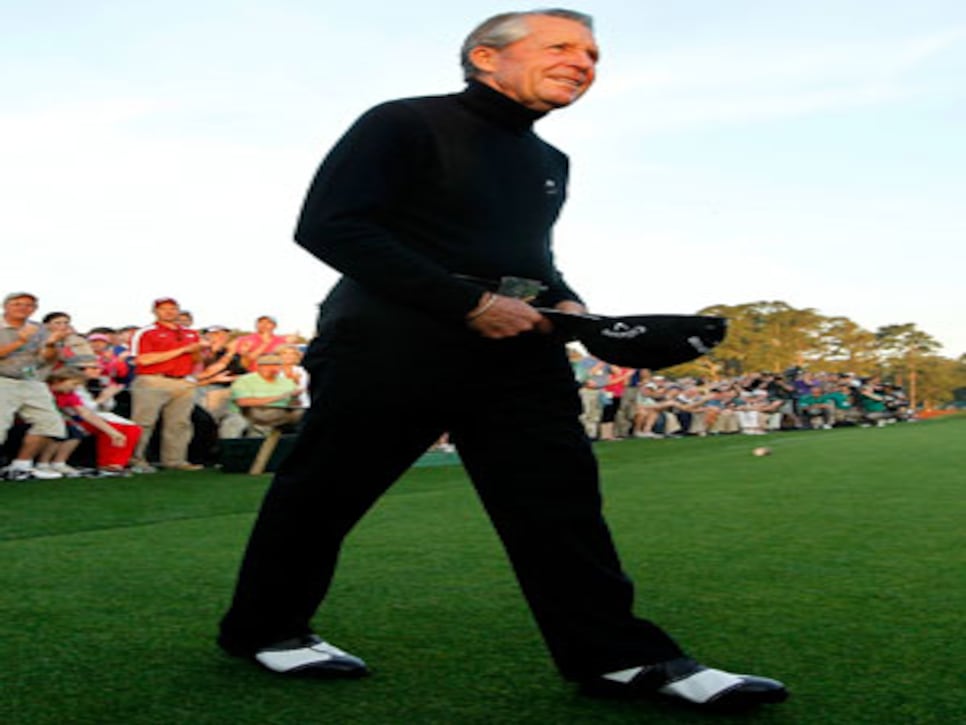 PONTE VEDRA BEACH, Fla. -- On hand at the Players to receive the PGA's Lifetime Achievement Award, it didn't take long for Gary Player to show he's still very involved in the game of golf. When the topic turned to equipment -- specifically what should be done to the golf ball -- he was especially vocal about what he thinks needs to happen to save the sport he loves.
"The leaders in golf don't think [slowing the ball down] going to happen, they won't admit it, but it's definitely going to happen because we haven't seen a LeBron James or a Shaq O'Neal or a Michael Jordan ever come out on the tour," said Player of the trend of golf having bigger and better athletes. "And they're going to come because they've seen golfers are making an income into their 50s, 60s and 70s and in their sports, at 30, they're gone at 30. So they're going to come to golf and they're going to hit the ball 430 yards. I said this 15 years ago and they said I was crazy like when I started weight training in golf and they said this guy's a nut."
A "nut" might be a bit strong, but for a guy who still does 1,000 crunches a day, being a "fanatic" about physical fitness certainly seems appropriate. What Player doesn't deem appropriate, though, is the distance the modern golf ball goes when hit by a tour pro. That's caused the building of longer and longer golf courses, which he calls "the destruction of golf."
"If they don't slow the ball down, they're going to hit a driver and a wedge to No. 2 at Augusta National. They're going to hit a driver and a wedge to No. 15. It's going to be a joke so they're going to be forced to cut it back," Player said. "But with the heart of the game, which are the amateurs, not the pros, we've got to let them have all the technology. Let them enjoy it and have fun."
And that's what Player continues to do himself. A beneficiary of modern equipment as well, the 76-year old says he beats his age "by about six shots a day." On Tuesday, though, Player got a chance to hit balls with hickory clubs from before his nearly 60-year pro career started and it led to a revelation.
"That was an experience yesterday," Player said. "I went home to my wife and I said 'Now I know just how good Bobby Jones was. I always thought he was good, but I never realized he was that good."