Broadcasting
Broadcaster Gary McCord is in job talks with LIV, says it'd be fun to join Feherty, Barkley in 'clown car'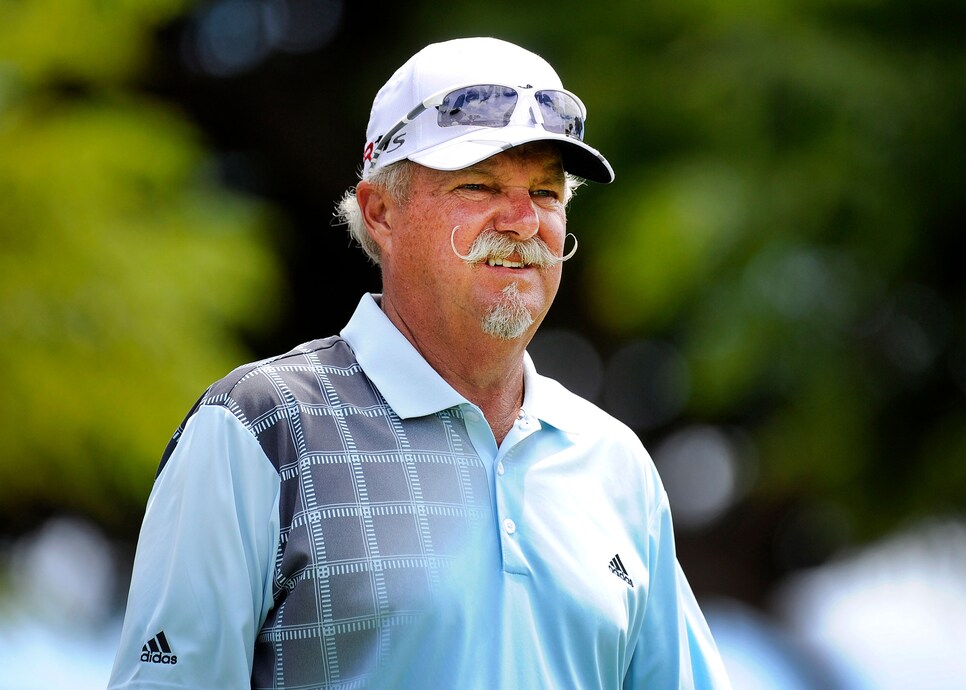 Having opted to not sign a non-disclosure agreement with LIV Golf, Gary McCord confirmed on Saturday that he has had talks with the upstart tour about joining its broadcast team for its 14-event schedule in 2023.
No deal is imminent, he said, but the former CBS announcer has had two meetings with LIV Golf CEO Greg Norman, and a third meeting, via Zoom, is on his docket this week.
"You always have to listen to what someone has to say when they are interested in offering you a job, especially at my age," McCord, who turned 74 in May, said by phone from his home in Scottsdale, Ariz. "I'm basically rounding third here, career-wise, and it's kind of nice to have the phone ring."
A former PGA Tour player and three-time winner on the PGA Tour Champions, McCord used his wry humor and irreverence to carve out a successful broadcasting career with CBS Sports over four decades starting in 1986. CBS opted to not renew his contract after the 2019 season. He currently co-hosts a weekly program on SiriusXM PGA Tour Radio called "The Dry Heave" with former CBS colleague David Feherty and Drew Stoltz.
LIV Golf made official on Friday what had been rumored for days when it announced that Feherty, who had been working for NBC, has joined its broadcast team. It is not yet known if Feherty can continue on the radio program because it airs on the PGA Tour's SiriusXM platform. The tour has banned all players who have jumped to the Saudi-backed series that will stage its third event in the coming week at Trump Bedminster in New Jersey.
McCord did not disclose any potential financial terms being offered because he doesn't know and doesn't want to know. "I told my agent not to mention any numbers because I don't want to make a decision just based on money," he said. "You know me; there are all sorts of things going on in my head."
What intrigues him, he said, is the potential for reuniting on air with Feherty, who has remained a close friend after the native of Northern Ireland left for NBC in 2016, and perhaps also working more closely with Charles Barkley, the popular NBA analyst for TNT. McCord and Barkley have previously teamed up as broadcast partners for a couple of editions of "The Match," a series of made-for TV golf showdowns that have aired on TNT.
"Yeah, I think it would be fun to ride in that clown car with those two," McCord said, laughing. "There's a lot of potential there for some entertaining ways of doing this. Right now, I'm just listening and taking it all in and seeing where this thing goes. Whatever your feelings right now about LIV—and everyone has their opinions—you can't deny it's the biggest thing going as far as what people are talking about, and it will be interesting to see what golf looks like in the next five years."