The Loop
Bye Bye Blades: Game improvement irons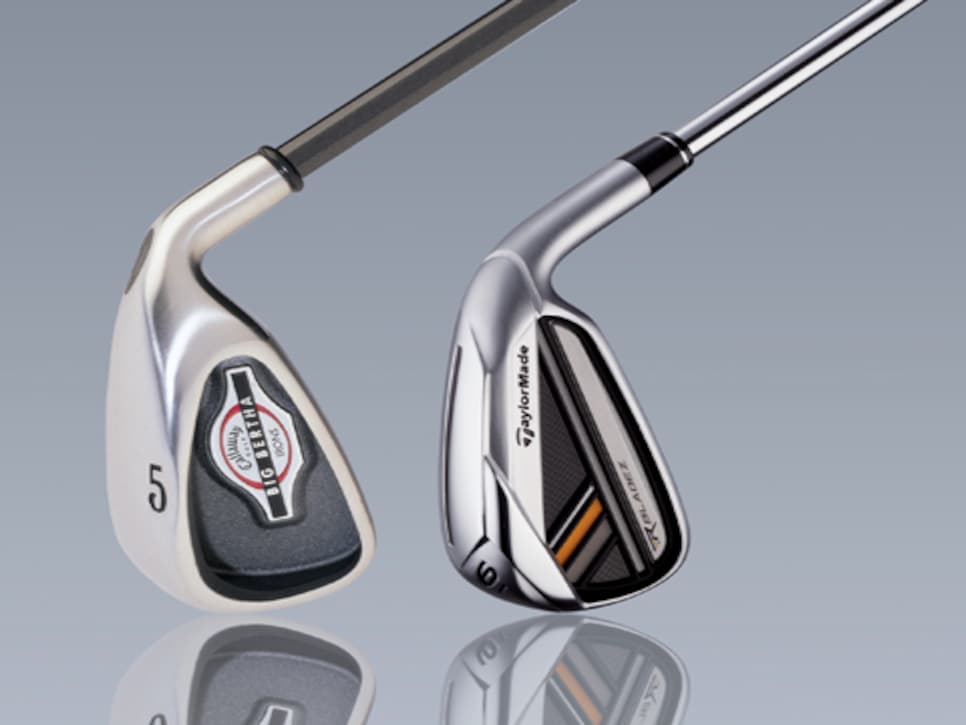 Then and now: Callaway's 2003 Big Bertha irons and TaylorMade's 2013 RocketBladez.
Golfers' shift away from the muscle-back blade irons -- once the only kind of irons you could buy -- is almost complete, according to the most recent numbers from Golf Datatech.
A Golf Digest review of sales data shows that nearly 96 percent of the irons purchased in January could be labeled as "game improvement." That's a 10-percent increase from 2003. What epitomized game improvement back in 2003 was the wide-soled, oversize Callaway Big Bertha iron. Now it seems game improvement is taking on a more compact look (evidence: TaylorMade's RocketBladez).
Why the shift? Designers today are able to build more forgiveness into smaller packages with thinner face designs and select use of denser materials. Also: Everyday players tend to follow tour trends, and three-fourths of PGA Tour players are using game-improvement irons.