The Loop
Game improvement: Changing the pace with your polos
No matter who you are, chances are you've got some gear in your game that could use an update. While we don't advise retooling everything at once, trading up a few staples at a time is the ticket to solid style. Each week we'll pull a dud from the dark depths of every man's collection and suggest a simple substitute. Check your nostalgia at the door -- it's time for your tune up.
By now you've probably amassed a mountain of pique polos in every size, shape and color. So many, in fact that you could probably live out your last days on the links without picking up another. If you are, however, open to a little change of pace in your polos might I suggest this sartorial set up.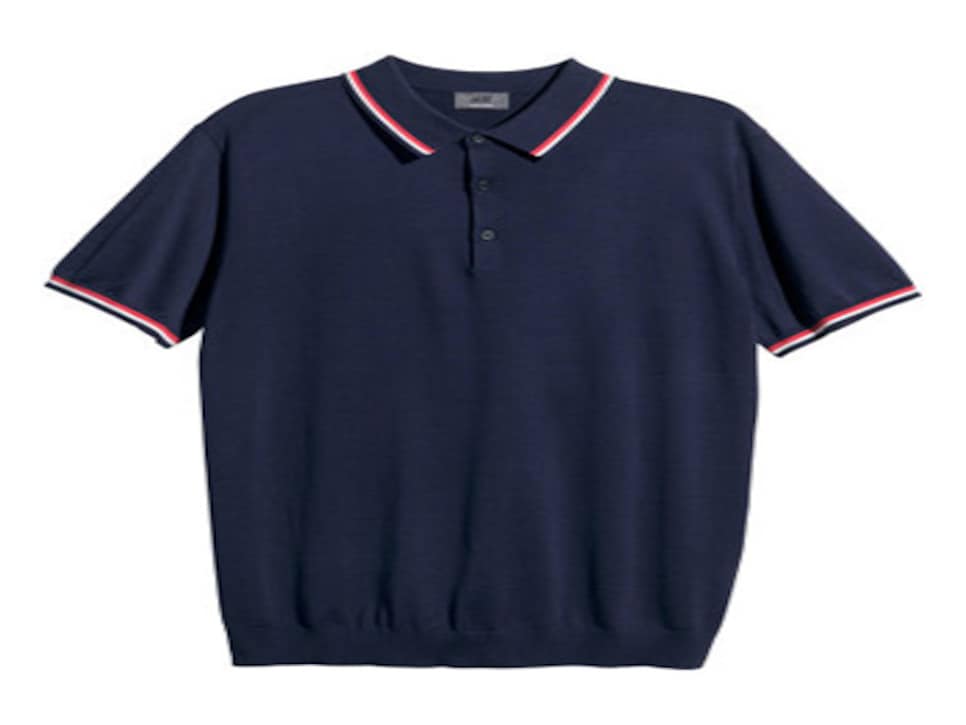 __H&M Silk Blend Polo, $29.95 __
You see, the term polo is just a design descriptor and has nothing to do with what the shirt is made from. Sure, 99 percent of the market consists of banded-sleeve cotton piques, but I've encountered all sorts of styles in everything from cotton to cashmere.
No matter how swaggy your style, a lot of these finer fabrics make for quite the pricey polo. That is until now. As silly as it sounds to a golfer, the polo has become quite the trendy silhouette this season and retailers, from low-end to lux, are rolling out all sorts of these short sleeves by the busload. This silk blend stunner from H&M is my winner by far. Wear an undershirt wherever you decide to play in your polo, but aside from that, standard style rules apply. This season, add some sartorial swagger to your game with this silk blend polo and show the rest of your foursome how to suit up in style.