The Loop
From most hungover to slowest eater, which Thanksgiving mainstay is your favorite golfer?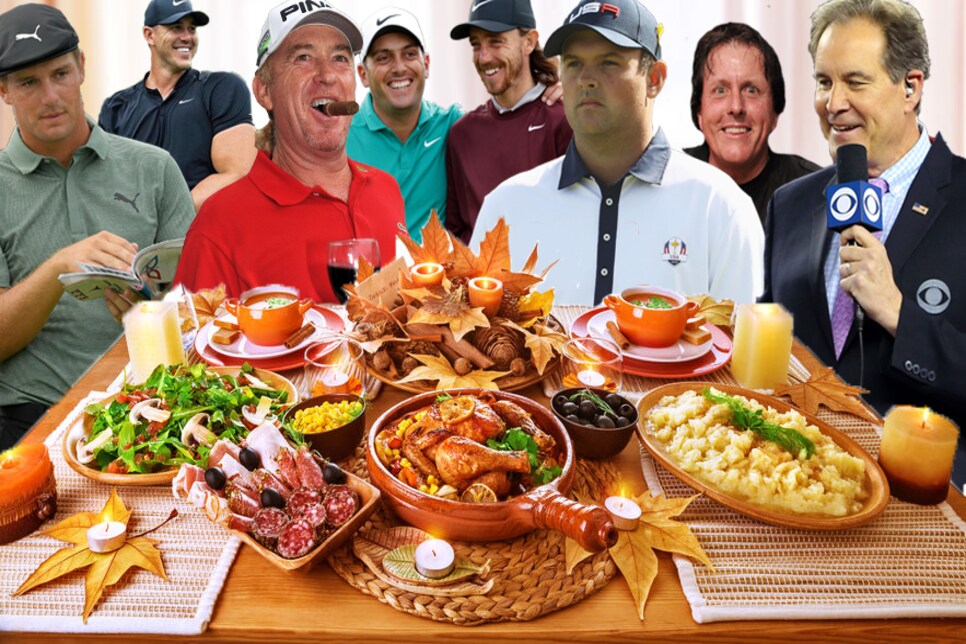 The doorbell is ringing, the turkey is in the oven, and the whole damn golf world is coming for Thanksgiving. So what should you expect from your favorite golfers-turned-terrifying Turkey Day archetypes? As it turns out, a little bit of everything (and A LOT bickering too).
The dietary restrictions minefield: Gary Player
You are using an unsupported version of Internet Explorer. Please upgrade to Internet Explorer 11 or use a different web browser.
Has been giving you a scientific explanation of tryptophan for 10 consecutive minutes now: Bryson DeChambeau
Just burned down the garage with his zero-gravity turkey fryer: Has anybody seen Bryson? He was here just a second ago…
Most over-the-top blessing before dinner: Jim Nantz
Wants to know if you're interested in a hot stock tip to go with that pie: Phil
Just kicked nana in the head: Also Phil
Says your wine would be "good to cook with": Miguel Angel Jimenez
Icing the hammy he pulled in the backyard football game with the frozen peas: Jason Day
The too-much-PDA couple: Molliwood
Worst guy to get stuck in a conversation about the geo-political implications of American neo-socialism with: Dustin Johnson
Just ate the last roll: Beef
Won't turn off the parade for football: Bubba Watson
Needs everybody to know he just came from the gym: Brooks Koepka
Showed up in his Ferrari though it's a blizzard: Ian Poulter
Playing dead-leg and making fart noises in the middle of grace: SB2K
Guy who's STILL not done with dinner: Kevin Na
Is actually going to make everyone go around the table and say what they're thankful for: Matt Kuchar