News
Friday Afternoon's Pairings
SUGAR GROVE, Ill.-- As expected, the afternoon foursomes have been pushed back slightly due to the slow pace of the morning's matches. Here are the p.m. pairings (all times CDT):
1:45 TEE TIME: Suzanne Pettersen and Sophie Gustafson (Eur.) vs. Christina Kim and Natalie Gulbis (U.S.A.)
1:55 TEE TIME: Becky Brewerton and Gwladys Nocera (Eur.) vs. Angela Stanford and Nicole Castrale (U.S.A.)
2:05 TEE TIME: Maria Hjorth and Anna Nordquist (Eur.) vs. Kristy McPherson and Brittany Lincicome (U.S.A.)
2:15 TEE TIME: Catriona Matthew and Janice Moodie (Eur.) vs. Paula Creamer and Juli Inkster (U.S.A)
In the meantime, the U.S. has battled back to all square in the first and last match of the morning, while they're dormy (5-up with five to play) in match no. 3 and 2-down in match no. 2.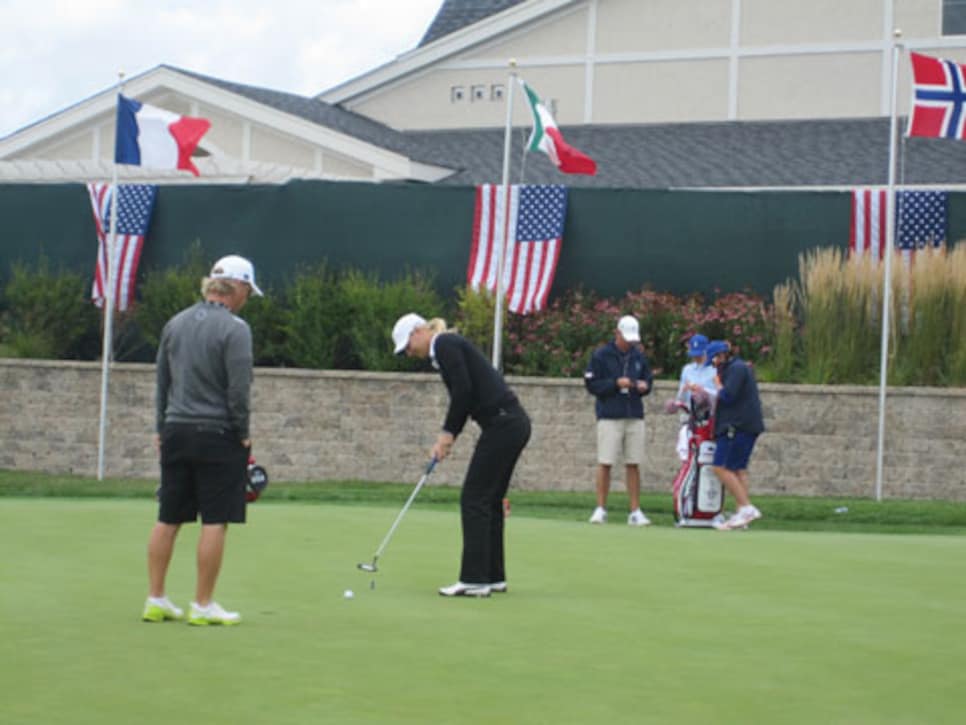 Interestingly, both Michelle Wie and Morgan Pressel are benched for the second session of the day, despite excellent play in the morning. With these choices, U.S. captain Juli Inkster is playing all her rookies in day 1, while European captain Alison Nicholas keeps rookie Diana Luna off the course at least until tomorrow.