The Loop
Fresh off recent disappointments, Kuchar still savoring Masters opportunity
AUGUSTA, Ga. -- When Matt Kuchar stepped off the golf course Thursday following a 1-over-par 73 to open the 78th Masters, he was summoned to the interview area near the scoring room. Just a lone reporter was waiting to talk to him. Perhaps nearly everyone figured that Kuchar's pedestrian effort indicated that he was running on fumes and might not be a threat after consecutive weeks in which he had at least a share of the final-round lead and failed to win either time. The second of those, at the Shell Houston Open, was particularly surprising after Kuchar spat up a four-stroke lead after 54 holes.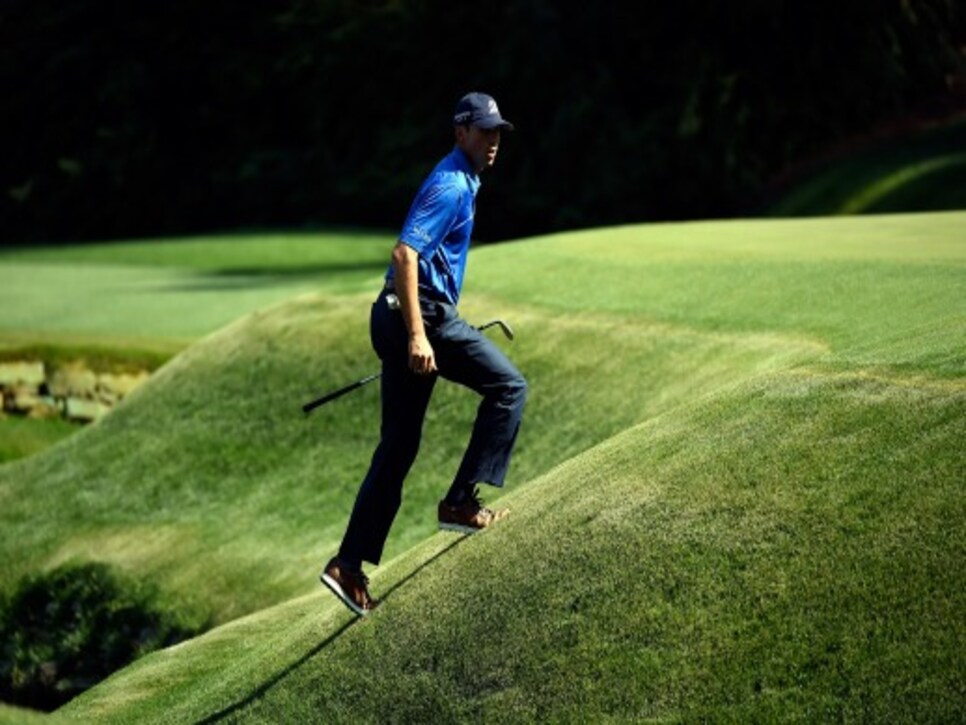 Related: What's Matt Kuchar's secret weapon? His grandfather: "Big Kooch" Ever since he finished a sterling T-21 in his Masters debut in 1998, Kuchar has shown an aptitude for managing his game at Augusta. This year marks the third in a row he will enter the final round inside the top 10. His best finish is T-3 two years ago. "I'm really excited for tomorrow. This is a position all of us hope to be in when we show up," Kuchar, 35, said. "You hope that your game is ready. You hope that you play good golf Thursday, Friday, Saturday and you've got a chance in one of the last groups on Sunday. It's one of those special places and awfully exciting to be in this situation." Exciting and yet old hat for Kuchar, whose last win came at the 2013 Memorial Tournament.
Related: Swing Sequence: Matt Kuchar All golfers know they have to ride their hot streaks as long as possible, and that is where Kuchar finds himself with one round remaining. One can make the argument that he is due, but no one is ever due in golf. One also could make the argument that he is under greater pressure to finish one off given recent events. Kuchar just knows he relishes the challenge and is enjoying his stretch of good play. "I'm so happy that the last couple weeks, I've been around with a chance to win," he said with a huge smile, the one he almost seems to wear perpetually. "I think those are the ones … last year, it's a long time ago in the game of golf. The last two weeks are a lot fresher; that I've been in the hunt, had good chances.  I'll take a lot more from the last two weeks than I will from a year ago."