The Loop
Fox Sports baby boomers question millennials consulting yardage guides to read putts
The greens are not exempt from the myriad slopes that define Chambers Bay, and often players lining up putts are seen consulting yardage books.
It must be a millennial thing. You would get no argument from the baby boomers working the U.S. Open telecast for Fox Sports. Here was their exchange before and after Patrick Reed was shown consulting his yardage guide while facing a 55-foot putt on the seventh hole.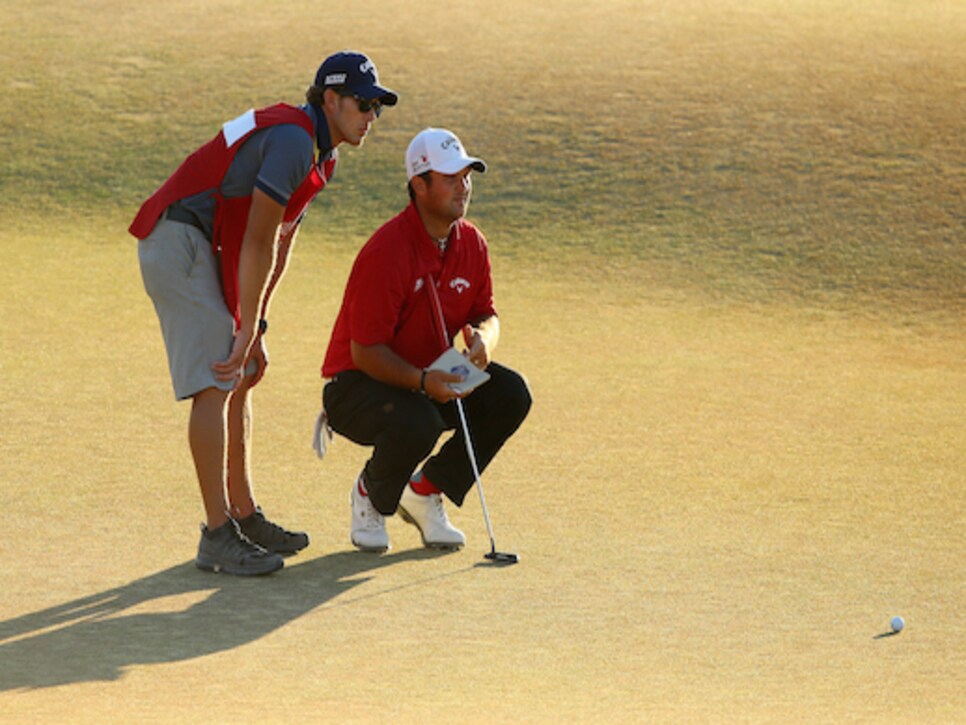 Patrick Reed with yardage book lining up a putt (Getty Images)
"Funny to watch a player when they have their yardage book out to line up a putt," Brad Faxon said.
"I think it's one of those greens books," Pavin said. "All the players received them from the USGA this week, as a gift, I guess you would call it. I guess he's looking at all the slopes and those slopes look quite busy."
Reed misread or misfired, maybe both, and his putt caught a slope and sent the ball downhill, well right of his target.
"The book must be wrong on this hole," Faxon said. "I always thought when I saw a guy looking in the book that I had him beat when I was on the putting green. If you don't trust your eyes and your feet how can you trust a piece of paper?"
"I agree with you, Brad," Norman replied.
"We have three old-school people talking here," Pavin said, a proud representative of the boomers.